BCO celebrates Scotland's best workplaces as employee wellbeing emerges as defining principle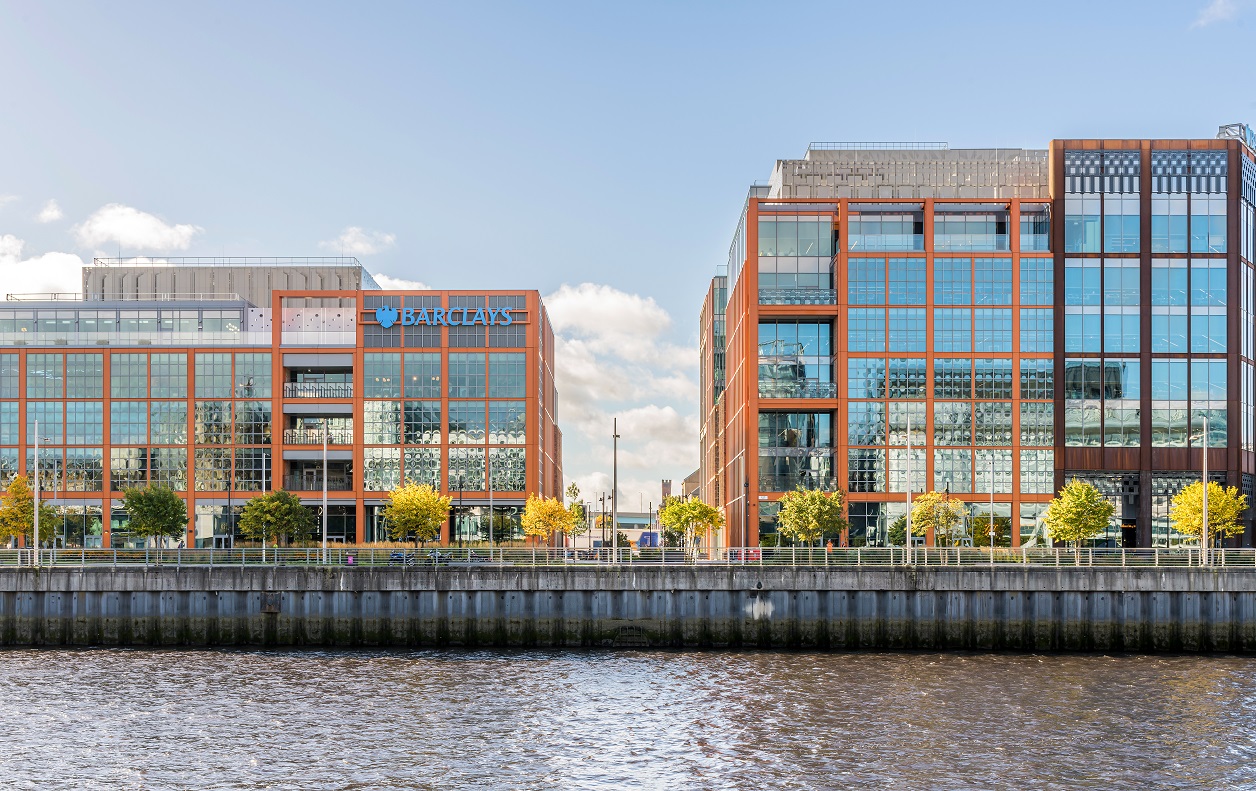 Scotland's most outstanding workplaces have been announced, with British Council for Offices (BCO) Awards going to five office buildings across the country.
Held on Friday 12 May at Glasgow's Grand Central Hotel, the BCO's annual Scottish Awards Lunch recognised projects that demonstrate best practice in office design, fit-out, operation and sustainability, setting the standard for excellence across the sector.
The winners of this year's competition in Scotland stand out for their user-centred design credentials, as well as their creative implementation of wellbeing and sustainability measures. This year has seen the addition of a new prize – the ESG Award – recognising a workplace that will have a game changing influence on the environment, social value, governance or sustainable outcomes in the commercial building sector.
---
---
The BCO Award winners for Scotland are:
ThreeSixty Architecture Studio, Inverness (Projects up to 1500 sq m)
Leven Office Project, Dumbarton (Refurbished / Recycled workplace)
Brodies, Capital Square, Edinburgh (Fit-out of Workplace)
Barclays Glasgow Campus (Corporate Workplace)
177 Bothwell Street (Commercial Workplace)
Barclays Glasgow Campus (Innovation)
Barclays Glasgow Campus (ESG)
The Committee Chair's Award, for an outstanding contribution to the Scottish property industry, was also presented to Stephen Lewis of HFD Property.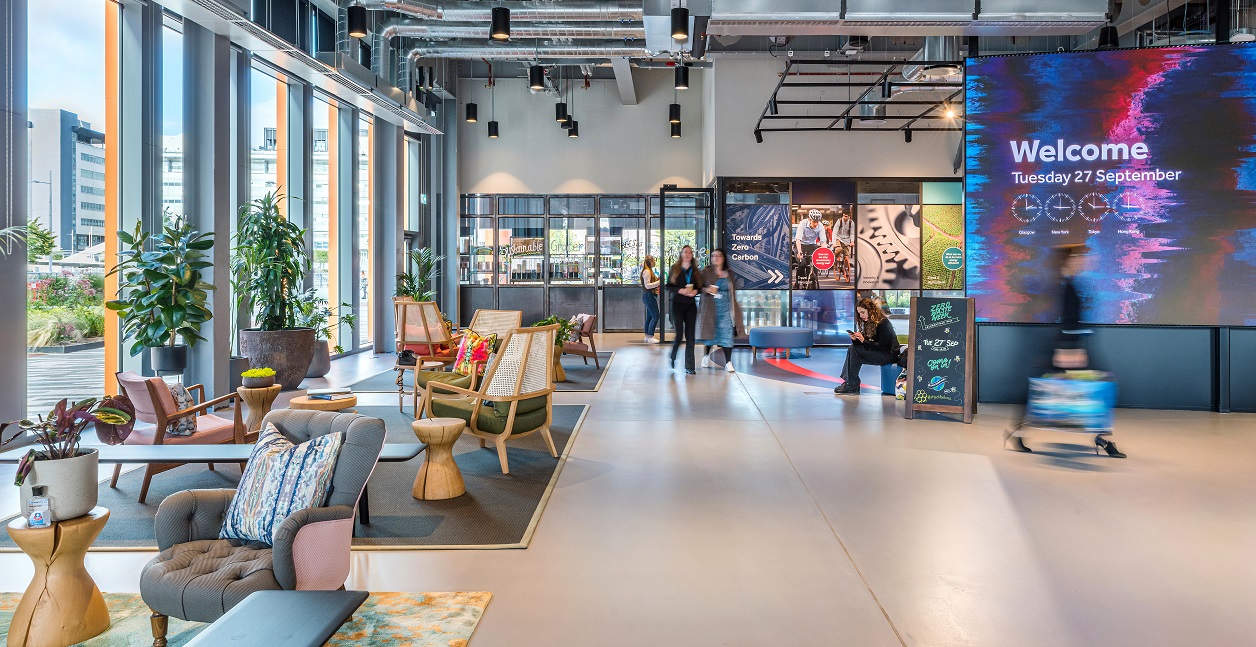 Barclays' new Glasgow Campus, which won three Awards, had been clear from the outset that its mission was to make a positive difference for both its teams and the city of Glasgow. Featuring 400,000ft2 of office space for 5,000 staff within three acres of regreened public realm, the project is truly transformative in repairing the fabric of this area of the city, whilst offering an incredibly inclusive 'best in class' environment for its people.
---
---
The judging team commented that the new campus is an excellent example of public and private co-operation and a prime example of developer and tenant working together to achieve a more efficient outcome. The three buildings significantly regenerate the surrounding area of Tradeston and the internal public squares and streets create engaging public areas for the benefit of the wider community.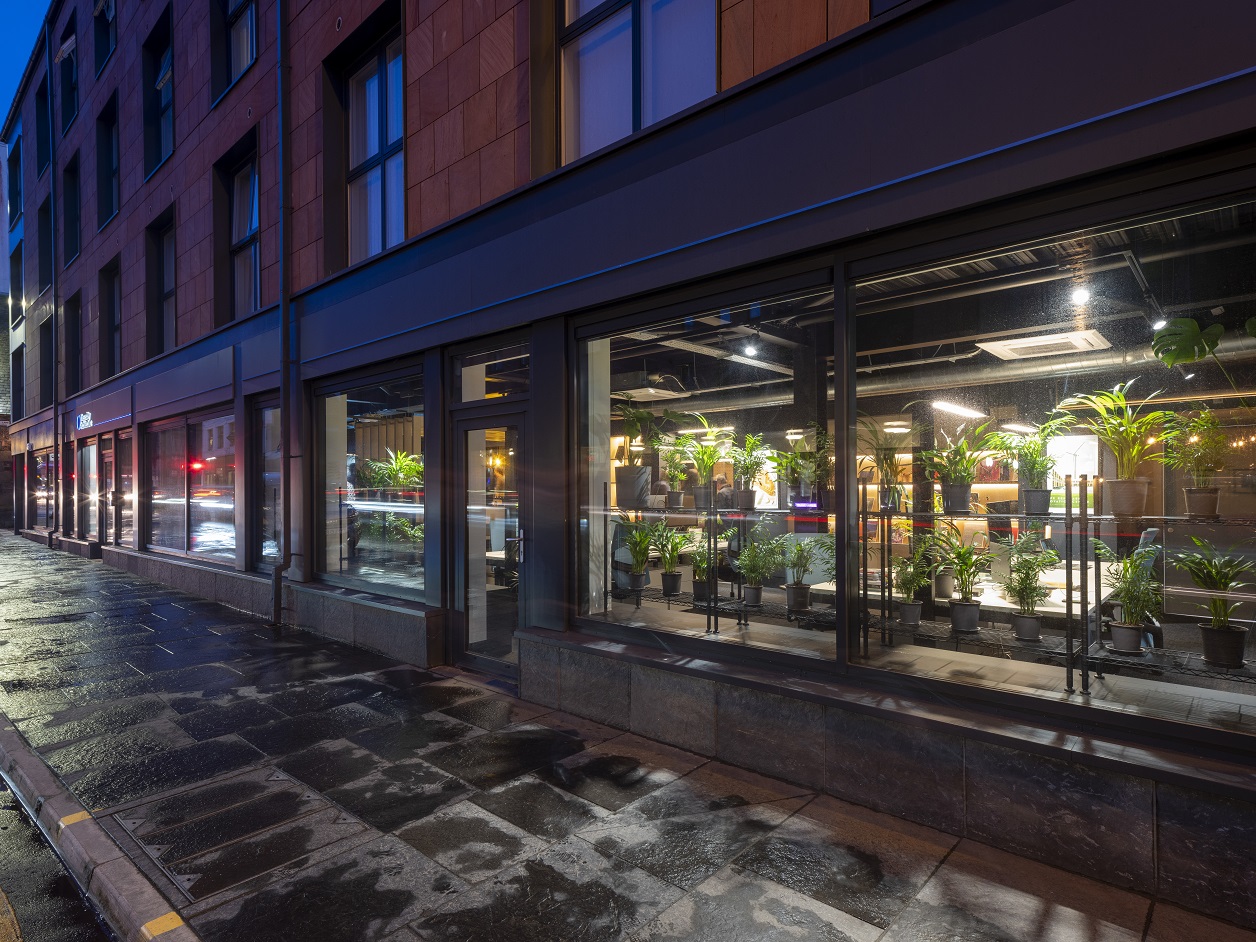 ThreeSixty Architecture Studio in Inverness took the award for Projects up to 1500 sqm. Recently relocated to accommodate its growing team, the new space was selected with the staff's wellbeing in mind, providing a welcoming and comfortable environment for the team. Providing the opportunity to support the company's culture, values, and design collaboration in a purpose-built environment, the new office is designed to foster creativity and is equipped with state-of-the-art technology.
The judges commented that Threesixty Architecture has skilfully crafted a workspace from a high street retail unit that embodies their brand values, with clever use of planting in the shop windows drawing attention to the high street and adding an element of intrigue. It is a remarkable example of repurposing retail space that would have otherwise remained vacant and engaging the local supply chain.
---
---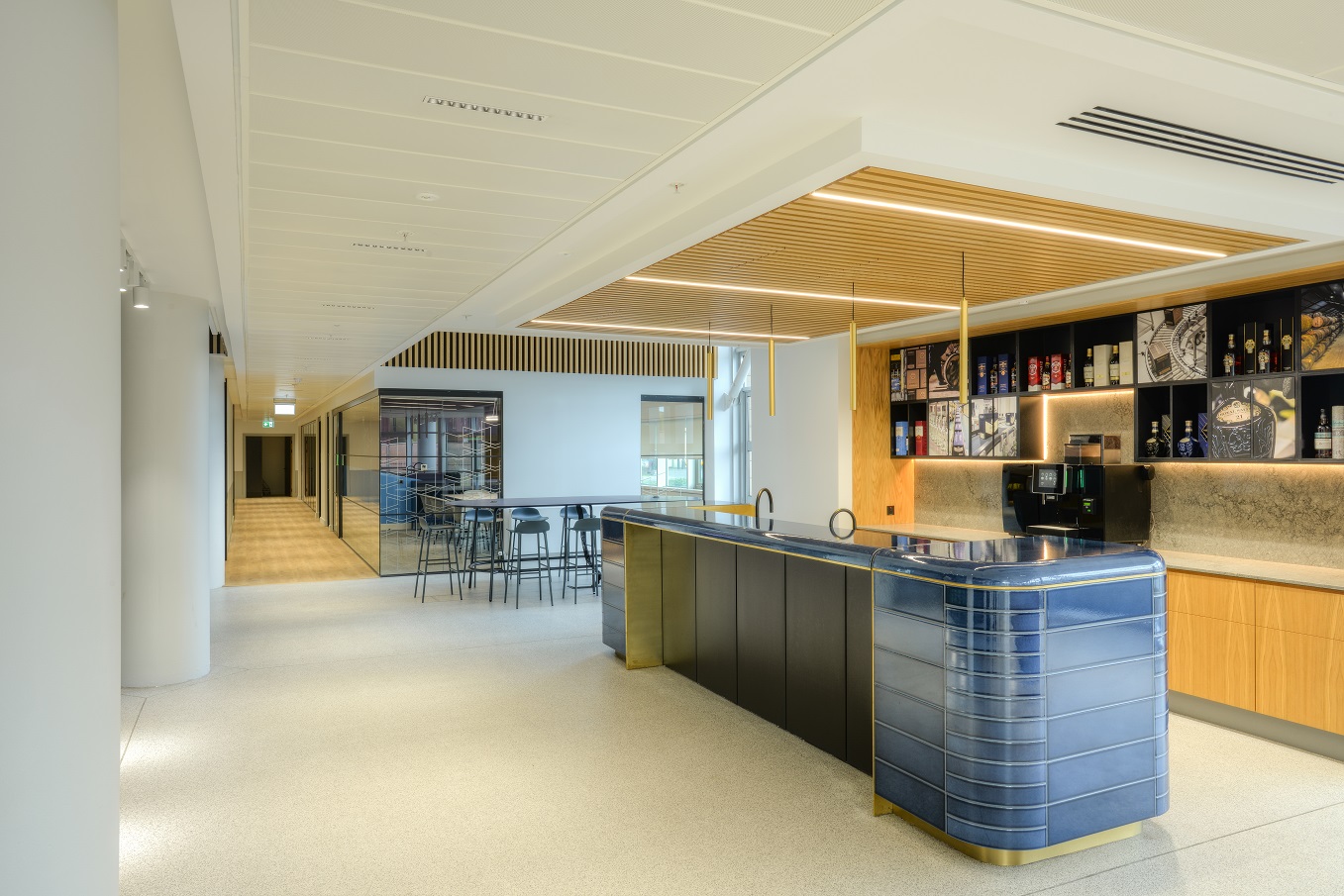 Chivas Brothers' Leven Office Project took Best Refurbished / Recycled workplace.
The aim for this refurbishment was that it would be of an equal standard to their Glasgow and Chiswick offices and radically improve visitor arrival experiences, unite their teams and create a healthy attractive environment for their people.
The judges noted that a once unwelcoming, convoluted and underwhelming space has been transformed into a workplace that offers inspirational environments, high-quality welfare facilities and new staff wellbeing and social facilities.
---
---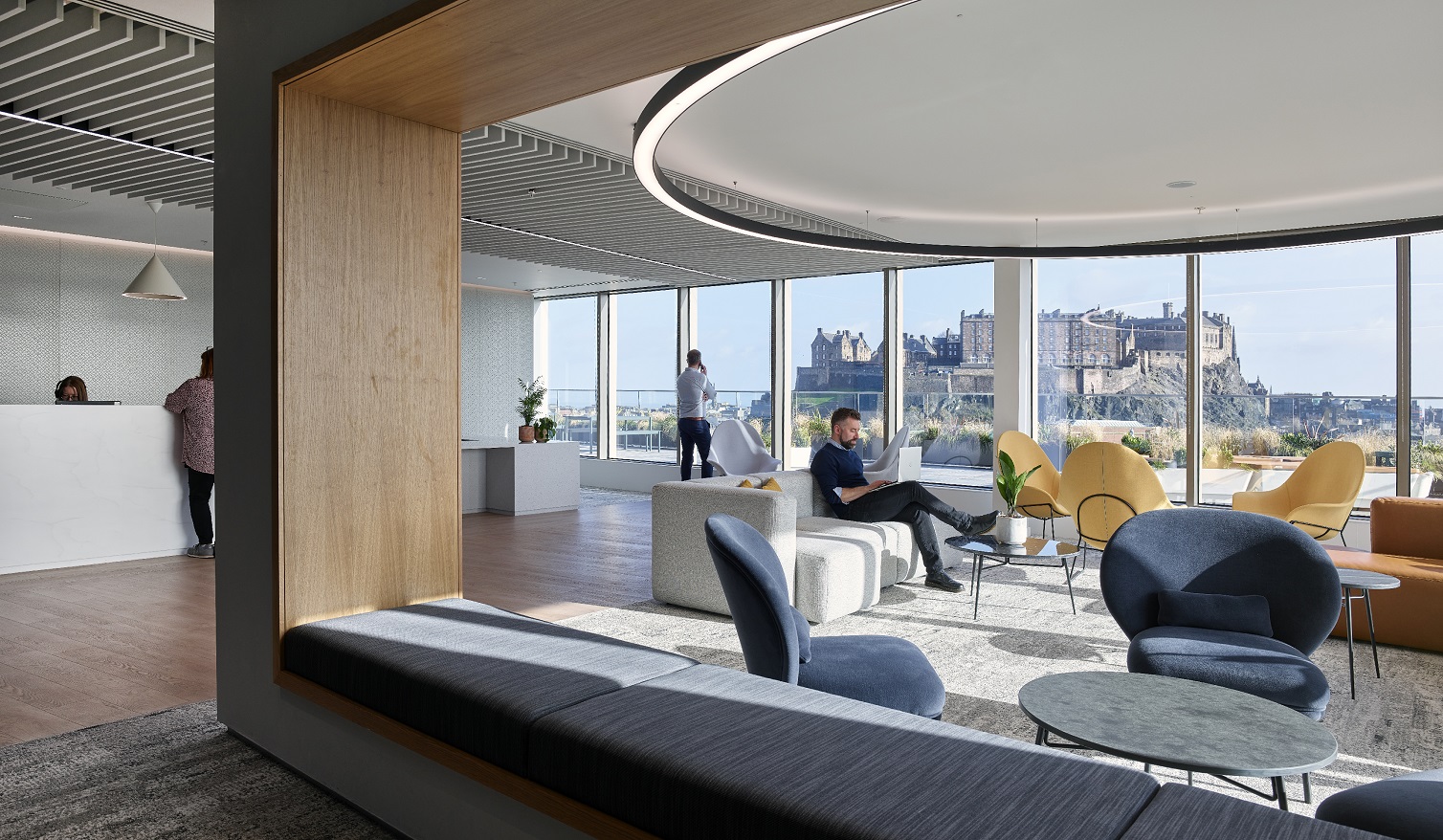 Brodies LLP was presented with the Award for Workplace Fit-Out. Having relocated into the top three floors of Capital Square, Brodies were open to dramatic and transformational change, both in terms of the way they work and the space they work within. Their trailblazing approach has provided the opportunity to create something innovative and progressive in the legal sector.
The judging team commented that Brodies has exemplified a progressive move towards a workplace that embraces the wellbeing of their employees and provides a stimulating environment to foster the return to the office.
HFD Property Group's 177 Bothwell Street took best Commercial Workplace. Standing at a gateway into Glasgow city centre on a site that had been vacant for over 10 years, HFD Property Group has delivered the largest multi-let office building in the City Centre comprising 316,000ft2 of Grade A office accommodation, with market leading sustainability credentials. The building also prioritises wellness, with a rooftop running track set within an 8,000 ft2 roof terrace.
---
---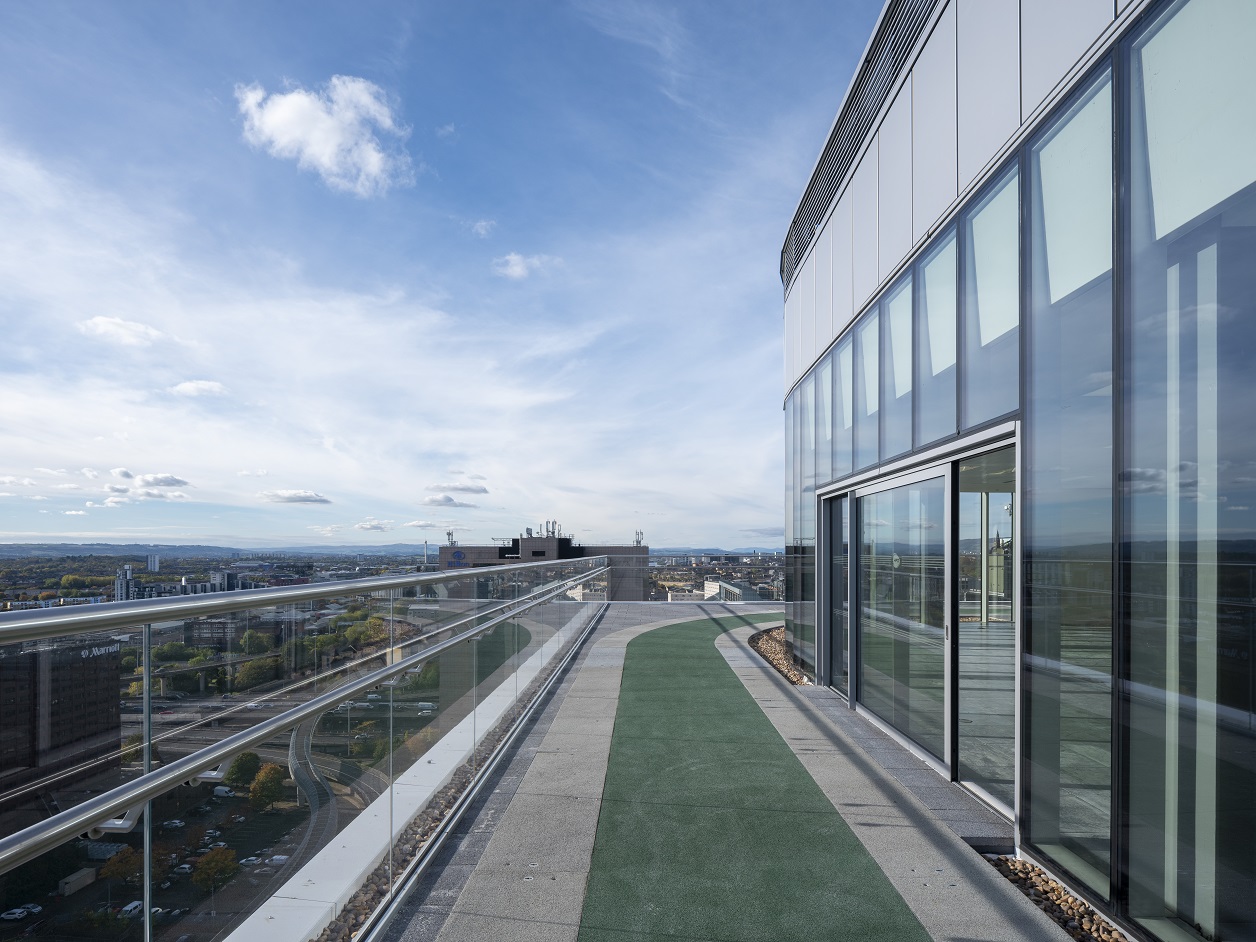 The judges commented that HFD has achieved unrivalled success with 177 Bothwell Street with the building exceeding the standards expected of a commercial workplace. Even after initial lettings, enhancements were being made to the development including enhancing the glass specification and the decision to locate a data centre with full generator protection providing a unique offer to tenants. The success of the development is underlined by the 100% pre-letting of the space.
Gillian Stewart, chair of the BCO in Scotland, said: "Every year we see the standards of office design in Scotland surpass our expectations, as developers and occupiers innovate, push boundaries, and create the unexpected. This year has seen a particular emphasis on the human face of workspace, with wellness and physical and mental health driving change at a design level.
"What we need now is to return to the office in more capacity than we are currently, not only to give the office sector purpose, but more importantly to regenerate and build our local economies. More people in our cities will create demand for retail, leisure, entertainment, and hospitality, and benefit society as a whole."
---
---
The Scottish winners will compete for the BCO National Awards in October 2023.
The lead sponsor for this year's BCO Awards is ISG. Category and Gold sponsors are AECOM, Glamox Luxonic, Troup Bywaters + Anders and SAS International. Regional Sponsors are Ryden and Autex Accoustics. The BCO awards are in association with EG.
---