Blackwood secures £12m charitable bond for new accessible homes
Allia C&C has issued a loan of £12 million through the Scottish Government's charitable bonds scheme to enable Blackwood Homes and Care to deliver 160 highly accessible homes across Scotland.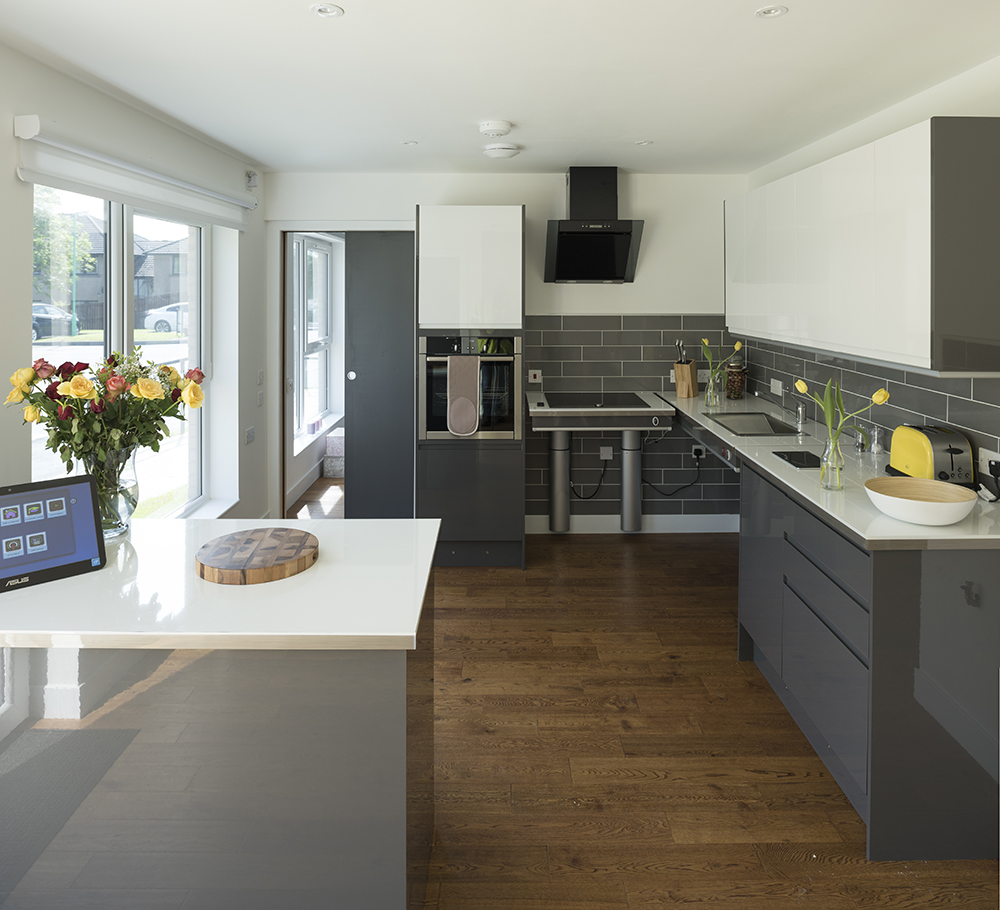 The housing and care provider's pioneering 'Blackwood House' has been carefully considered to remove obstacles that can disrupt daily life for tenants. Homes will come equipped with electronic sliding doors, electric blinds and underfloor heating as well as solar panels.
Other special features include rise and fall surfaces and cupboards in the kitchen. The contemporary bathrooms will be fitted with the fully adjustable Pressalit system so fittings can move horizontally and vertically. The suite also comes with a self-cleaning toilet.
---
---
The 'smart' properties will be integrated with Blackwood's own digitally-enhanced personalised care system, CleverCogs™, which, in addition to controlling heating and lights, can be used to enable customers to video chat with their friends and family and receive appointment and medication reminders. Many of the CleverCogs™ features will be voice-controlled.
Debbie Collins, finance director at Blackwood, said: "We are absolutely thrilled to receive this backing from Allia C&C. This will enable us to deliver more accessible housing across Scotland. There is huge demand for these homes and with an ageing population we need to build more for all of our futures."
The homes have been carefully developed with accessibility in mind. By combining innovative construction with the latest technology, Blackwood aims to help disabled people live their life to the fullest by providing housing and care services which are tailored to their individual needs.
Debbie added: "We work closely with our customers to evolve and develop new ways we can improve their ability to live independently. The support from Allia C&C will enable us to deliver 160 more homes to help tackle the housing crisis for people wanting to live more independently."
---
---
Daniel Carrico, head of origination at Allia C&C, said: "We're really pleased to be supporting Blackwood's ambitious development plans. Knowing the £12m bond will be used to create much needed accessible housing really showcases the social impact this will have on society, both now and in the future."
Housing minister Kevin Stewart said: "These new homes will provide more choice and flexibility for people with disabilities, and their families, with innovative technologies that support independent living.
"Everyone deserves a home that suits their needs, and that's why we're investing in charitable bonds to deliver more affordable, accessible and efficient homes across Scotland. To date, our £172m investment in the programme has provided development finance for over 1,200 affordable homes."
Allia C&C has been supporting the vital development of affordable homes across Scotland for the last four years with its Scottish Charitable Bond programme. The bonds provide simple, affordable loans to housing associations solely for building affordable housing, using Scottish Government investment. The interest on the loans enables the Scottish Government to also provide grants for further social housing benefit.
---
---
The loans are available for five to 15 years on an unsecured basis with light covenants in place, and no loan or interest repayments are made until the end of the term.
---