Bobcat takes centre stage on Balgownie stand at ScotPlant
Inverurie-based Balgownie will be showing the latest in Bobcat mini-excavators and telehandlers for the UK market at the ScotPlant 2022 Exhibition at the Royal Highland Centre in Edinburgh from 22-23 April 2022.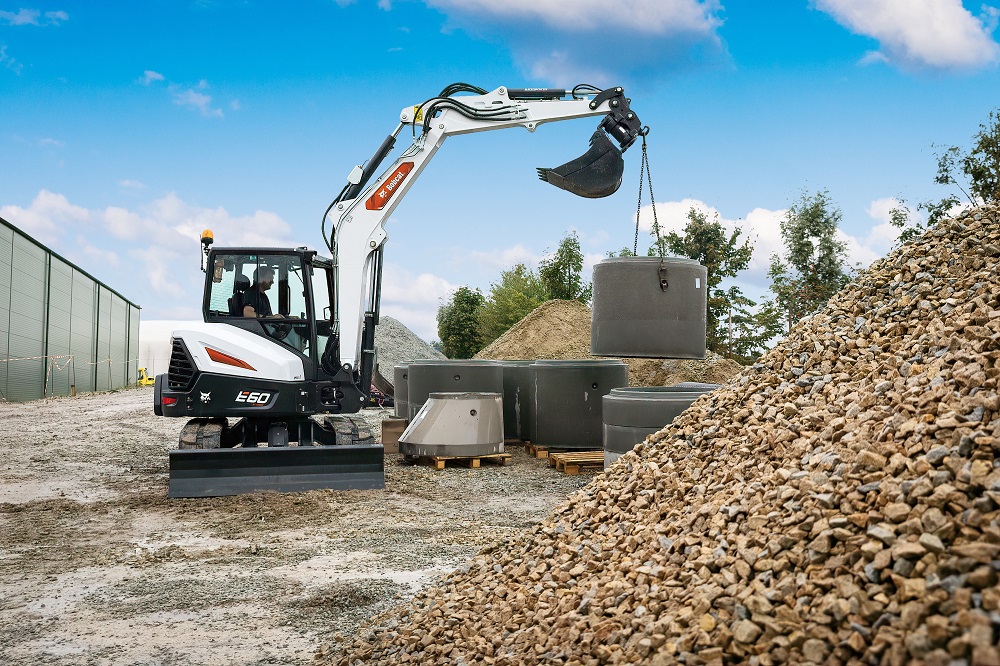 Being shown alongside the Bobcat E10z and E27 mini-excavator models, the new E60 R2-Series 6 tonne Stage V compliant mini-excavator will make its first appearance at ScotPlant. In common with Bobcat's other new R2-Series machines, the E60 offers many state-of-the-art features and options such as Bobcat's unique award-winning Advanced Selectable Auxiliary Control (A-SAC) system and the innovative Automatic Track Tensioning System (ATTS) technology.
The E60 is a flagship model in all aspects - this conventional swing model features a powerful engine, a larger cab and other new unique features. In the E60, a tail overhang of only 280 mm allows the machine to be operated in confined spaces. The E60 is driven by the new Bobcat D24 Stage V high torque diesel engine providing 41 kW (56 HP) of power, designed specifically for Bobcat compact equipment and based on a well proven design installed in thousands of Bobcat machines worldwide.
---
---
Like the very successful Bobcat R-series 2-4 tonne machines launched in 2018, the new E60 mini-excavator is built around the operator and is designed to take this philosophy a big stage further. This makes operators feel even more at home when working with this machine. The E60 features a best-in-class roomy cab with space where the operator really needs it, with more headroom, legroom and plenty of storage areas.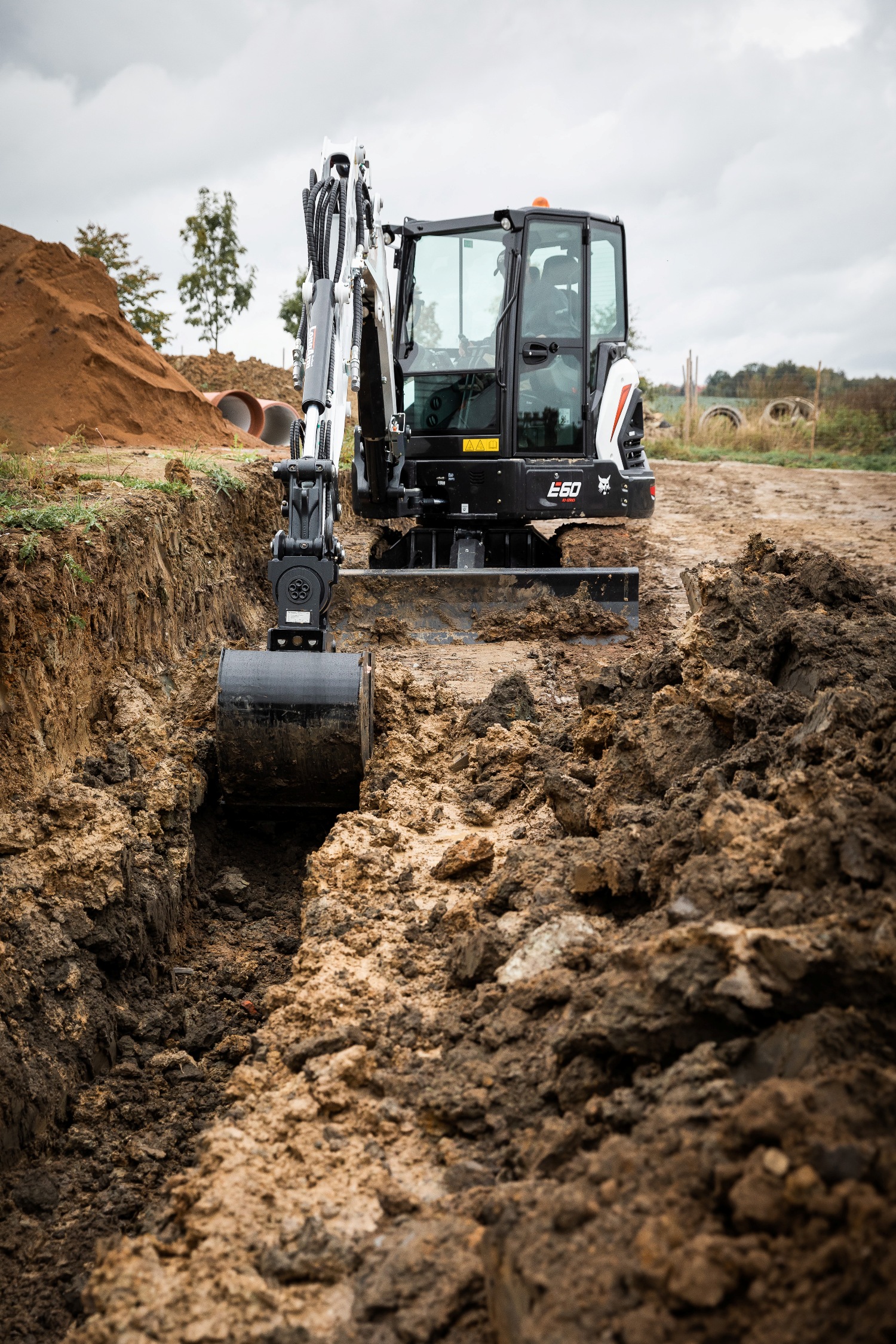 Up to five arm-mounted hydraulic auxiliary lines and the optional A-SAC technology enable a wide choice of machine customization options to match any attachment requirement, further enhancing the role of this excavator as an excellent tool carrier. The A-SAC system is a unique solution that enables operators to customize control patterns of auxiliary hydraulic circuits on Bobcat mini-excavators, depending on their set-up preferences for using hydraulic attachments.
Balgownie will also show the top-of-the-range Bobcat T40.180SLP 18 m telehandler for the first time at ScotPlant. Part of the new generation R-Series telehandler range from Bobcat, the T40.180SLP is one of a choice of 12 models in the range with Stage V engines, covering lifting heights from 6 to 18 m with maximum lifting capacities between 2.6 and 4.1 tonne.
---
---
In common with all Bobcat R-Series telehandlers, the T40.180SLP features a new cab with unmatched ease of use, designed around the operator, offering a unique central control panel for optimized 360° ergonomics. In the ergonomic design, all surfaces have been optimised to offer increased space and visibility. It is based around a new 5-inch LCD display providing interactive and streamlined information, including the feed from the rear camera for easier and more precise operation.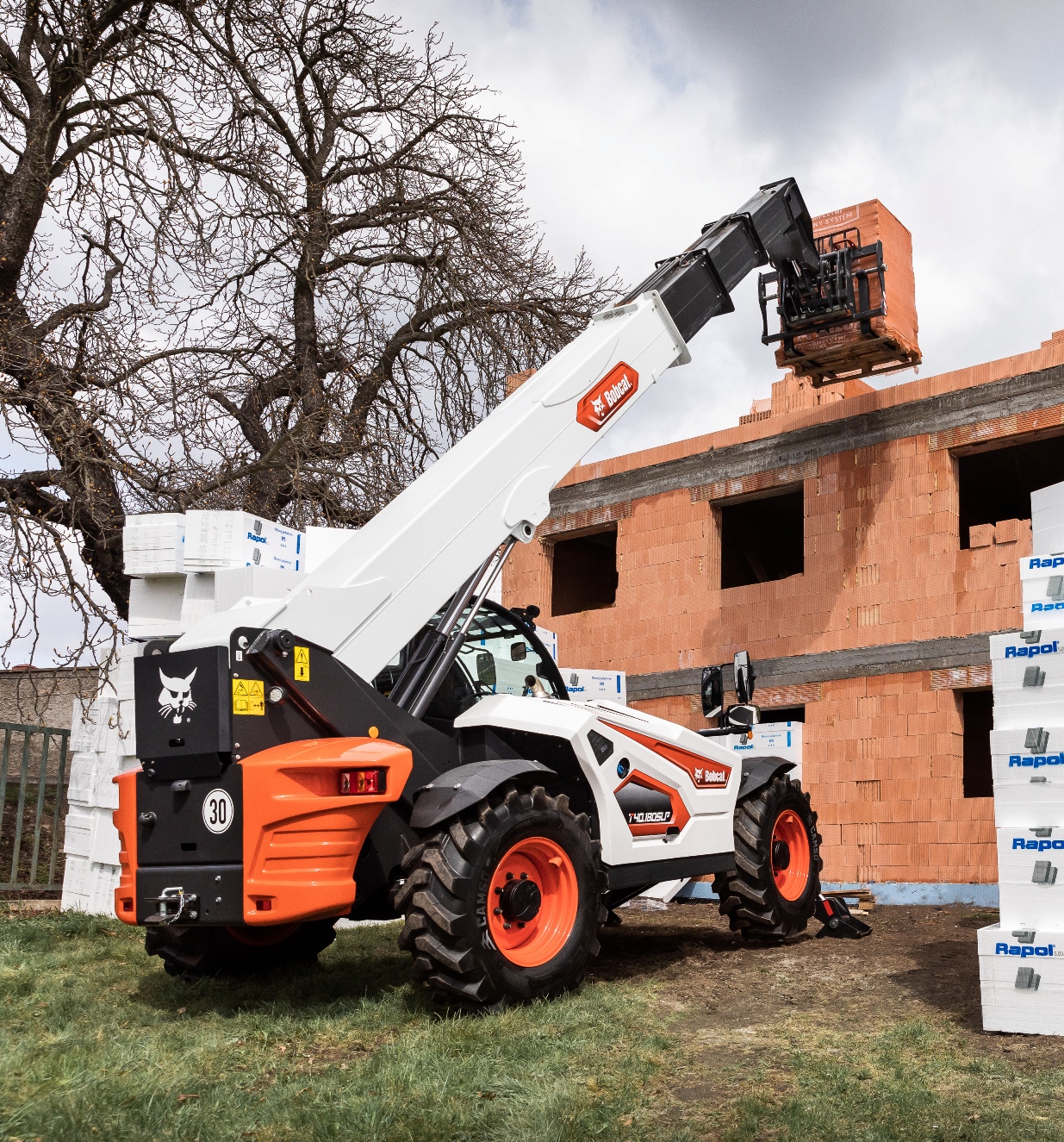 R-Series telehandlers offer agility on demand, with a newly configured transmission system providing enhanced smoothness to carry out the trickiest jobs at height with surgical precision. These operations are also facilitated by the combination of the Boom Positioning System, the new updated, ultra-accurate joystick, the inching function and improved visibility from the cab.
As with all new Bobcat telehandlers, the T40.180SLP telehandler offers customers peace of mind with a unique 3-year warranty (or 3000 hours) on each machine as standard from the factory, extendable as an option to 5 years and 5000 hours. Bobcat is the only manufacturer to provide a 3-year warranty as standard, allowing customers to focus entirely on growing their business without worrying about their machines.
---
---
Balgownie is responsible for sales and servicing of the Bobcat range of telehandlers, mini-excavators, compact track and skid-steer loaders, compact wheel loaders, small articulated loaders, light compaction and attachments in the North of Scotland. Customers benefit from a superb on-site service network, covering everything from emergency repairs to routine maintenance. Balgownie's factory-trained engineers have many years of hands-on experience of repairs and servicing of plant and machinery.
---