Cala and Wheatley mark completion of 57 social rented homes in Midlothian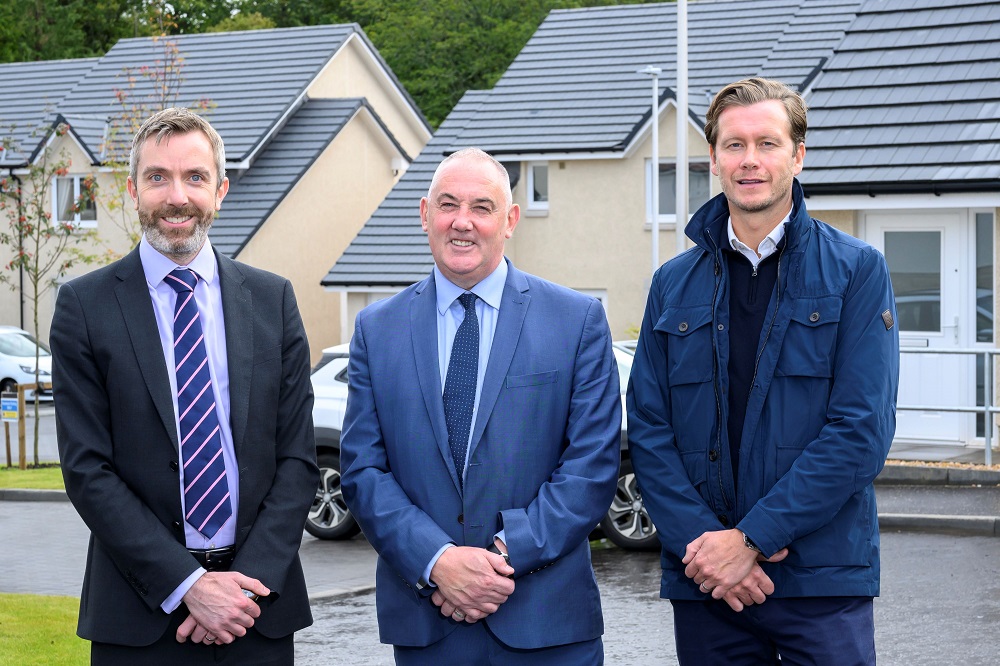 A development providing 57 homes for social rent in Penicuik has been completed following a partnership between housebuilder Cala Homes (East) and Wheatley Group.
The collection of affordable homes includes 16 cottage flats, 13 terraced homes and 28 apartments – and forms a key element of the Mauricewood masterplan that is bringing more than 500 homes to the northern edge of the Midlothian town.
To mark the completion of the homes, Cala and Wheatley Group hosted minister for housing Paul McLennan and local Provost Debbi McCall for a tour around the wider development.
---
---
Housing minister Paul McLennan said: "The right to a warm, safe and affordable home is critical to wellbeing and is a right everyone deserves. Wheatley Group, working with key partners such as Cala Homes, plays a significant role in increasing the range of housing available to rent throughout Scotland.
"The Scottish Government has supported this new build development with over £3.9 million. This has enabled Wheatley Group working with Cala to deliver 57 high quality energy-efficient affordable homes here in Penicuik.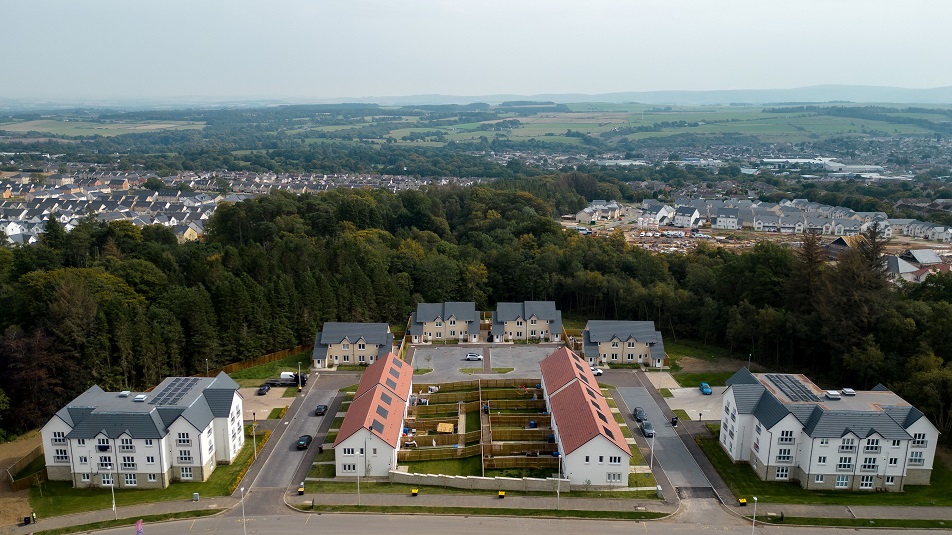 "High quality housing is a key pillar of Housing to 2040, whilst also eradicating fuel poverty and homelessness and ensuring everyone has access to green space and essential services. I welcome the opportunity to see for myself these much needed, newly completed affordable homes in Midlothian."
---
---
The homes were built to high specifications by the developer before being handed over to Wheatley Group. The homes will be managed by Wheatley Homes East, part of Wheatley Group.
As a result, each property is energy efficient, achieving a minimum EPC rating of B as well as provision of electric vehicle charging provision.
Wheatley Homes East tenant Emma Hopton, who moved into her new two-bedroom home in May, said: "It's beautiful, and it's in such a lovely area. It's roomy and so nice and bright, which gives it a real feel of home.
"The property has solar panels and it'll be good to see what difference those make with the colder weather coming. I love the house and my favourite thing has to be the view. It's great being able to drive down the road and see the Pentlands."
---
---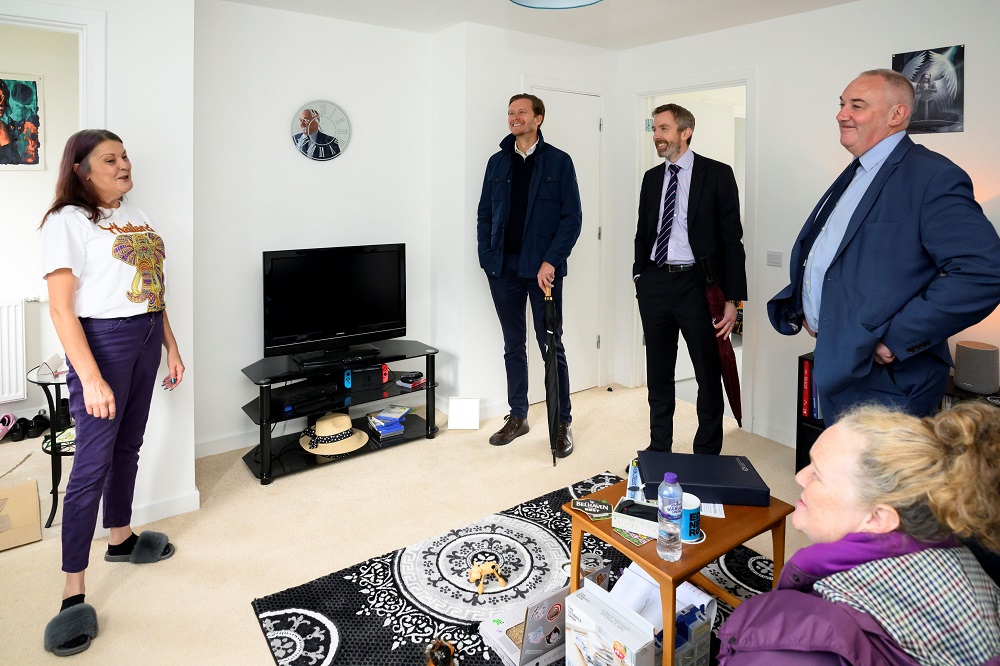 Craig Lynes, managing director for Cala Homes (East), said: "We are delighted to see this development come to life which sits within a well-connected and peaceful environment, and to see the new residents call these properties their homes. Cala and Wheatley have worked hard on this project for the past two and a half years – from planning right through to the final handover.
"Our collective focus was delivering high quality, tenure-blind social rented accommodation and we are delighted this has been achieved.
"It is our fifth joint project to be completed with Wheatley Group and we are committed to delivering more affordable homes in the local area and beyond.
---
---
"Wheatley Group has been a great partner and credit must go to all those involved in the project for their commitment to deliver what is a significant scale for this area. From the outset to the final completion, the whole experience has been a positive one."
The delivery of the homes provides a timely boost to supply as demand for homes continues to surge in the region and will mark a significant contribution to Midlothian Council's commitment to building 1,000 new affordable houses in the region.
Provost Debbi McCall said: "Cala and Wheatley Group have done a terrific job in capturing the essence and spirit of community, and we hope these homes will develop into tight-knit social hubs that reflect the people who live here."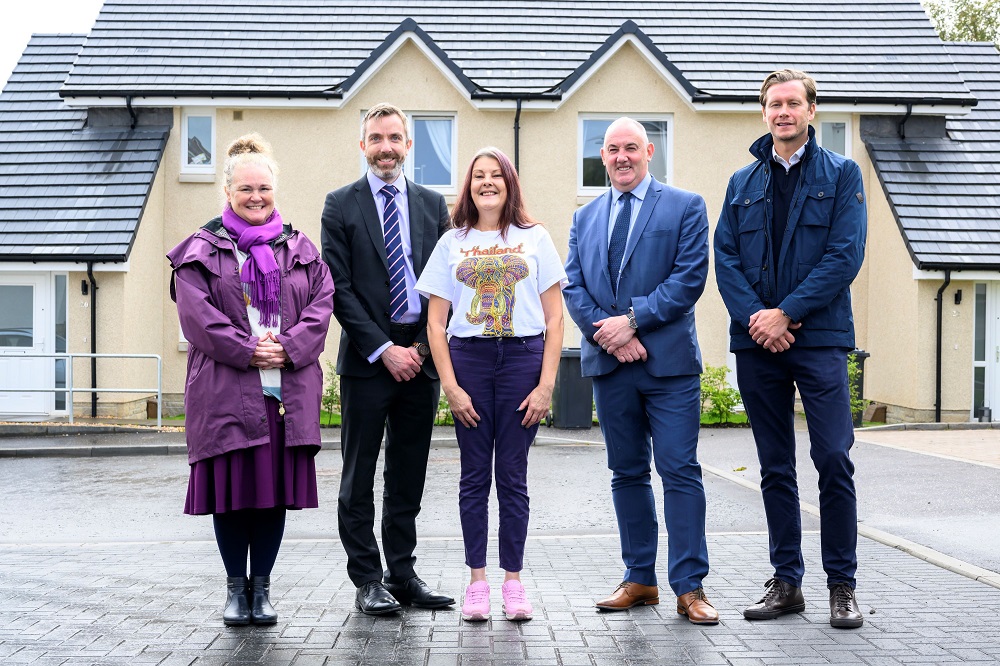 Following the visit, Midlothian South MSP Christine Grahame commented on the completion of the homes for social rent: "Good quality housing is key to solving many social problems. If you offer someone a safe, secure, comfortable home, you provide them with a foundation to succeed in other areas of life.
---
---
"Given the high demand for housing in Midlothian, the completion of this development of quality homes for social rent is very welcome."
It is the second project that Cala has completed in 2023 with Wheatley Group in the east of Scotland region, after handing over 14 affordable homes in Linlithgow at the turn of the year.
Steven Henderson, Wheatley Group chief executive, said: "Working with our partners at Cala, Scottish Government and Midlothian Council, we are able to build these much-needed affordable homes and breathe new life into the community.
"We are delighted to see the positive impact these high-quality, energy efficient homes have already had on the local area and we're sure our tenants will enjoy living there for many years to come."
Recent years have seen Cala Homes invest heavily into the wider Midlothian community. A report by economic consultancy, Lichfields, estimates that Cala's work will result in a £15.7m boost in new infrastructure, such as schools and leisure facilities across the county, as well as an estimated £15.6m boost to the local economy with the creation of more than 290 jobs.