Cala Homes adds second electric vehicle to its fleet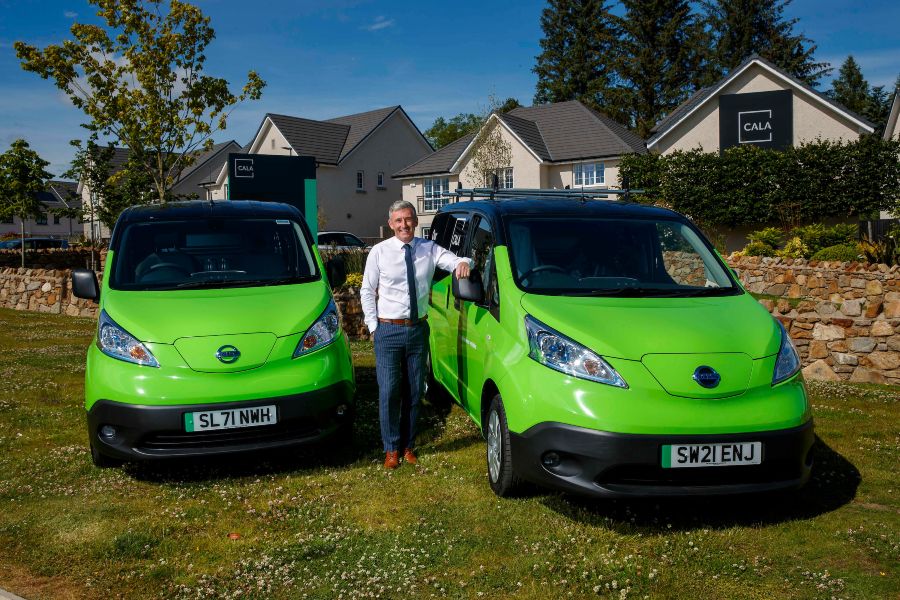 Cala Homes (North) has introduced another electric van to its fleet as part of its commitment to sustainability.
The purchase comes a year after the housebuilder invested in its first e-van with plans to have switched the full fleet of three vehicles by the end of the year.
The pledge to use greener transport is part of Cala's Sustainability Strategy which aims to help create a more environmentally responsible future.
---
---
Stuart Moggach, head of customer services at Cala Homes (North), said: "Our first e-van was a fantastic addition to our fleet with lots of benefits for the environment and for us as a company.
"Not only does it contribute towards cleaner air with no tailpipe emissions and much less carbon emissions, it is substantially cheaper for us to run too.
"We're pleased to take delivery of our second e-van, working towards our goal of transferring our full customer service fleet to electric by the end of the year. This demonstrates our commitment to being a more sustainable business."
The two e-vans have been wrapped in Cala's rebranded logo.
---