Cala Homes offers buyers a free electric bike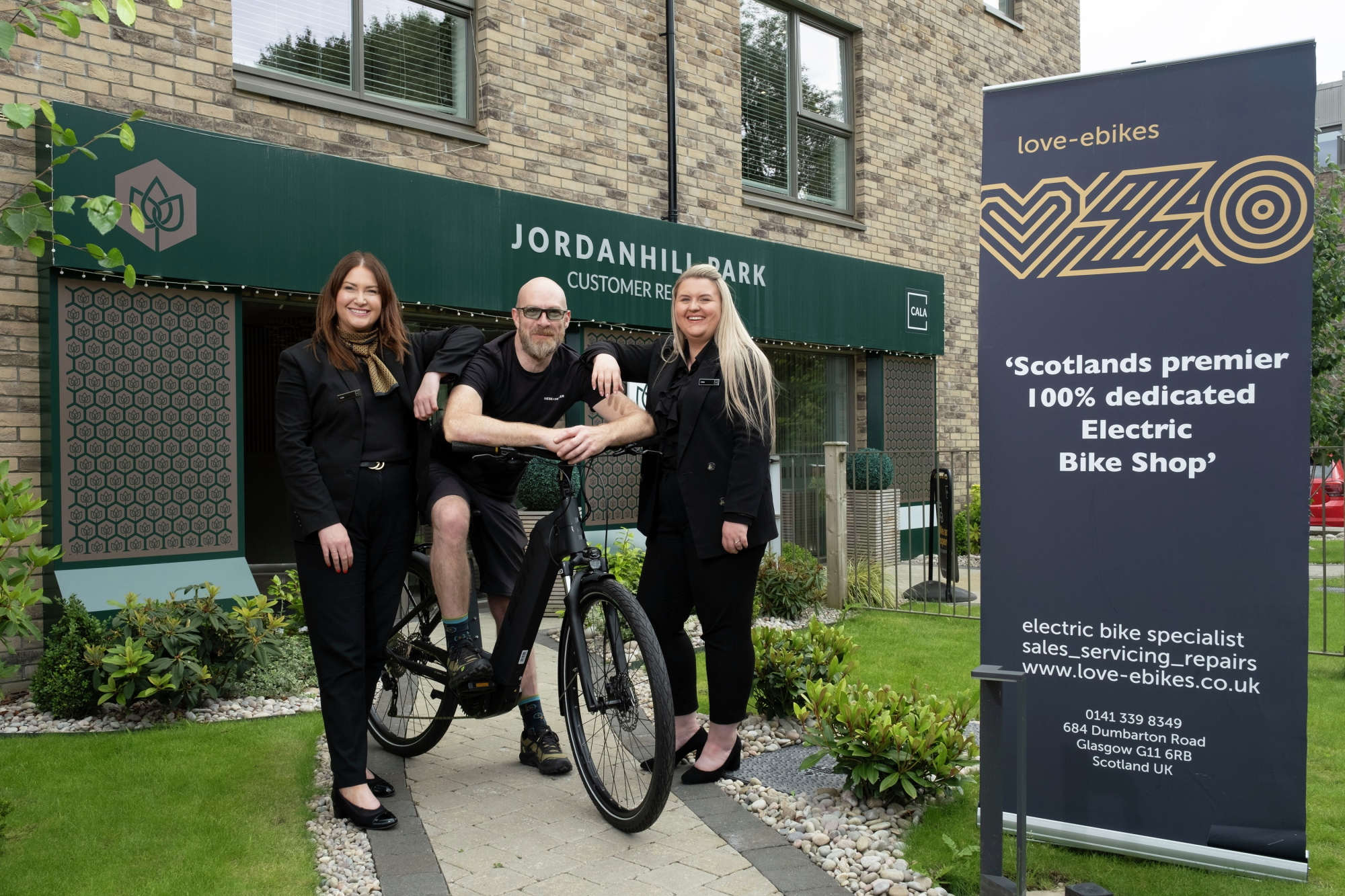 As the World Cycle Championships descend onto Glasgow, Cala Homes (West) is championing the power of the bicycle by offering homebuyers an electric bike as part of the purchase of their new home in its city centre developments to mark the occasion.
The homebuilder has put the wheels in motion for its new campaign and has partnered with local electric bicycle supplier Love-ebikes in the city's Dumbarton Road, to offer up an e-bike to homebuyers reserving over the summer at either its Prince's Quay development at Media City or its flagship development at Jordanhill Park in the west end.
'Cycle in the City' was created, not only to mark Glasgow's involvement in the World Cycle Championships, but to promote more sustainable modes of transport and highlight the ease of travel from both developments throughout the city and beyond.
---
---
Whether you're new to cycling or are already a regular rider, there are several reasons why you might want to try an electric bike, from health and fitness through to financial and environmental benefits.
As well as the increased health and fitness incentives, an electric bike is also a great way to explore new places, helps tackle those hills and is proven to improve mental health. It is also a great sustainable mode of transport around the city especially with the LEZ being introduced earlier this year.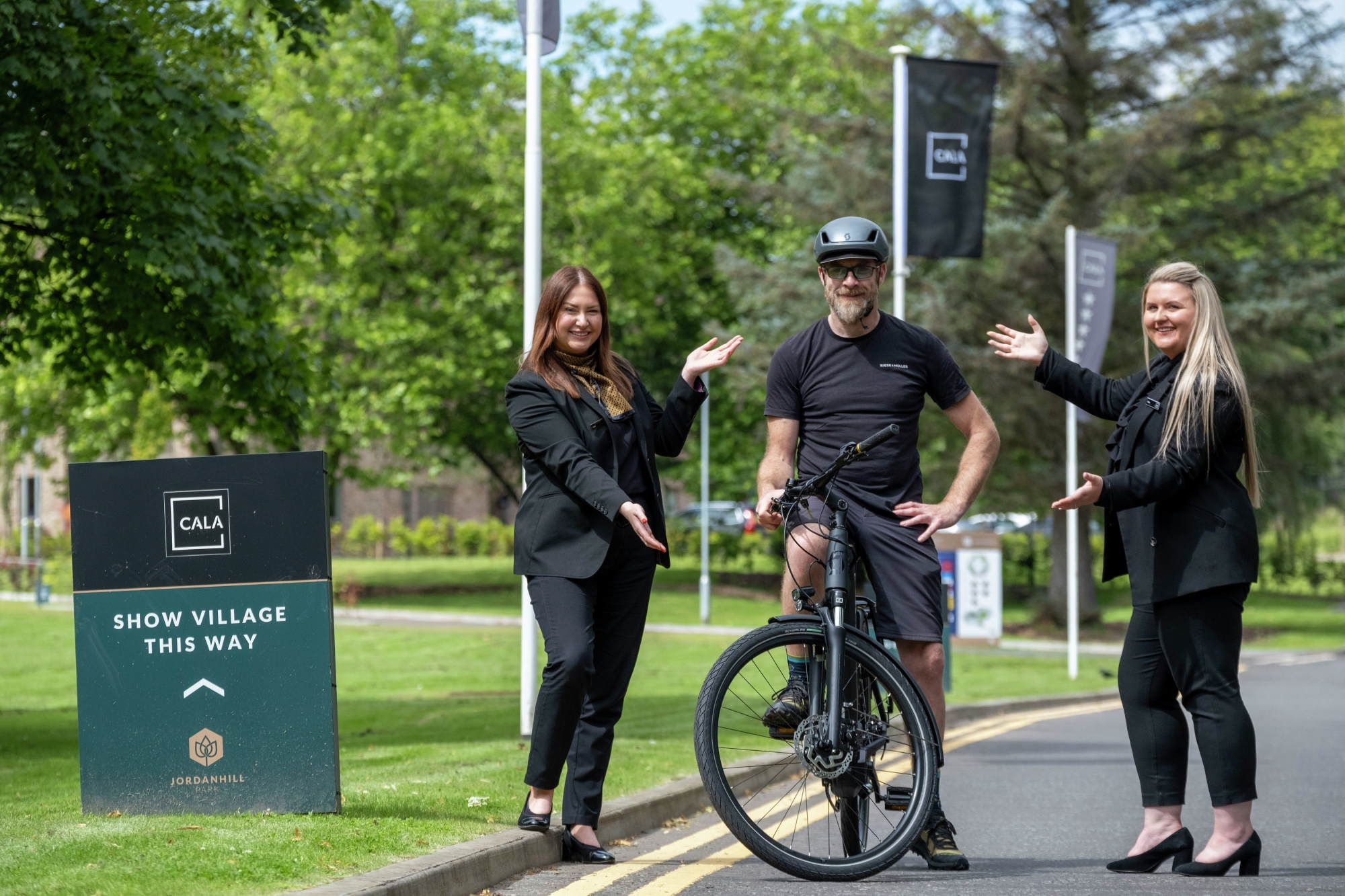 With bike stores as part of the apartment offering at Prince's Quay and Jordanhill Park, your new addition can be easily stored and the battery can be easily charged within your home, making an e-bike a quick and viable option to travel.
---
---
As part of the incentive, homebuyers in Glasgow can choose an electric bike from partner Love-ebikes up to the value of £3,000 making a great addition to their new home and lifestyle.
Liana Canavan, sales and marketing director for Cala Homes (West), said: "Glasgow will be home to world cycling this summer 2023 and we are delighted to embrace the bicycle and all the health and sustainability benefits they bring and launch our 'Cycle in the City' campaign to our customers this August.
"We know e-bikes are on the increase, thanks to their health and environmental merits. Our Prince's Quay and Jordanhill Park developments couldn't be better positioned with the surrounding parklands, cycleways, and access to the city centre, and we have made sure each of our homes and apartments have the facilities to accommodate these."
Scott Davidson from Love-ebikes, commented: "I am delighted to be working with Cala Homes (West) in its Cycle in the City campaign. E-bikes are a fantastic way to get around the city and have grown massively in popularity over the last few years.
---
---
"Modern styling and lightweight batteries have combined to change the image of these eminently practical machines which are easy to use, charge and store. Ultimately their ease of use and range is having a wide impact on commuters and leisure riders across Glasgow. We can help homebuyers select an e-bike perfectly suited to them, so we look forward to welcoming them into store in the coming weeks and months as they embrace their new way of living."
---