CALA Homes (West) unveils mental health initiative at Glasgow development
CALA Homes (West) has unveiled a new bench with a significant meaning at its flagship development in Glasgow in a bid to raise awareness of a mental health initiative.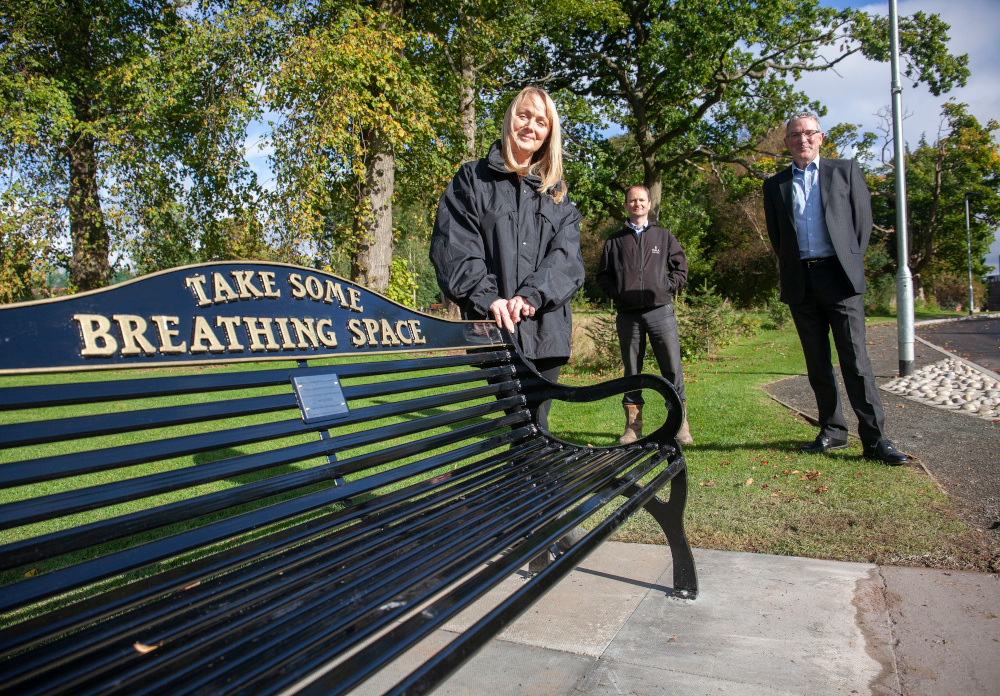 The homebuilder has installed a bench from Breathing Space, a mental health support service, at its Jordanhill Park development in the West End of the city.
Breathing Space, a phone service which aims to help people in Scotland living with anxiety or depression, launched its bench project in 2019 as part of its 'You Matter, We Care' campaign, which encourages people to make a positive difference in others' lives with small acts of kindness and positivity.
---
---
The bench features a plaque which contains information on Breathing Space, and directs people to the helpline for listening and support, which is available in the evenings and at the weekends for anyone feeling low, stressed or anxious.
Breathing Space's national co-ordinator Tony McLaren is also set to host a series of workshops for the CALA Homes (West) team over the coming months, where he will discuss the importance of mental health support and spotting the signs that someone may be struggling.
The bench will form part of the outdoor parkland surrounding the new housing development, and will be available to residents and passers-by walking through the park.
Amanda Keenan, surveying manager at CALA Homes (West), said: "We're very proud to unveil this Breathing Space bench as it highlights such an important issue. The organisation is doing a lot of fantastic work across Scotland, and we're delighted to support them by bringing their message to the local area.
---
---
"We hope the bench becomes a real talking point not only for local residents but also for the team here at CALA, as we believe it's really important to create a workplace culture where these issues are discussed without judgement."
Mr McLaren added: "We receive lots of calls from people who are experiencing feelings of isolation, anxiety or depression. We've been particularly busy over the last seven months, with lockdown taking a toll on people's mental health.
"With these benches, we want to spread a bit of positivity, and encourage people to make a positive difference in others' lives by reaching out and showing kindness and compassion. We also want to make people aware of our helpline, so they know they have someone to turn to if they're struggling to cope.
"Hopefully the residents enjoy this new addition to their outdoor space and it has a positive impact on the local community."
---