Cala unveils new bench to help boost mental health awareness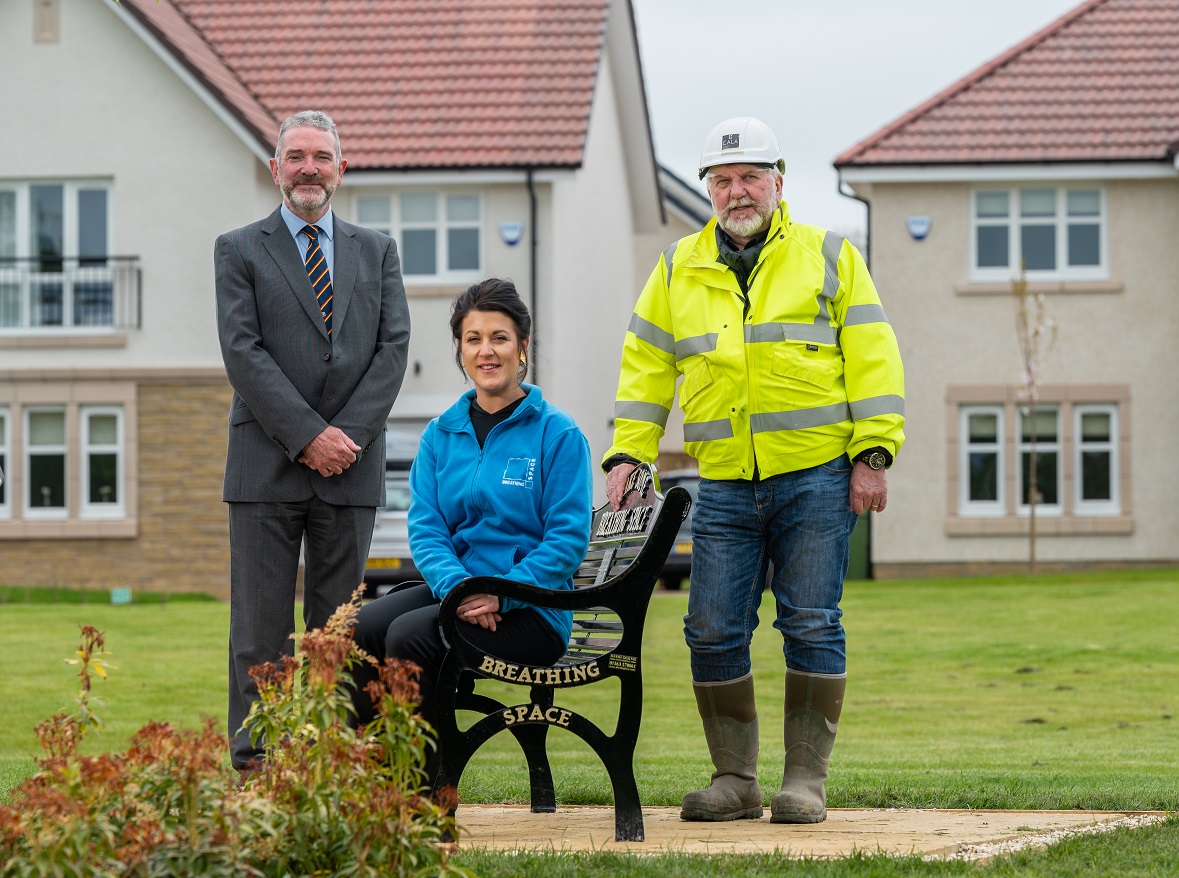 Cala Homes (West) has unveiled a new Breathing Space bench at one of its developments on the outskirts of Glasgow.
The housebuilder has installed the bench at Beatrice Meadows to help boost mental health awareness among residents who live in and around the Kirkintilloch development.
Breathing Space is a telephone service that aims to help those in Scotland living with anxiety and depression, and launched the benches as part of its 'You Matter, We Care' campaign in 2019. It encourages people to make a positive difference to others' lives with little acts of kindness and positivity.
---
---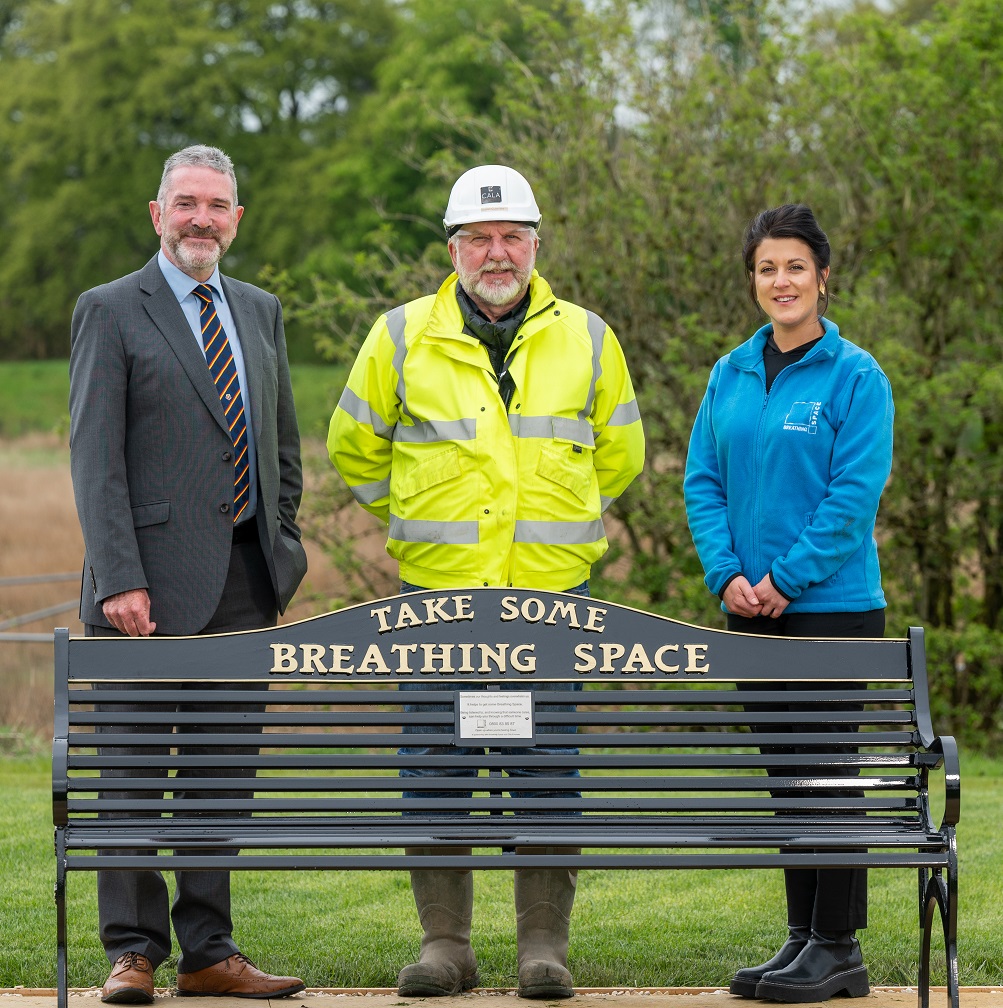 The new bench, situated in the park alongside a new memorial to the development's namesake, Beatrice Clugston, will allow residents and locals alike to take some time out of their day for a quiet moment.
It also features a plaque with information on Breathing Space, directing people to the helpline which is available on evenings and weekends for anyone struggling with anxiety, stress or feeling low.
The installation follows on from the introduction of Breathing Space benches at another Cala Homes (West) development, Jordanhill Park, in the midst of the Covid-19 pandemic.
---
---
Jim Clinton, projects manager at Cala Homes (West), said: "We are so pleased to unveil this Breathing Space bench, a strong reminder that mental health is just as important as physical health. Breathing Space is doing brilliant work throughout Scotland, and we are so happy to support them – as well as providing a quiet place for reflection to anyone who may need it."
Tony McLaren, national co-ordinator for Breathing Space, said: "The bench we have installed here is to help the spread of positivity, as well as encouraging people to reach out to those who need it most. By adding the plaque with our phone number, we hope to make more people aware of the helpline and to let them know they have somewhere to turn if they are struggling with their mental health.
"We hope the residents at Beatrice Meadows are able to enjoy the bench, in this serene and calm setting, and that it has a positive impact on the local community."
---