Call for critical planning improvements amid 46% drop in major housing applications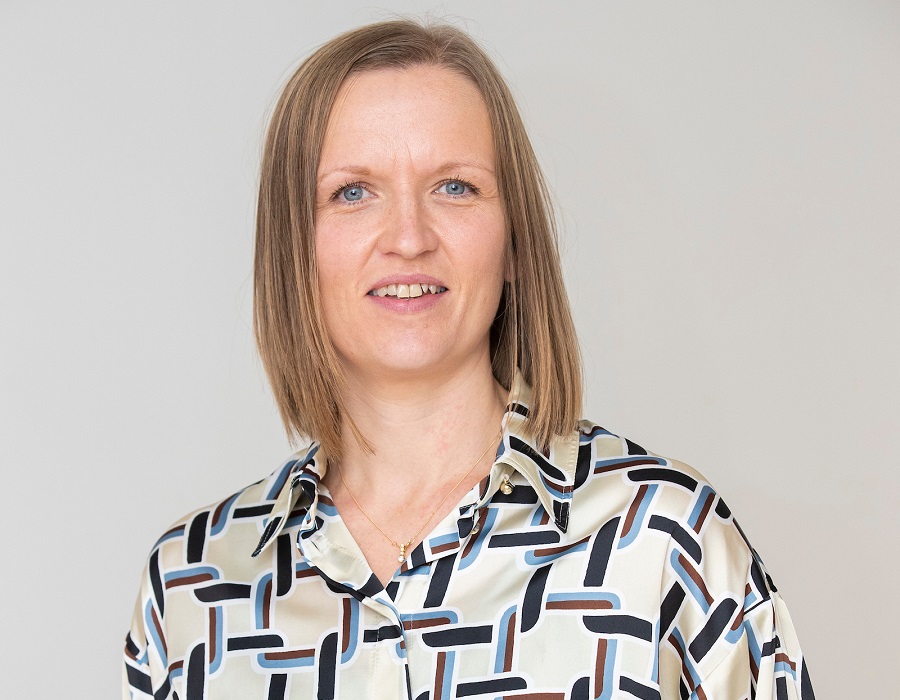 Homes for Scotland (HFS) has criticised "shocking" new planning application statistics which revealed a 46% drop in the volume of applications for major housing developments for 2022/23 compared to 2019/20.
The official annual and quarterly planning applications statistics, published yesterday by the Scottish Government, found that applications for major developments, which in housing terms consist of developments of 50 or more dwellings or for a site that exceeds two hectares, reached just 260 in 2022/23, continuing the downward trend since 2018/19 when there were 324.
Despite this significant drop in the volume of applications, HFS highlighted that average decision times remain above pre-Covid levels at 39.5 weeks, which was lower than the two previous years, but higher than the pre-pandemic year of 2019/20 (33.5 weeks) and nearly two and a half times the 16-week statutory timeframe for such applications.
---
---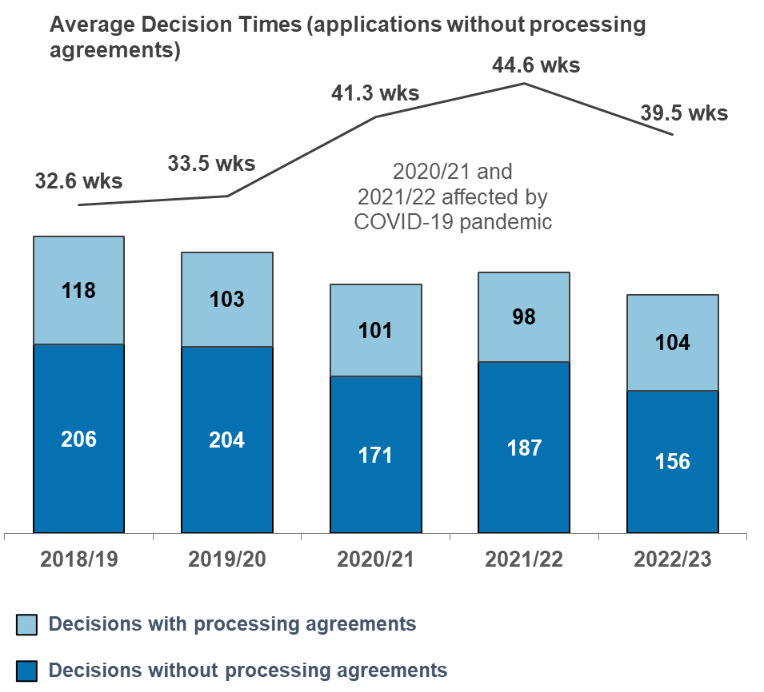 In the document, the Scottish Government said: "It is common for major applications to take a long time to be decided. This will depend on the details of the development. Very long decision times affect the average (mean). The middle value (median) of decision times for major applications was much lower than the average (39.5 wks) at 23.7 weeks."
The number of local housing development applications has also fallen by 12% whilst processing times have risen nearly 40% compared to 2019/20 and now stand at 17.2 weeks (more than double the eight-week statutory timeframe).
The number of local development applications decided in 2022/23 (24,723) was relatively low, being the lowest other than in 2020/21 which was affected by the pandemic. The number in 2018/19 was 27,374. The percentage decided in two months fell from 75% in 2018/19 to a low of 60% in 2022/23.
---
---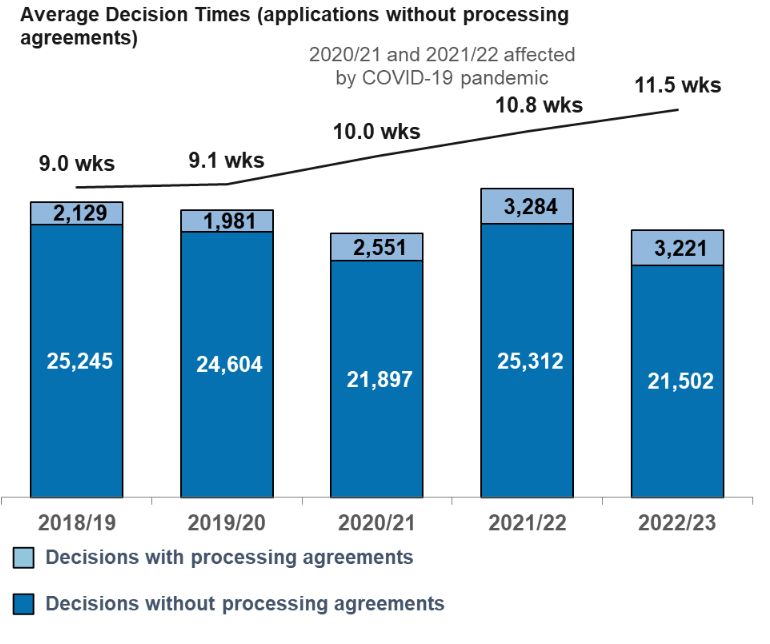 HFS director of planning Liz Hamilton said this has a particular impact on SME home builders and rural housing.
"In the context of Scotland's housing crisis and the shortfall of 114,000 new homes that has accumulated since 2008, these shocking figures illustrate how much worse the situation is becoming," added Liz.
"Scotland simply cannot afford, either socially or economically, to let this continue but issues with the new National Planning Framework 4 point to such an outcome.
---
---
"The Scottish Government must get Scotland's planning system sorted if we are to ensure this and future generations are able to access safe and sustainable homes that meet their needs and they can afford.
"This requires significant investment in and resourcing of planning services. We also need a system that balances the housing crisis equally with those of climate and nature. We want to continue to work with ministers and officials to achieve this, particularly in relation to filling any data gaps that exist so that policy decision-making is pragmatic and evidence-based."
A drop in new home numbers is also prevalent in the latest new data released from the National House Building Council (NHBC), which show that the number of new home registrations in Scotland fell by 47% in Q2 2023 compared to the same period last year.
According to its data, only 2,712 new homes were registered in Scotland during the second quarter of 2023, compared to 5,105 new homes in the same period last year.
---
---
Across the UK as a whole, a total of 38,044 new homes were registered in the months of April, May and June, compared to 65,645 in Q2 2022.
NHBC CEO Steve Wood said the reduction is largely due to the accelerated registration volumes in Q2 2022 caused by changes to building regulations in relation to energy conservation. Completions also fell in the quarter, mainly due to some dampening of demand caused by rises in mortgage rates.
"It is hardly surprising that consumer demand for new homes began easing in the second quarter," he explained. "With mortgage rates at a 15-year high, volumes of homes built for private sales have weakened, although this is partly offset by bulk sales into affordable housing markets."
Mr Wood added: "While new home registrations are down in Q2 2023, activity on site continues at a steady pace with builders focused on completing homes already in the pipeline. The increase in completions in the rental sector may signal a renewed focus on affordable housing, helping to address some of the underlying demand for new homes among those impacted by higher mortgage rates."
---