CIOB launches diversity and inclusion charter
The Chartered Institute of Building (CIOB) has released a special report into diversity and inclusion within the construction sector along with a charter which building firms are being encouraged to sign.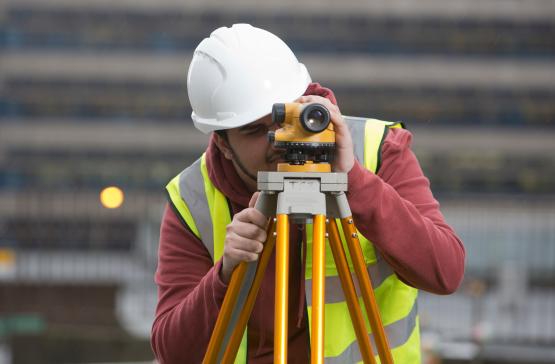 'A Charter for competitive advantage and enhanced employee belonging' includes statistics that highlight that diversity and inclusion in construction is a matter of business survival, and of vital strategic importance for construction business leaders.
The aim of the charter is to promote positive change with its five actions for improving diversity and inclusion. Employers that sign-up will see improvements in the diversity and sense of belonging in their organisations, helping to address the skills shortage increasingly affecting the sector.
---
---
The five actions cited in the report are supported by case studies from the construction industry around the globe to demonstrate the impact and effectiveness of each one. The actions include Showing Leadership, Making a Plan, Shaping the Culture, Being Transparent and Being Accountable.
CIOB stresses in the report that beginning to move in the right direction is the load-bearing idea, as change cannot happen overnight. Organisations that now display enviable records on diversity and inclusion started from different points. It is a journey that organisations across the sector must start now, and will involve changing cultures and processes over time, which the report supports and encourages.
Caroline Gumble, chief executive of CIOB, said: "CIOB has, over the years, examined some of the biggest issues in society, suggesting actions that can be taken to address them and offering leadership by making the case for doing so. We, as an industry, have the potential to drive positive change and we can do this by ensuring that we promote equality and support initiatives which break down barriers, reduce the impact of bias and actively support all those who aspire to a fulfilling and progressive career in our industry. This Charter sets out a direction of travel and now each of us must plot the course towards a more inclusive industry."
The report is sponsored by Scape and Willmott Dixon.
---
---
Mark Robinson, SCAPE Group chief executive, said: "Our communities are diverse, vibrant and inclusive, and having a workforce that reflects this is essential. This Charter provides a framework for the industry to demonstrate clear leadership and SCAPE is honoured to have played a role in its development. We are committed to a people-first culture, and ensuring our industry is attractive, accessible and rewarding for everyone."
Rick Willmott, group chief executive, added: "We are delighted to support the CIOB's special report on diversity and inclusion in construction. The industry is already making huge strides in this area, which is important given the skills shortage we face, and only by attracting the very widest talent pool available in society can we ensure a sustainable flow of future skills."
"Successful companies are those that provide a diverse and inclusive environment where people feel challenged, contented and included within complementary teams, which is something embedded in our values. By sharing our ideas in this report, I'm pleased we can help shine a spotlight on the business imperative of workplace diversity, and to highlight that construction is a place where people can genuinely enjoy a career of a lifetime."
The report and charter can be accessed here.
---