City Gate Construction provides helping hand to UWS student
A student of the University of the West of Scotland has sought out Paisley-based City Gate Construction (CGC) to help with her thesis as a PhD researcher.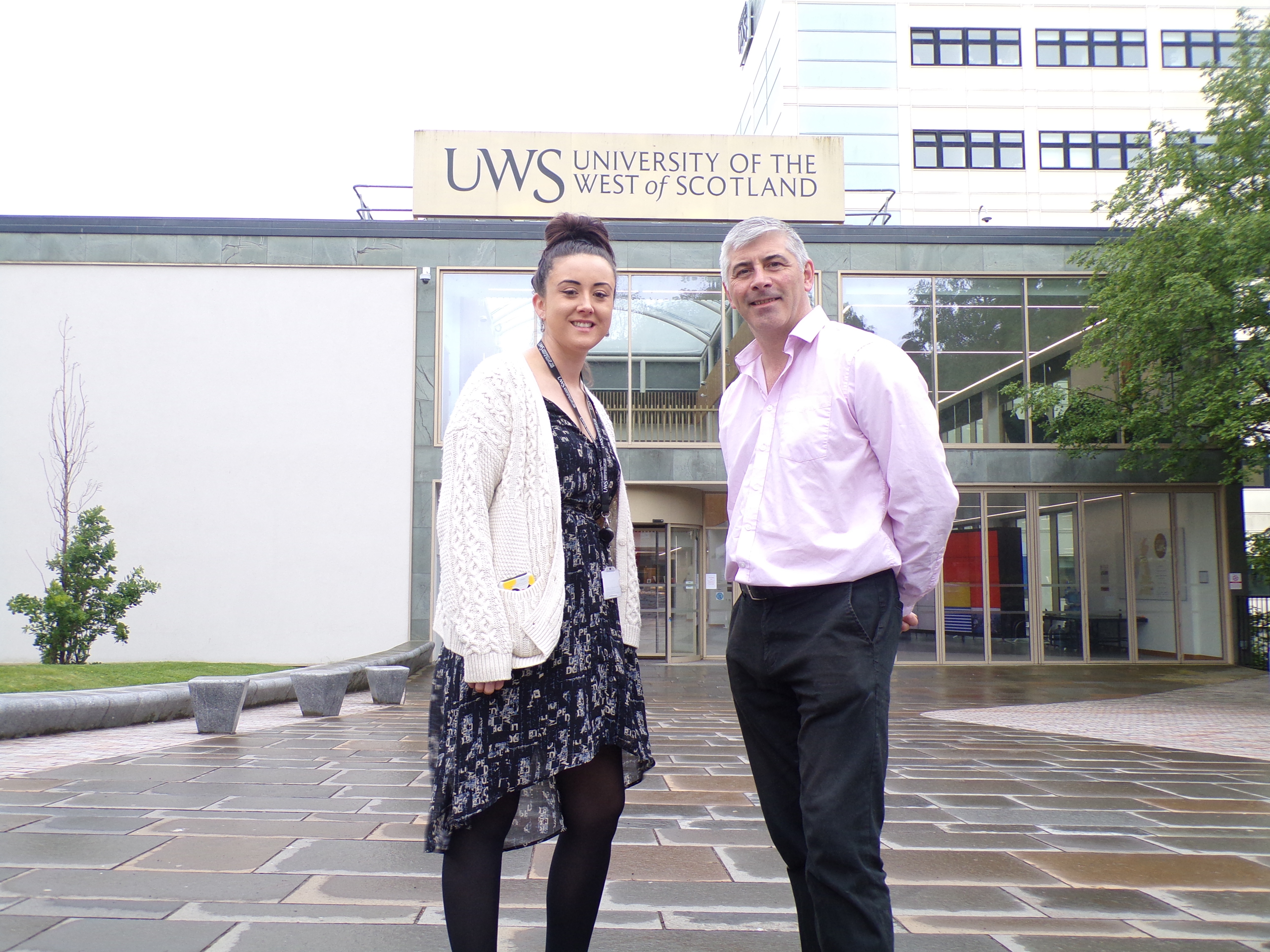 UWS School of Business and Enterprise student Katie McQuade met up with CGC finance director Gary Tracey and operations manager for timber preservation Jim Barrie to learn from their experiences.
Katie's thesis is on the subject of 'Servant Leadership' which can best be described as "leaders who empower their employees to serve within the local community and put service at the heart of what they do".
---
---
CGC has a strong track record in this area – and actively encourages its staff to undertake good work in communities.
Examples have been included a sponsored head shave, a parachute jump while one employee is about to undertake a gruelling marathon of games of golf at a variety of courses in one day – all to raise money for charity.
From a corporate perspective, the business has a strong belief in supporting communities where it undertakes its work.
This includes helping young apprentices find a pathway into work with CGC, provided a free bench for a community garden in Ferguslie Park and undertaking a series of 'afternoon teas' to help communities fight loneliness and isolation – especially among older people.
---
---
Jim is also a renowned artist whose work is highly-sought after and he regularly donates his work to raise money for charity.
Gary Tracey explained: "As a business we have long believed in the principle of giving something back and empowering staff to do good work in communities.
"We were delighted when Katie got in touch with regard to this thesis and we were keen to help explain what we do.
"We also hold the University of the West of Scotland in the highest regard as a place of academic excellence and were very keen to help out."
---
---
Katie is undertaking a series of interviews with key personnel from other small and medium sized businesses.
She added: "I'm very grateful indeed to CGC for making the time to see me and help me with my thesis. I found the interviews with Gary and Jim rewarding and illuminating and what I learned will help me enormously in my work."
---