Clark Contracts begins work on new £11m North Ayrshire school
North Ayrshire Council's portfolio of state-of-the-art new schools is to be enhanced by a new facility at Kilbirnie.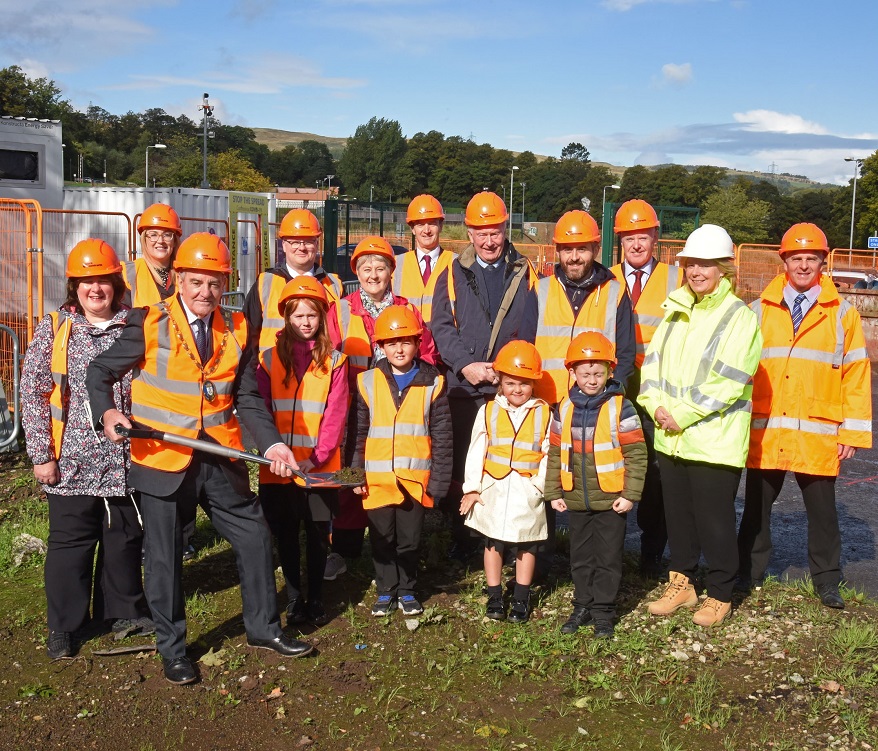 Pupils joined teachers, councillors, construction partners Clark Contracts and other representatives after the first turf was cut on the new Moorpark Primary.
The new £10.85 million facility, which will replace the existing school and sit opposite the current building, is expected to be complete by Autumn 2022.
---
---
Following changes to the school roll, plans were put forward to modernise the existing establishment. But after detailed surveys, it was agreed that the most cost-effective and best solution was to build a new school.
The new Moorpark Primary will have 12 primary classes and a 24-place Early Years facility.
Councillor John Bell, cabinet member for education, said: "We are delighted to be here cutting the turf to signal the beginning of this exciting new development.
"Moorpark was built in 1978 and has been a really popular school for the community. We obviously looked at the option of modernising the existing facility but think the option of a new-build is the best way forward for this and future generations of school pupils and their families.
---
---
"We have an amazing track record of delivering brilliant, purpose-built modern schools and Moorpark Primary will be no different giving staff and pupils a fantastic environment to learn and work."
As well as major refurbs across the school estate, including an Early Years Centre to allow for the roll-out of 1140 hours, North Ayrshire Council has successfully built the Largs Campus and Garnock Community Campus, while there are plans for a new Campus in Ardrossan and a primary school in Montgomery Park in Irvine.
Clark Contracts director, Michael Scanlan, said: "We are delighted to be continuing our relationship with North Ayrshire Council to deliver this project which will provide great facilities for staff and pupils. We look forward to working with the Council and engaging with the school and local community as the works progress."
---