Clark Contracts celebrates start of work on extension to Eastfields centre
A Glasgow centre for people with acquired brain injury has celebrated the start of work on a new extension by Clark Contracts with a 'First Dig' ceremony.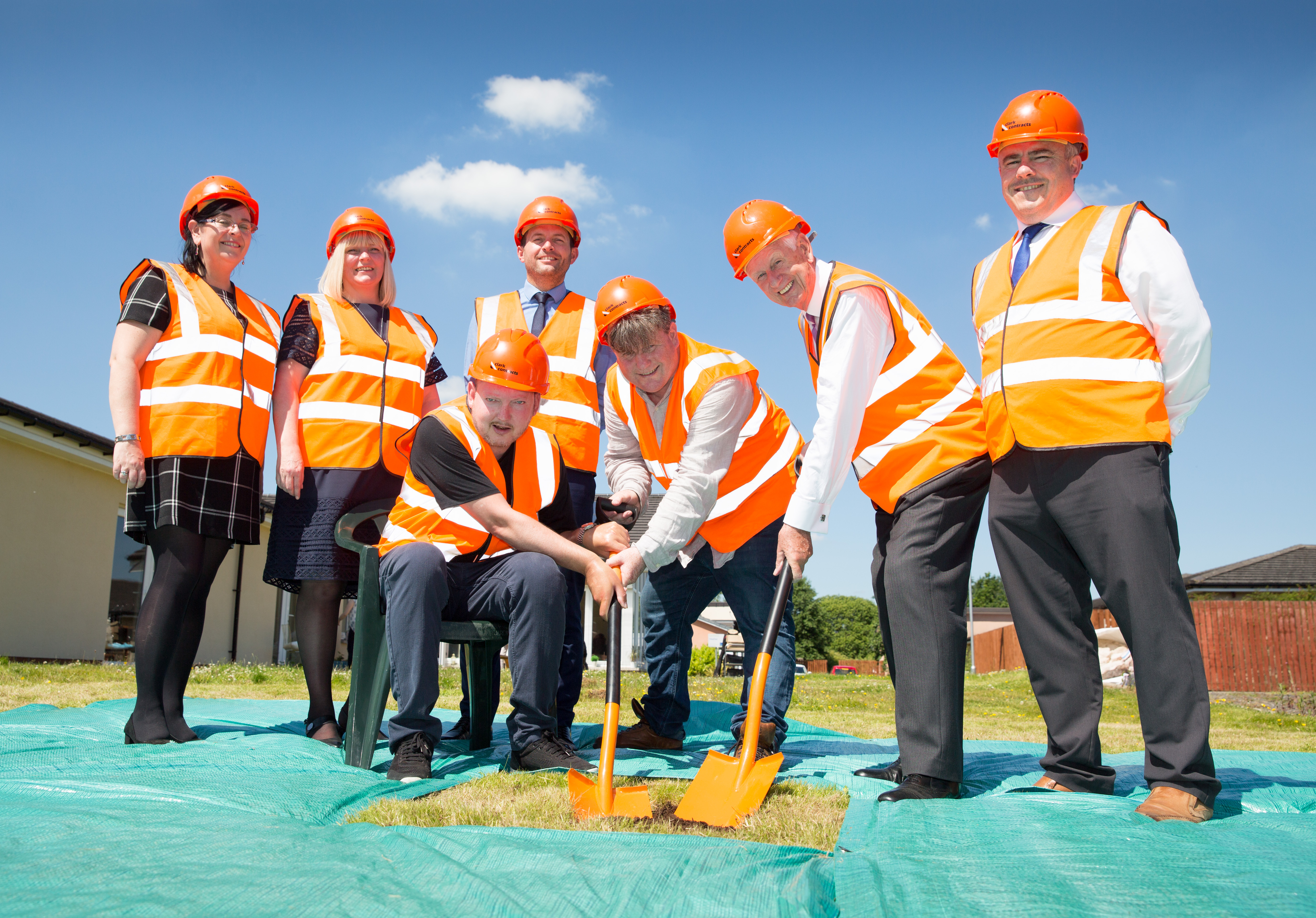 Eastfields is run by the Brain Injury Rehabilitation Trust (BIRT), which is part of national charity the Disabilities Trust, and the new build will double the number of people who can be accommodated from 12 to 24 by April 2020.
The Eastfields model of care has been very successful. And because there are few other providers of this brain injury rehabilitation model in Scotland, there is a high demand for this specialist service.
---
---
Families and friends joined the people who are supported at the service and staff to watch Graham Anderson, former chair of Trustees and the person after whom the adjoining independent hospital Graham Anderson House was named, cut the first turf alongside service users Ryan and Ralph.
Marie McConway, Eastfields assistant manager, said: "It's very exciting for us. Ever since Eastfields opened there has been high demand for our services and to be able to double the number of people we can support will make a real difference to many people in Scotland."
Michael Scanlan, director, Clark Contracts, added: "We are excited to be starting on site here at Eastfields at Graham Anderson House and we are looking forward to delivering this vital project for our new customer The Disabilities Trust."
---