Clark Contracts expands academy with 11 new recruits
A total of 11 construction management and quantity surveying students are completing work experience placements at Clark Contracts.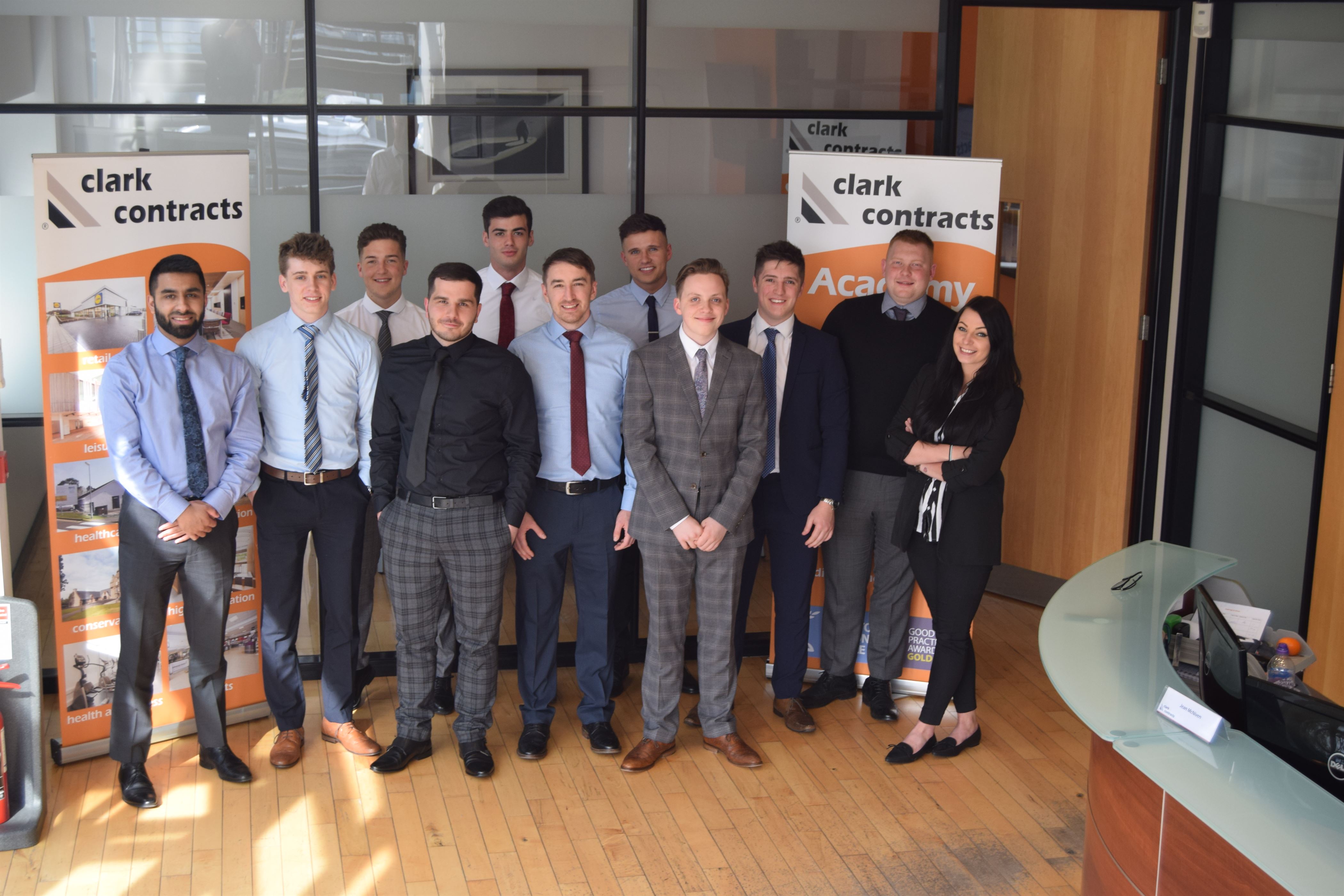 The nine students from Glasgow Caledonian University and two from Edinburgh Napier University will complete a six-month work placement with the construction, refurbishment and maintenance contractor.
The students are entering the 3rd year of the BSc Honours course after the summer with five studying Quantity Surveying and six studying Construction Management.
The new employees will work alongside experienced Quantity Surveyors and Contracts Managers to gain a practical, hands on insight into their chosen field.
Dr Nigel Craig, programme leader, Glasgow Caledonian University, said: "Clark Contracts have provided placements and full time employment of students from Glasgow Caledonian University for over 10 years. Work placement is a key part of the construction management and quantity surveying courses for full time students.
"The placement at Clark Contracts provides the students with hands-on experience and over 80% of the students that gain a placement end up in full time employment within the placement organisation at the end of their degree programme."
Mike Thomson, programme lead for quantity surveying, Edinburgh Napier University, said: "I am delighted that Clark Contracts has been able to offer summer placements to a number of BSc (Honours) Quantity Surveying students currently studying at Edinburgh Napier University.
"The students will find these placements of real value as they are provided with the opportunity to apply some of the skills they have learned at University to the workplace as well as being able to bring back additional skills from the workplace that will help them with their studies in the next two years. I am also looking forward to welcoming Clark Contracts surveyors onto the University's Graduate Apprenticeship programme."
Gordon Cunningham, managing director, Clark Contracts, said: "We have significantly increased the number of placements offered due to the success of so many of our students that have completed work placements with us and progressed to permanent full time roles! We are also thrilled to now offer placements to students from Edinburgh Napier University to support our growing activity in the East of Scotland."
Four students that completed the work experience placement at Clark Contracts in December 2018 accepted permanent contracts with the contractor and are completing their studies part time whilst continuing to work on live projects.