Clark Contracts hosts 8th annual Spring Classic
Last week marked Clark Contracts' 8th annual Spring Classic at Loch Katrine, which was attended by over 70 customers and a team of 8 cyclists from the firm, raising over £2,000 for Teenage Cancer Trust.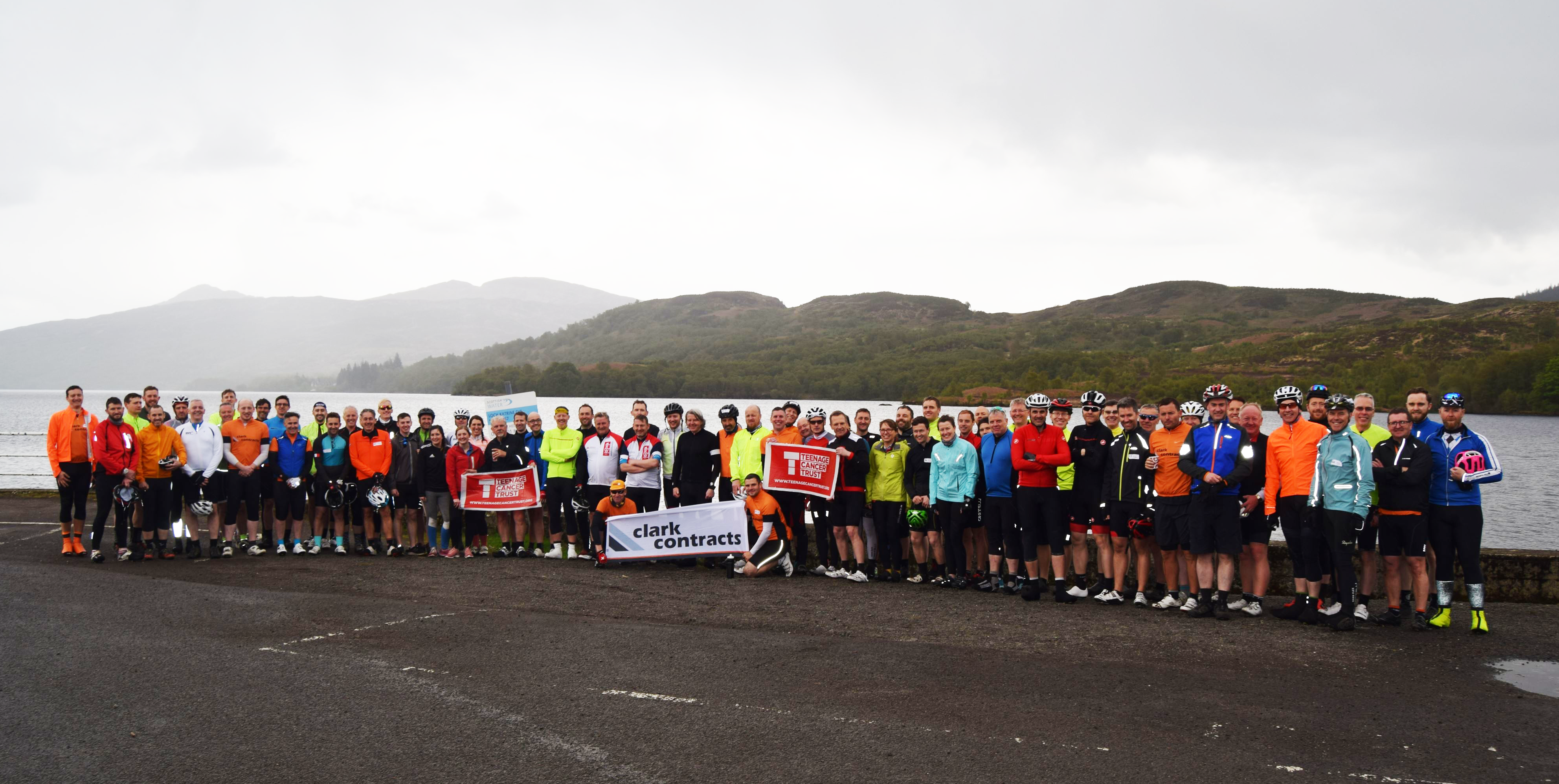 The route entailed a 30 mile cycle around the banks of Loch Katrine, with prizes up for grabs for the fastest Hill Climb, Time Trial, Overall Winner, Overall Female Winner, Overall Team Performance and the best individual disciplines.
The ride kicked off with a bunch ride to the start of the iconic Dukes Pass and following a quick hail shower, the competition began with a Cat 3 hill climb stretching over 3 miles where the riders battled to be awarded the 'King of the Mountains' jersey.
---
---
The reigning champion, Enda Williamson, from Wilson + Gunn Architects, made a good start, recording an impressive time of 11 minutes and 34 seconds which ensured he retained his title as 'King of the Mountains' with all competitors times ranging between 11 and 20 minutes.
After a quick rest at the top of the gruelling hill, the riders made their way through Aberfoyle and to the start of the 3 mile time trial competition, where the world champion jersey was up for grabs.
There was some fierce competition during this section, with Andrew Smith of Henderson Warnock beating META Architecture's Matthew Ansell to the prize by 1 second, with an overall time of 7 minutes and 41 seconds. All of the riders completed this section within 15 minutes.
Following the time trial, it was time for a quick pit stop at the Pier Café in Stronachlacher for some tea, coffee and cake before our prize-giving ceremony.
---
---
The prizes from the Hill Climb and Time Trial were both presented, with Andrew Smith of Henderson Warnock being crowned overall winner.
Hannah Freireich of Woolgar Hunter also retained her title and was presented the Maglia Rosa jersey for a second consecutive year, with an impressive overall time of 23 minutes and 48 seconds which was 20 seconds faster than her time from last years' event.
Next up was the team prize, with teams entered by G1 Architects, Keppie Design, Pinsent Masons, Space & Place, Turner & Townsend and Woolgar Hunter. Pinsent Masons narrowly beat G1 Architects to the prize, with their three best combined times being 29 seconds quicker.
Prizes were then presented to the best scores recorded for each individual discipline, Architect, Building Surveyor, Civil/Structural Engineer, Client, Lawyer, Mechanical and Electrical Engineer and Quantity Surveyor.
---
---
Following the refuel, there was a group cycle around the north of Lock Katrine back to Trossachs Pier before everyone headed home.
More photos from the event can be viewed here.
To registered an interest in attending future Spring Classic events please email info@clarkcontracts.com.
---