Cockburn Association: Edinburgh – The Residential City
Edinburgh heritage body the Cockburn Association has launched a series of thought-pieces under the heading Our Unique City: Our Past, Our City, Our Future to generate a civic conversation that looks to address the many challenges facing the capital now and in the immediate future.
Paper One – The Residential City – considers housing and living environments and the challenges in providing (and maintaining) high quality places.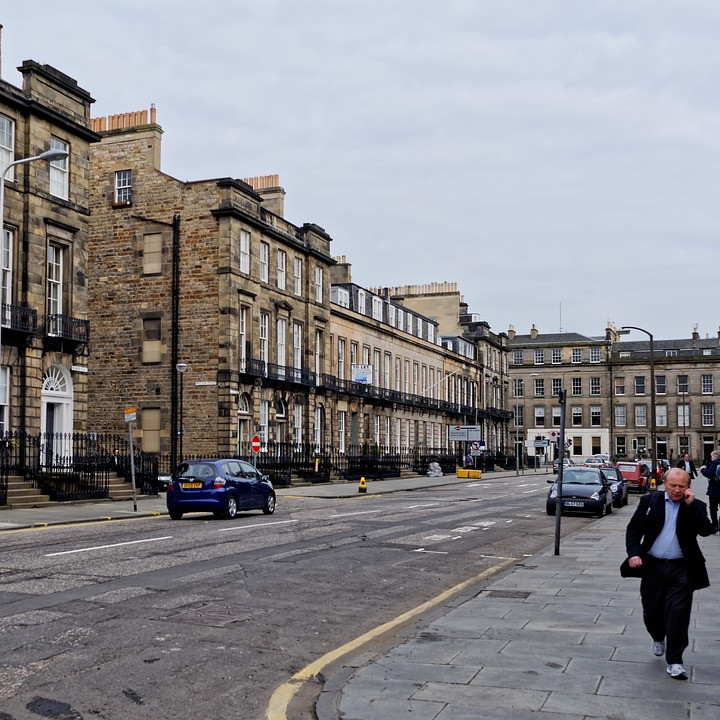 Background
---
---
Prosperity, a strong economy and the quality of the city as a place to live have made Edinburgh's housing market strong and resilient over the past 30 years. The Scottish Government's National Planning Framework 3 identified the South-East of Scotland as a major location for growth. The proposed strategy in the Strategic Development Plan for this region currently awaits decision from the Scottish Government. It seeks to concentrate strategic growth within or close to existing settlements. This is intended to improve access to jobs, services, and facilities (including open space), reduce the need to travel by car and protect the countryside.
The issue of the expansion of Edinburgh, and its relation other settlements in the city region is being addressed in a separate paper. The purpose of The Residential City is to look beyond the housebuilders' advocacy on housing numbers which has captured the focus of our planning system. Instead, we seek to explore qualitative concerns about the type of housing and neighbourhoods, and the necessary facilities that make a good place to live. These are matters that the revision of the Local Development Plan needs to address. That Plan will set out policies that should strongly influence decisions planning applications for years to come and will also be a reference point for Local Place Plans prepared at community level and proposed in the Scottish Government's Planning Bill. The work stream on The Residential City therefore aims to collect evidence from which to produce a robust set of policy recommendations that should inform the local planning process and provide support for civic society organisations in the city and elsewhere as they seek to shape the quality of the places where they live.
Whose city? Provision of Housing for all
Edinburgh has become an expensive place to live. Homes for Scotland, which represents housebuilders, says that Edinburgh is the least affordable city in Scotland, with average house prices 6.12 times the average earnings. Rented accommodation has also become increasingly expensive. Scottish Government data showed that rents for 2-bedroom accommodation in Lothian had increased by 33% between 2010 and 2017, far outstripping inflation and more than anywhere else in Scotland.
---
---
"Affordable housing" takes many forms from traditional social renting to mid-market rents, shared ownership and discounted sales. The need for more affordable housing is widely accepted, the challenge is how to provide for it. Like other authorities Edinburgh relies substantially on seeking developer's contributions from private development to support affordable housing provision. The planning authority operates a policy which states that "Planning permission for residential development, including conversions, consisting of 12 or more units should include provision for affordable housing amounting to 25% of the total number of units proposed. For proposals of 20 or more dwellings, the provision should normally be on-site." Housing associations are often involved in building and managing the affordable element.
Much of the land on which housing will be built in the 2020s already has planning permission, and development will only take place when, and on conditions acceptable to the big house building companies. This is a feature of a speculative land economy. It means that it can be very difficult to get the scale of affordable housing the city needs. Thus, the key question for has to be whether more ambitious and demanding targets for affordable housing should be set on new planning permissions? It also begs the question, should we seek to decouple this policy stance that makes affordable housing depend on the implementation of private development?
This is urgent as there are large sites in the city likely to be the subject of major planning applications soon, as publicly owned land is sold to developers, for example Astley Ainslie and Redford Barracks.
Whose city? Loss of affordable housing
---
---
Policies have failed to prevent the loss of housing, affordable and otherwise, to Short-term Holiday Lets (STHL) as platforms such as Airbnb arrived, which has seen the market in unregulated short-term rentals mushroom. The pace of change is such that the scale is almost impossible to quantify. However, as the report from our 2018 Conference, The AirBnB Phenonemon: Impact and Opportunities of the Collaborative Economy and Disruptive Technologies: How Should Edinburgh respond to short-term letting showed, there is plenty of evidence that this has now become a serious issue in Edinburgh. Quite simply, the rental income that can be extracted from short-stay visitors exceeds that from long-term tenants, and the obligations on the property owner are much less.
There are also issues of amenity, particularly in tenement properties. While "party flats" can be an obvious nuisance, they are not the only concern. Unknown faces on the stair can reduce a sense of security; tracing owners for common repairs becomes more problematic, undermining good maintenance; noise and damage can be caused as heavy suit cases are dragged up and down; and the local grocery shops can become retailers of "tourist tatt". The problems are most severe in the Old Town and Leith, but by no means confined to those areas.
Escalation of student housing is also eroding the stock of affordable housing. Again, the market incentive is very simple: higher rents and less onerous requirements. The growth of student numbers and within that of overseas students at our higher education institutions, together with competition to attract them by the quality of the "student experience" on offer has created the demand. However, in this digital age and with changing labour markets and a growing "gig economy" where temporary, flexible jobs are commonplace, is this model of higher education really sustainable?
In the face of these pressures, what policies should be in place to protect the existing stock of affordable housing? What do we need to do to increase the rate of development of affordable housing?
---
---
Placemaking and sustainable development
Part of the price of reliance on major UK-wide housebuilders to provide new neighbourhoods in and around Edinburgh has been the loss of distinctive character. New housing environments are too often mundane, and pay insufficient attention to well-being and sustainable mobility. It is so much easier and less risky to lay out another estate of standard "luxury executive" house types that consumers have been groomed to expect. A recent report in England highlighted concern of houses being built in locations where a private car is the only realistic means of transport. These are characterised by very low densities with wide roads, driveways, garages and parking areas, but skimping on open space with houses crammed onto minimal plot sizes. As Council finance has been squeezed, planning departments have been expected to negotiate developer contributions for infrastructure and social facilities. Edinburgh currently sets out what it expects in relation to a list of different zones in the city. However, this begs many questions about quality of provision and future maintenance: in many cases, it is simply a matter of setting a price which the developer can then seek to negotiate around. How well is this system working: is it producing the kind of development we want?
In the autumn of 2018 the City Council held a public consultation on "placemaking". While welcome, it was led by a focus on transport rather than planning and design. Some of the issues are addressed in the paper on The Connected City, but successful placemaking should include a wide range of issues, not least with trees and the natural environment, conservation of environmental assets and landmarks, reuse of existing building, and future adaptability of places. A holistic approach to sustainability is needed. Meanwhile, satnav' and Google maps are steering drivers through neighbourhoods offering the "shortest route" to a destination. Do we need new policy initiatives such as "low traffic neighbourhoods"? How can these important principles be embedded in the development plan and be enforced?
The UK has some of the smallest homes in Europe. Analysis from Sellhousefast.uk found the average three-bedroom home in England measured 88m2. This is 5m2 smaller than the recommended minimum of 93m2. By way of comparison, the Netherlands and Germany—both of which have dense populations—average at 115.5m2 and 109.2m2, respectively. Denmark boasts the largest floor space, with the average property measuring 137m2. As most large-scale housebuilders use standardised plans, this trend is evident in Edinburgh. Cost is of course a factor, but the need to provide a reasonable amount of internal space is essential. Such standards were put in place in the 1960s but were seen as a barrier to development so abolished in the 1980s. Should we advocate for a minimum space standards for new housing, akin to the 1963 Parker Morris standards?
---
---
Maintaining what we have
One of thing that makes Edinburgh unique is its retention of a residential city centre with a wide variety of tenures and house types. Families still live in the centre. The historic fabric of many buildings is maintained as people invest in their homes. Or at least as much as they can. Many tenements have significant defects and a backlog of repairs. Edinburgh has more listed buildings of any city other than London, and many are residential. Whilst this enhances the value, it presents some challenges. Do we need a policy-based approach to sustainable building maintenance? Could new development help support repair of existing stock through planning agreements? Should long-term maintenance be a planning concern?
Historically, the protection of residential amenity was a cornerstone of the statutory planning system. Whilst the quality of the houses themselves is important, the quality of the wider residential environment can be more so. Issues such as daylight, noise or pollution are components of this and the lack of each of these can cause serious environmental and health impacts. Some, like daylighting, have criteria set down in a British Standard which can be applied to any new development. The World Health Organisation launched new guidelines in October 2018 noting that noise is one of the top environmental hazards in Europe. However, it is not considered a planning matter. Do we need a policy approach to protecting amenity in existing residential areas? Should there be an Edinburgh standard or guideline of amenity that could be used to guide management of existing areas and inform new places being built?
To access the full report, click here.
---