Company sentenced for failings that led to roofer's death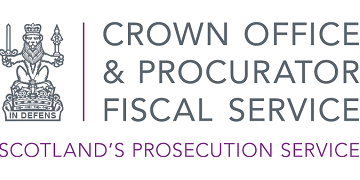 An Edinburgh-based agricultural company has been fined £60,000 for health and safety failings which led to the death of a man when he fell through an industrial shed roof.
WNL Investments Limited, formerly known as WN Lindsay Limited, pled guilty to health and safety breaches at Dundee Sheriff Court on 27 October 2023.
The company owned the Stracathro site at the time of the incident. It also owned sites in Keith, Perthshire, and East Lothian. The site had 14 sheds which were used to dry and store barley to sell to the drinks industry.
Andrew Rose, director of roof maintenance firm ARBM (Montrose) Limited, had been contracted to carry out a rolling programme of shed roof painting and cleaning across all of the company's sites.
---
---
The prosecutor told the court that on 9 June 2018 Andrew Rose, 41, and his employees were setting up to paint the roof of Shed 2 at the North Esk Granary, Stracathro.
Mr Rose climbed up an extension ladder to the roof. One of his employees also climbed the ladder to feed paint lines up, while one of Mr Rose's sons, footed the ladder.
As he was climbing, the employee felt the paint line pull abruptly, and when he reached the top of the ladder, he saw that there was a missing roof sheet. He quickly came back down the ladder and went into the shed where he found Mr Rose lying directly below the hole in the roof. The distance between the hole in the roof and the concrete floor was between 7.4 and 7.8 metres.
Paramedics arrived and found that Mr Rose had sustained a severe head injury. He was pronounced dead at the scene.
---
---
The Health and Safety Executive investigation found that there was no designated health and safety manager in place at the time of Mr Rose's death. There was no formal on-site monitoring or site-specific documentation for the work.
The charges libelled by the Procurator Fiscal and accepted by the company are that they failed to ensure, as far as reasonably practicable, that Mr Rose and his employees were not exposed to risks to their health or safety by falling from or through fragile roofs while carrying out work at height. The company also failed to ensure the system of work was adequately reviewed and monitored. As a result of these failings Andrew Rose fell through the fragile roof and sustained injuries from which he died.
Speaking after the sentencing, Debbie Carroll, who leads on health and safety investigations for the COPFS, said: "Andrew Rose lost his life in circumstances which could have been avoided if there had been an appropriate system of work and monitoring in place.
"It is well known that falls from height are one of the single greatest causes of death and serious injury to workers within industry and there is a significant amount of guidance available in relation to working at height on fragile roofs.
---
---
"This prosecution should remind duty holders that a failure to fulfil their obligations can have fatal consequences and they will be held accountable for this failure."
HSE inspector Simon Dunford said: "This tragic incident is another sad reminder of the danger of working on fragile roofs.
"Mr Rose's death could easily have been prevented if the company had ensured that this work was properly planned and checked that a safe system was followed when the work was undertaken."
---