Construction Leader: Jeanette MacIntyre shines a light on design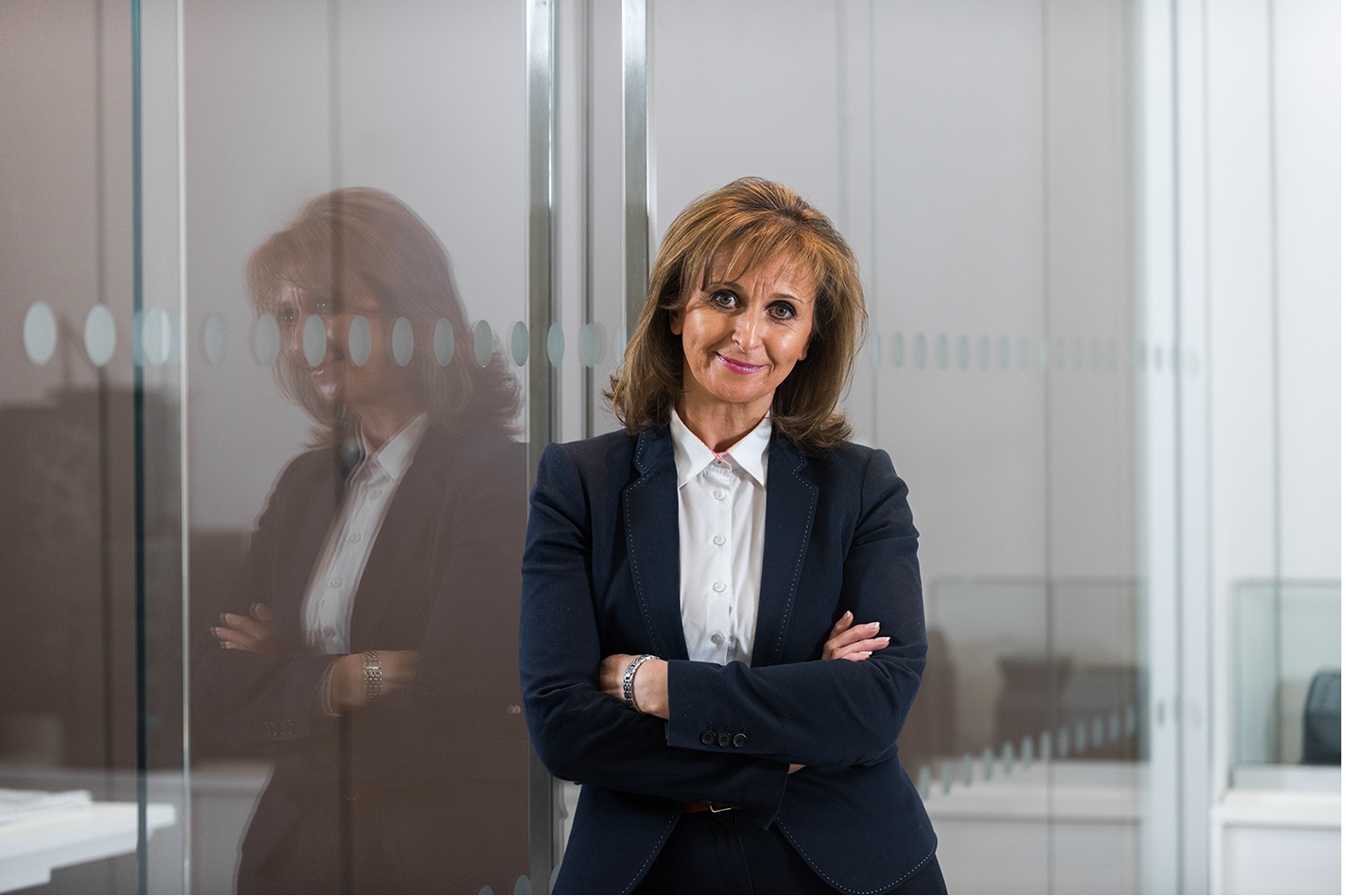 This month's Construction Leader Jeanette MacIntyre, the managing director of Indeglas, speaks to Margaret Taylor about creating spaces that make people feel good.
It should come as no surprise that the founder of a design company with the word 'glass' in its name has an interest in the use of natural light, but for Indeglås's Jeanette MacIntyre, her love of light runs deep.
"Right from an early age, I had a natural appreciation of the difference that natural light makes to situations, whether in nature, the built environment, architecture, and how light changes things," she says.
---
---
"Even how it changes the colour of water — sometimes the sea looks blue, sometimes it's green. I grew up in Peterhead and I'd see the sun rising on the horizon and I'd see it set on the horizon. There was very little to take your eye off the transportation of light across the sky."
Having studied interior design and spatial design at Edinburgh Napier University, MacIntyre's focus has always been to create spaces that make people feel good because, she says, "when people feel good, they perform better". Incorporating as much natural light as possible into buildings such as hospitals and schools is therefore vital, she adds, though she stresses that all buildings, no matter what their use, should be constructed to take full advantage of the properties natural light has to offer.
"We live in the northern hemisphere and in winter sometimes we go to work in the dark and go home in the dark and our exposure to light is so limited," MacIntyre says.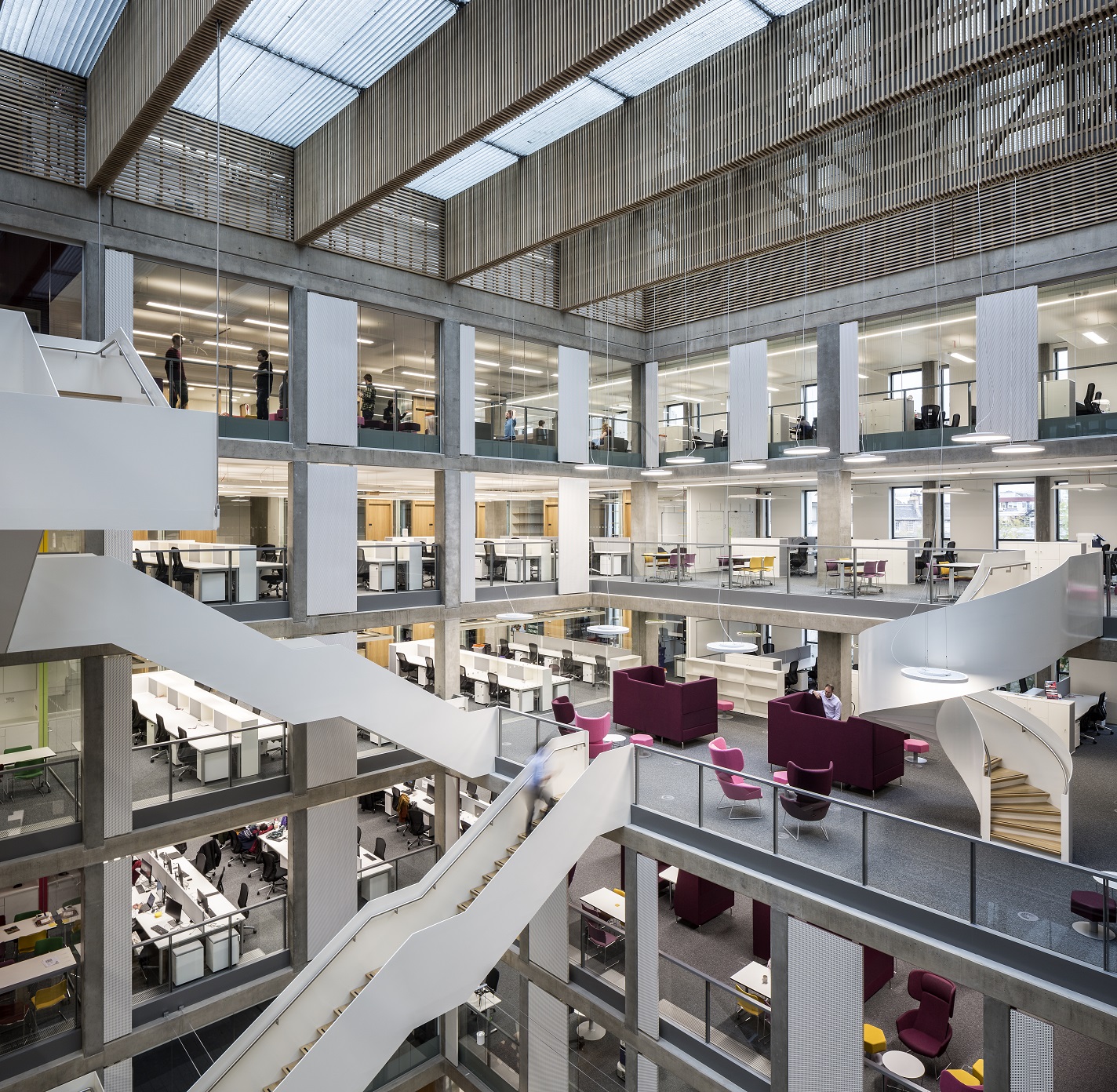 "I've studied a bit of neurological science. Thirty years ago I knew nothing about that. I had a gut feeling that light would be a good thing to have coming through buildings but I didn't know why. Only in the last 20 years has scientific data and research become a reliable source on the importance of light to productivity. If we want humans to heal, children to learn, people to achieve their best, we need to create environments [where] you are very clever at working with glass."
---
---
MacIntyre was a design consultant in the early part of her career before co-founding Zenith Contract Interiors in 1993. That business, which specialised in creating bespoke engineering solutions with glass, later morphed into DEKO Scotland in recognition of its close association with the Danish glazed screen manufacturer DEKO. After MacIntyre led an MBO of the business in 2013, it rebranded as Indeglås five years ago and has been promoting the use of glass and light in the built environment ever since.
"Glass is a very exciting product to work with," MacIntyre says. "It transfers light, it reflects it and you can really play with that in an environment that's really regulated for all the right reasons of safety. The types of glass that are available to interface with the built environment have become really sophisticated."
In the early days, MacIntyre would be brought in once the design and build stages were completed, but she began advocating for the business to be involved at an earlier stage so the full benefits of using natural light could be realised.
"I wanted to explore how I could position myself or the business to be influential at an earlier stage where we were actually working out where the northern light and southern light are," she says.
---
---
"They are fundamentally different things — southern light is all golden and makes you feel wonderful; northern light is very different in tone and full of interesting shadows. You need to position buildings so the light is pulled right through it and everyone in the building is being supported by all that natural positive energy."
Indeglås works with everyone from building consultants and architects to schools, colleges and hospitals to, MacIntyre says, "empower them to deliver inspired, high-performance spaces that elevate the human connection by transferring daylight through the building". Projects it has worked on include Forth Valley College in Falkirk, where it partnered with Keppie Design, to design, engineer, supply and install internal glass screens that transition between clear, coloured and solid walls to reflect light throughout the building. Similarly, it handled all internal glazing for Ballymena Health and Care Centre in Northern Ireland as part of a project overseen by principal contractor O'Hare and McGovern. At the University of Edinburgh, meanwhile, the firm worked on a project that, MacIntyre says, "breathed light into what was a dark and dingy space" at St Cecilia's Hall.
While all the projects the business works on involve integrating large sheets of glass with other building materials, MacIntyre says the work that Indeglås did on the atrium at the University of Glasgow's recently completed Advanced Research Centre exemplifies just how versatile glass can be.
---
---
"We created that entire atrium, which was quite specialised because every pane of glass is over four metres high," she says.
"It's got a whole gamut of properties in terms of safety and acoustics. Some panes are curved and bespoke — the whole atrium is an irregular space. We understand every behavioural pattern of those pieces of glass. It's a phenomenal building and there's not one part of that building that's not experiencing the transition of light going across the sky. There's something very special in being involved in that."
---