Construction starts at BT's new Dundee office development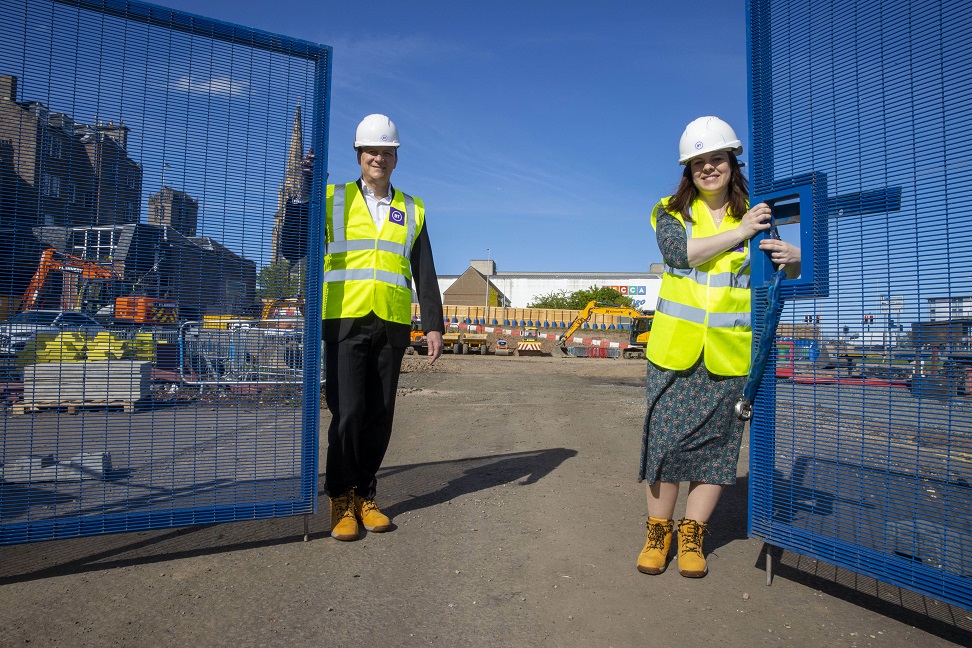 Kate Forbes, cabinet secretary for finance and economy, and Rob Shuter, CEO of BT Enterprise, participated in the ground-breaking ceremony yesterday to mark the official beginning of work on BT Group's brand new multi-million-pound contact centre in Dundee.
About this development:
Authority:

Dundee City

Type:

Residential, Commercial, Leisure

Applications:

Team:
The new office, which will be home to around 1,000 colleagues forms part of Dundee's £1 billion regeneration area, and will be located at West Marketgait, in the heart of the city centre, close to the waterfront.
The new building will include what its designers have described as a 'street landscape,' with areas for colleagues to socialise while enjoying great views over Dundee and the River Tay.
---
---
Being developed by Crucible Developments and built by Ogilvie Construction with the help of its young apprentices, the building is expected to be completed in 2024.
It will be one of BT Group's 30 locations in the UK, developed as part of its 'Better Workplace Programme' – the largest workplace improvement and consolidation scheme of its type ever undertaken in the UK. The group is also undertaking a multi-million-pound refurbishment of its flagship Glasgow office, situated on the Clydeside.
The investment will help transform the way BT Group works, create efficiencies and enable it to better serve its customers in Scotland and across the UK. The company's current office in Dundee, which is based on Ward Road and is home to around 1,000 colleagues, first opened in 1976. BT Group employs more than 7,000 colleagues across Scotland, ensuring homes, businesses, schools, GPs and hospitals, from Shetland to Stranraer, stay connected wherever they are and whatever the weather.
---
---
Teams based in Dundee include those providing customer service support to consumer and small business customers. BT Group has recruited hundreds of people in Dundee in the past four years.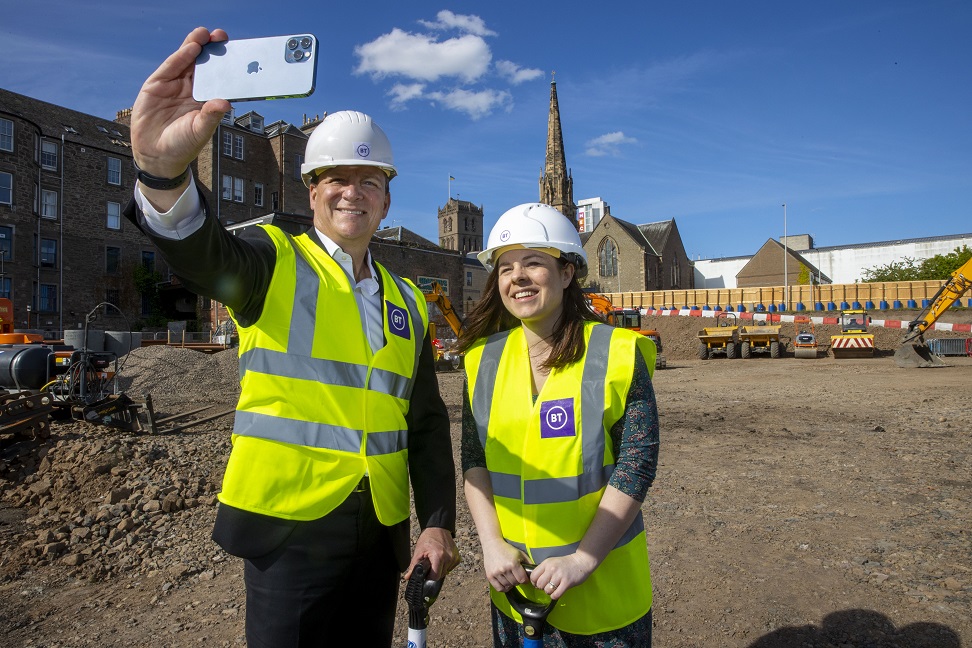 Kate Forbes MSP said: "It was great to visit BT's new 'Better Workplaces' site, which represents another key milestone in Dundee's £1bn economic regeneration.
"Our recently published National Strategy for Economic Transformation contains bold and ambitious actions - within the powers currently available to us - to deliver economic prosperity for all Scotland's people and places.
---
---
"The state-of-the-art facility will provide nearly 1,000 quality jobs that will support individuals, communities and businesses to be better connected, whilst benefitting from technological innovation. This latest investment reinforces Dundee's standing as a centre of technological excellence with a highly skilled workforce."
Rob Shuter, CEO of BT Enterprise, said: "BT is one of the largest employers in the Tayside area and we're excited to be able to continue investing in the area, and across Scotland. It's a positive time of regeneration in Dundee and we're thrilled to be part of that story by building our new state-of-the-art office which will become home to nearly 1,000 of our colleagues, securing vital jobs within the economy.
"Right now, our key industries are on the cusp of a technological revolution as Scotland prepares to make the switch from analogue to digital ways of working. Only businesses which make the leap will succeed and stay competitive - our role is to help them navigate that journey and our new Charter reflects the priorities that our business and public customers expect to see from BT. Our teams based at our Scottish offices, including Dundee, will be key to Scotland's economic success."
---