Construction work complete on new women's facility at HMP & YOI Stirling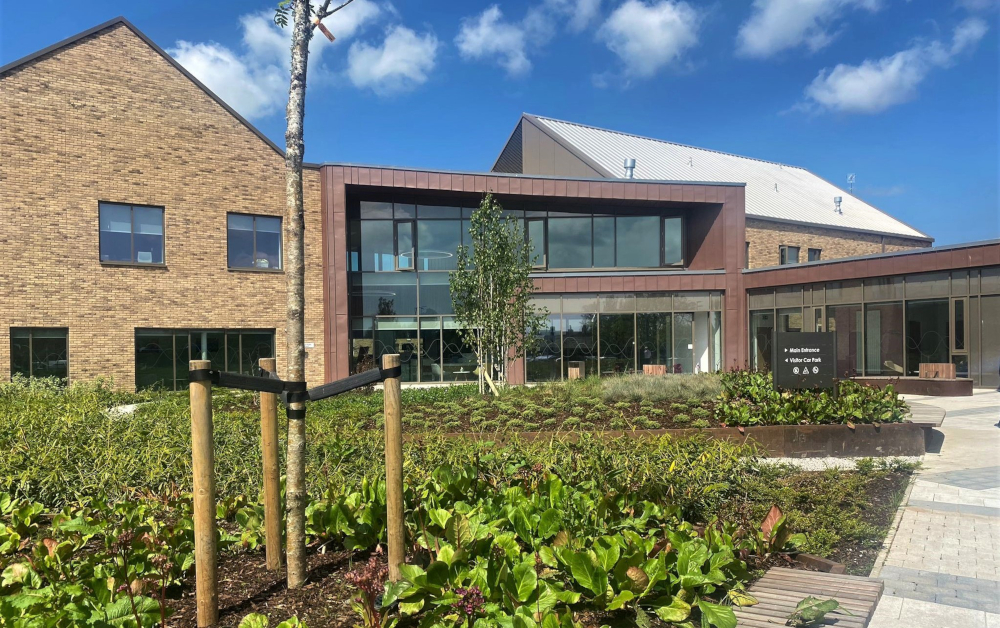 The Scottish Prison Service has opened the doors for the first time to the new £85.7 million HMP & YOI Stirling, a replacement facility for HMP Cornton Vale.
The custodial establishment – which will open this summer – welcomed justice secretary Angela Constance for a preview visit last week, after construction work was completed and the building handed over.
Designed by Holmes Miller architects and built by Morrison Construction, the women's facility is a UK-first for its ambitious design, aimed at creating a therapeutic environment suitable for rehabilitation and wellbeing.
---
---
The 100-place establishment is split into three clear zones: a two-storey front-of-house which forms the public face of the new facility, a central hub, and residential accommodation.
The residential zone features a series of adjacent single storey 'houses' – three main houses, a young offenders house, and series of specific facilities including a mother and baby unit and a progression unit - arranged around a central garden space.
Each individual house has a separate entrance, a suite of shared accommodation, and a central activity space with full height glazing, which all bedrooms can be directly accessed from.
Operational and communal spaces, including accommodation to process arrivals, kitchens, a dining area, laundry facilities, a health centre, fitness room and library, are located within the central hub.
---
---
A separate assessment centre has also been created in the grounds, which consists of up to 25 places for women entering custody to undergo an initial assessment.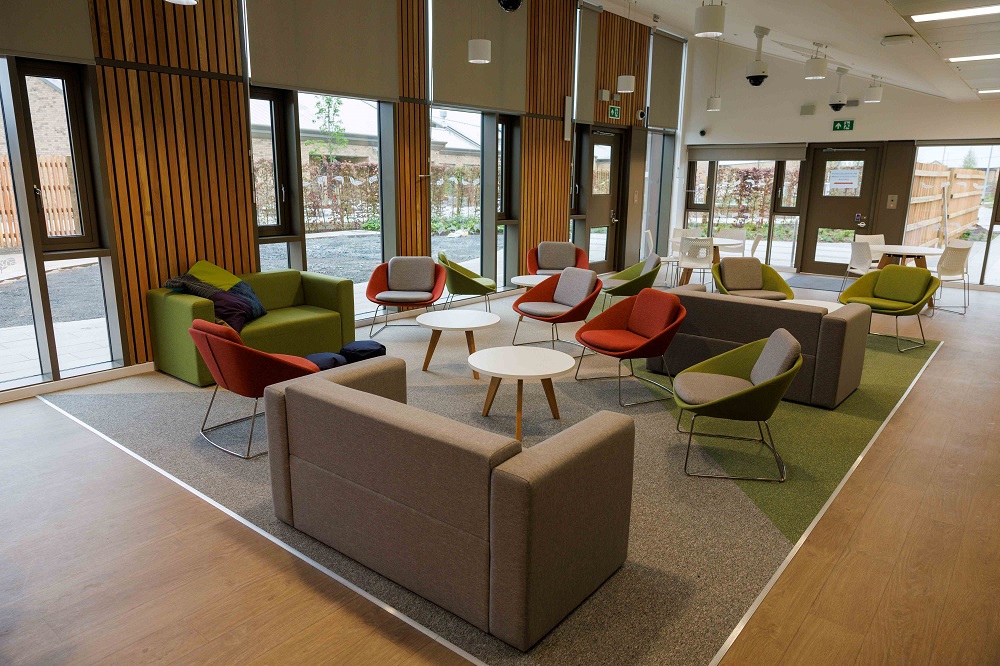 David Gardner, project director at Holmes Miller, said: "The significant changes in the way women are held in custody in Scotland provided the opportunity for us to completely rethink how the design of this new facility could influence outcomes.
"We worked hard not only to deliver the client's operational requirements, but also to exceed aspirations to create a positive, therapeutic environment which assists in the rehabilitation of women, offering safety and hope.
---
---
"It has been a complex project, but a real privilege to work on. Gaining an understanding of the client needs involved in-depth stakeholder input, but being able to bring their ambitions to life has given the design team a huge sense of achievement."
The facility is finished mainly in buff brick, with metal pitched roofs and large expanses of glazing, with natural patinated zinc and timber cladding used as accents. The buildings sit amid carefully-considered landscaping, which draws upon the value of the grounds as a therapeutic environment and healing resource, to help achieve a mindset for rehabilitation and reintegration.
Alan Cadger, project director at Holmes Miller added: "Key to how we brought the concept to life was by ensuring, through strategically-placed windows, that visual connections to the external landscape were available at all levels, from the largest communal spaces down to individual bedrooms. This feeling of openness is key to creating a calming, positive environment, particularly important when someone enters custody for the first time.
"The design, which will play an important role in Scotland for many years to come, will offer women a connection to the wider surrounding landscape - the Ochil hills, Forth Valley, Stirling Castle and Trossachs beyond - without compromising on security and safety."
---
---
Teresa Medhurst, chief executive of the Scottish Prison Service, said: "This is a significant development and an important day for the Scottish Prison Service, the Scottish Government, and all our partners, and I would like to thank everyone who has worked so hard to get us to this position.
"HMP & YOI Stirling is an exemplary custodial setting for women, but what is at the heart of our Strategy for Women in Custody is the relationships forged between our staff, partners, communities and individuals in our care.
"HMP & YOI Stirling is another important milestone towards achieving the Scottish government's Vision for Justice."
---