Cosmos Projects on track to increase turnover to £14m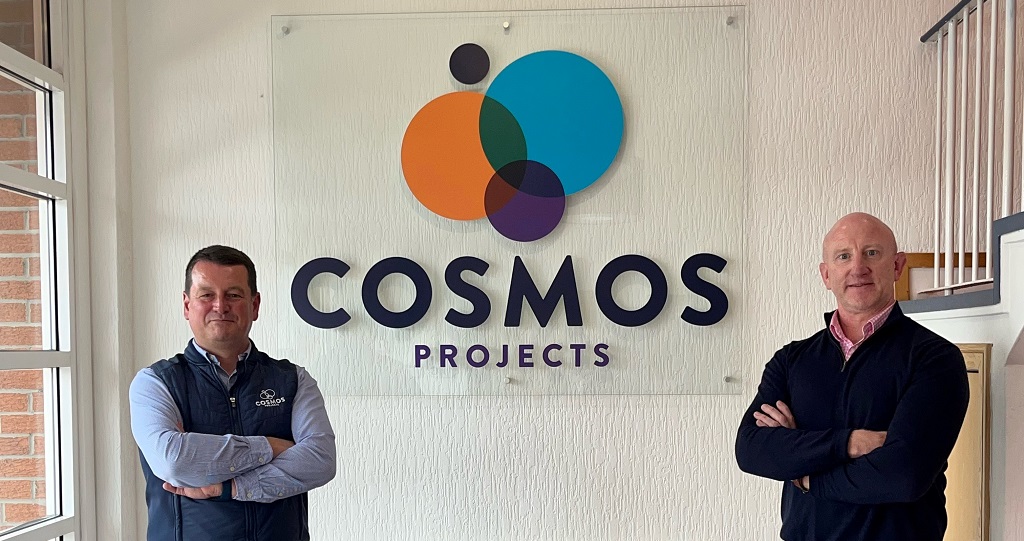 Construction company Cosmos Projects Group has made several new senior appointments and is on track to increase turnover to £14 million by the end of the financial year.
Founder Chris McNeill takes up the role of chief executive of the East Kilbride group, which specialises in construction, refurbishment, fit-out and maintenance, and remains director of all the subsidiary companies.
Ian Smith, who has been with the company for eight years and sits on the group board, has been promoted from commercial director to become managing director of Cosmos Projects which is the core business of the group servicing design & build, maintenance and refurbishment contracts.
---
---
John Cummings, who has been general manager of subsidiary Planet Decorators since its launch in 2020, has been promoted to director of that company.
A new flooring division has also been added to Cosmos Projects' portfolio headed up by William Black, and supported by Kirsty McCluskey, whose family formerly ran Donaldson & Paterson in Glasgow providing commercial flooring for over 46 years.
In the past year, Cosmos Projects Ltd has seen its turnover increase by 45%.
Recognising this substantial growth, the company has also created a new customer service pledge called Cosmos Core Certified which sets out ten key service commitments in a bid to ensure contracts are delivered to the continuing highest of standards.
---
---
Group chief executive Chris McNeill said: "Since we restructured the business to create a parent group two years ago the business has continued to build from strength to strength.
"We are delighted to welcome William and Kirsty to the team who join Paul Barnes who was promoted to Construction Director earlier in the year and Catherine Meighan who joined the business as Head of Finance. Succession planning is really important to the business as we continue to grow and its crucial to have the right people in place.
"However, we recognise that managing the growth is vital to our continued success and we wanted to assure clients that we will continue to deliver and maintain services to a quality standard. We spent a long time with staff developing what we felt this meant to our customers and came up with the ten commitments around which our Core Certified promise is founded. This has now been rolled out through collaboration with all our staff and I'm confident it will help the business overall as we all aspire to be better."
The froup has also successfully been awarded a number of new contracts on behalf of new clients Glasgow Clyde College, Dentons Solicitors and Wincanton. In addition, a new roofing and cladding division, headed by David Beattie, has completed its first year of successful trading.
---
---
Chris added: "We are investing in extending our premises, putting in better facilities for staff and are excited about the future, looking towards extending our presence in the sector and continuing to enhance our offering with new and improved services."
---