Countesswells 'perfectly placed' to deliver digital healthcare
The developers behind the Countesswells project in Aberdeen believe digital healthcare in the delivery of primary care could be piloted at the development.
About this development:
Authority:

Aberdeen City

Type:

Residential, Commercial, Healthcare, Education, Leisure

Team:

Stewart Milne Homes (Developer),

Kirkwood Homes

(Developer), Barratt Homes (Developer), CHAP Homes (Developer)
A major new inquiry into the future of primary care in Scotland by MSPs on the health and sport committee was launched recently. The inquiry calls on people to outline their hopes for the next generation of care which could include digital consultations with GPs and other health and well-being providers.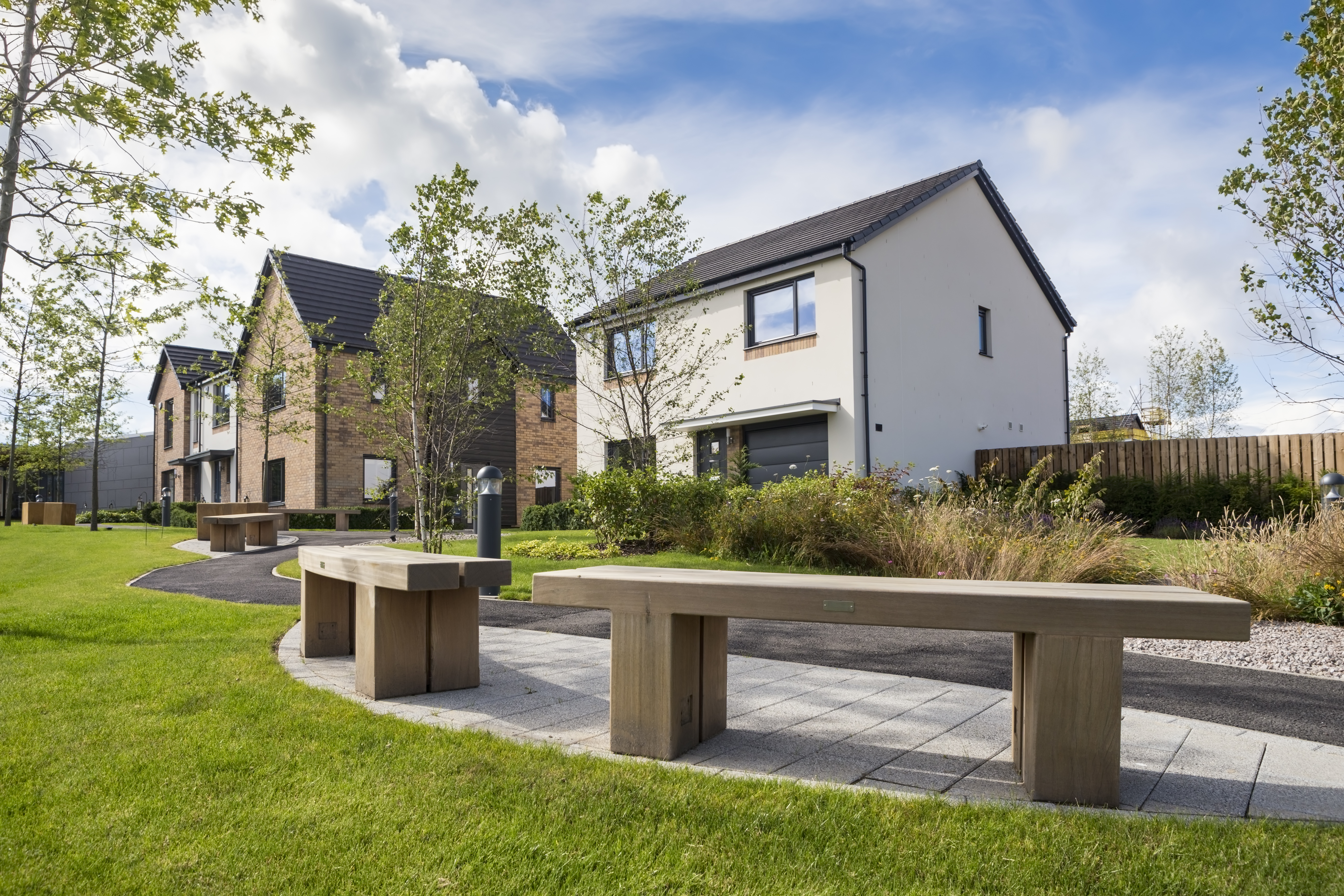 Countesswells Development Limited (CDL), which is behind the £1 billion community, took the innovative decision to future-proof Countesswells by installing the very best fibre optic network at the same time as they were bringing in other services such as gas, electricity and water.
---
---
As a result, the residents at Countesswells have immediate access to the UK's fastest broadband speeds, which are 35 times faster than the national average, when they move in. The new community is the first in Scotland to have access to IGbps. This means that a 4K movie, which would typically take eight hours to download, will take just over ten minutes.
Countesswells project director, Jim Fitzsimons, said: "With this level of digital connectivity, our community is ideally placed to trial innovations such as digital consultations with GPs.
"When we decided to provide hyperfast broadband to the site, it wasn't just about offering a differentiator to new homebuyers, it was about creating a truly digitally networked community. We have a place-making team with Aberdeen City Council which is centred around taking a different approach to building a new community. We are not simply deciding how and when the schools and community facilities will be delivered but considering how they can collaborate, integrate and connect with the people they serve digitally to meet future needs."
Mr Fitzsimons explained that the ethos behind Countesswells is about creating a place which is fit for the future but based on traditional community values. To do this, an emphasis has been placed on delivering well thought-out formal and informal green and civic spaces, playparks and even a community orchard, where people can come together and a real sense of community spirit can flourish.
---
---
He added: "But in today's increasingly digital world, it's also about creating a digital community – ensuring that we have a digital network which connects residents with their public services and amenities.
"We've explored what the future might look like: how people will work and play and how they will access services such as healthcare, education and policing. And we've designed the community physically and virtually to meet today's and tomorrow's needs."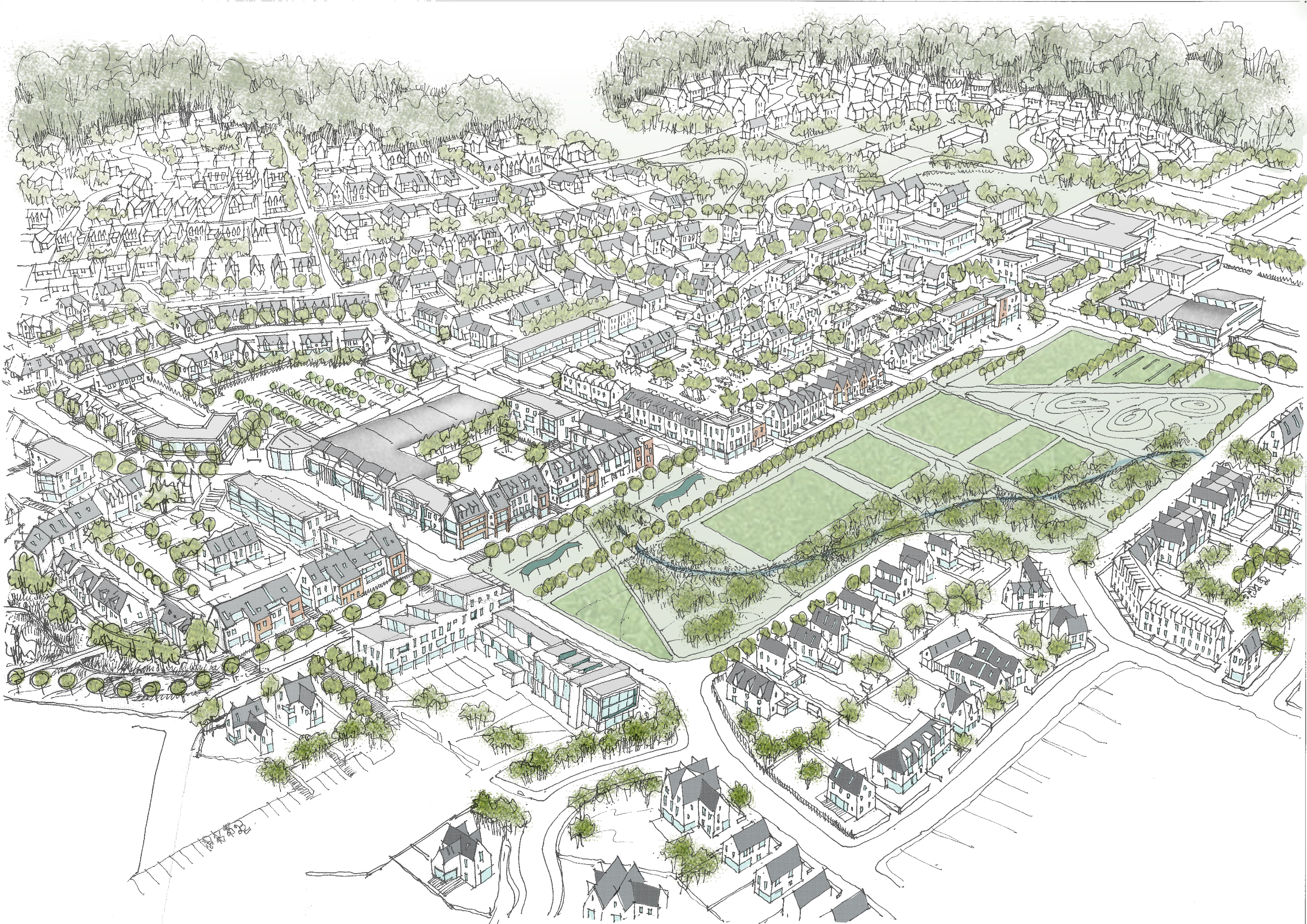 Countesswells entered into a partnership with internet service provider Grain in 2017. This led to the installation of the fibre optic cabling to deliver the ultrafast broadband and the data centre which contains advanced networking capability to turn the community's network into an intelligent integrated network.
---
---
Rich Robinson, managing director of Grain, said: "To reduce digital poverty and exclusion in an increasingly digital world, we have to make reliable broadband accessible and affordable. By installing the fibre optic network and building a data centre on site, from the out-set, CDL has effectively made it easier and cheaper for people to access reliable, fast speeds.
"When the NHS and a surgery come on site, they will have the ability to plug in and go, using the existing network. But of more importance, is that with the connectivity and the data centre on site, data does not have to travel to a local exchange and then a national one before being received. It is simply sent to the data centre and then directly to the recipient within Countesswells. We can therefore have a community network which does not require internet connection – residents just need a mobile device. There is then no cost to using the network to link up with their surgery, their school, their library – even their local shops and their neighbours – whilst remaining completely secure."
The new community at Countesswells, which will have 3,000 new homes including 750 affordable, will be phased over 15 years, boosting the local economy and supporting 1,000 construction jobs in the region. Facilities within Countesswells will include a new secondary school and two primary schools, healthcare facilities, local business units, retail and leisure, together with high quality open spaces linking the community to the existing environmental resources at Countesswells and Hazlehead. The project will also include upgraded access roads.
---