Custom homes development unveiled in Millerhill
A developer of custom-built homes has brought forward a new development of 10 customisable homes in Midlothian.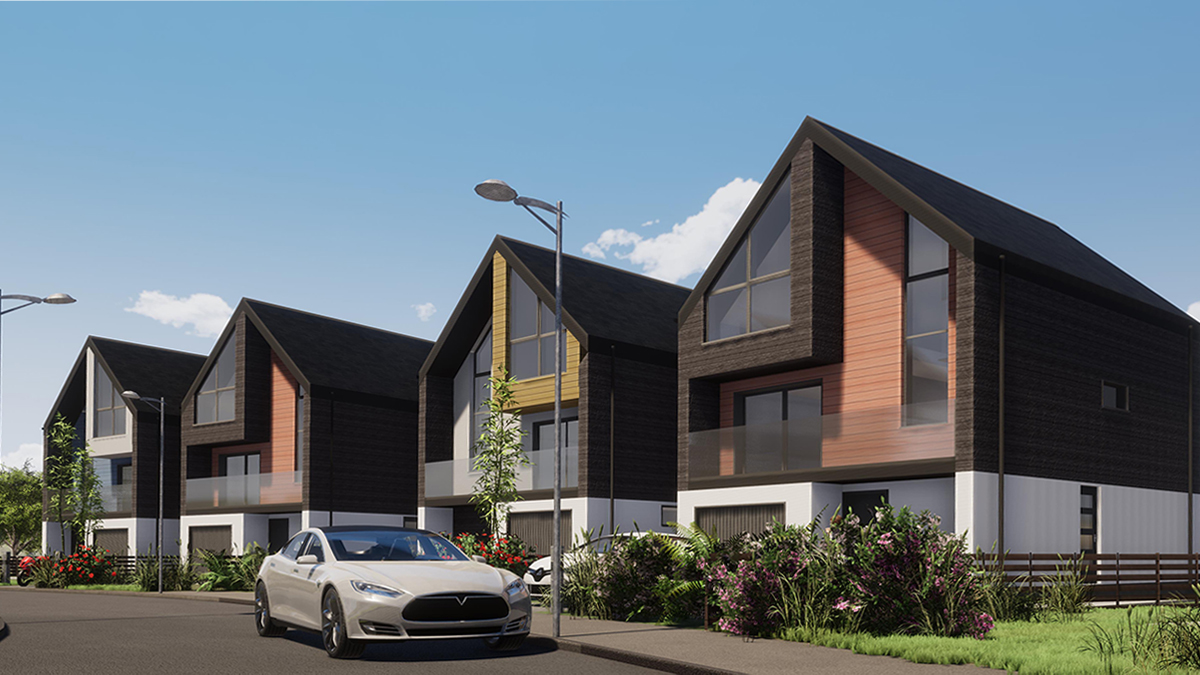 Working on behalf of a local landowner, Custom Build Homes said the development features two and three-storey detached homes which can be customised in terms of their internal layout, spec and thermal efficiency.
The development site is located in Millerhill and is within the vicinity of the Shawfair expansion site which has seen large consents for new homes by developers including McTaggart & Mickel and CALA Homes.
---
---
Custom Build Homes was appointed to determine whether such a development was feasible on the site in early summer 2019 and sought the support of its panel architects for the area, Allan Corfield Architects.
The architects were instructed to design a contemporary detached home which was capable of being bought off-plan with three unique layouts on each of the three floors. The resulting homes can be configured in 27 different ways depending on the needs and lifestyle of the homebuyer.
The level of flexibility in the original house design enables buyers to have three, four, or even five bedrooms within the same house design. They can choose to have flexible working spaces to work from home, or a purpose-built office. They can choose to live open plan or to create individual kitchen, dining and living spaces. They benefit from south-facing balconies large enough to sit outside or to dine at the back of their home with large windows offering views across the city.
Additionally, there is an option to create a self-contained apartment on the bottom floor in a number of homes across the site.
---
---
Margaux Durand-Watson, development consultant at Custom Build Homes, said: "The proposed development of custom homes in Shawfair offers Midlothian Council and the city of Edinburgh the opportunity to deliver a flagship development in Scotland.
"It will help to disrupt the thought process of prospective new home buyers and go some way to demonstrating that new homes designed for those who will live in them is both viable and successful in our capital city.
"We are delighted the landowner has adopted this model, they should be commended for it and Custom Build Homes along with BuildStore and AC Architects are delighted to support its delivery."
The development at Shawfair is subject to planning approval by Midlothian Council.
---