Deal agreed to establish Green Freeports in Scotland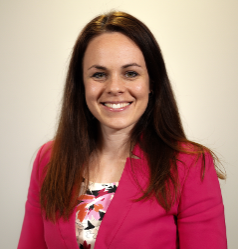 A partnership agreement to establish two Green Freeports in Scotland has been reached between Scottish and UK Ministers.
Following robust discussions in recent months, both governments have agreed:
To establish a joint applicant prospectus, with Ministers and officials from both the Scottish and UK Government having an equal say throughout the assessment and selection process
That applicants in Scotland are required to contribute towards a just transition to net-zero emissions by 2045, delivering net-zero benefits and creating new green jobs
That applicants in Scotland are required to set out how they will support high-quality employment opportunities that offer good salaries and conditions, and how fair work practices will be embedded in the green freeport area
Ministers have agreed that a joint offer set out in a prospectus offers the maximum benefits for the Scottish economy as both governments will be able to deliver tax reliefs and other incentives through a combination of devolved and reserved powers.
---
---
As a result of the recent negotiations, UK Ministers are expected to provide up to £52 million in seed funding to help establish Green Freeports in Scotland which is in line with funding offered to Freeports across England.
Economy secretary Kate Forbes said: "I am pleased we have been able to reach an agreement on a joint approach that recognises the distinct needs of Scotland's economy and enshrines the Scottish Government's commitment to achieving net-zero and embedding fair work practices through public investment.
"The Scottish Government will have an equal say on all bids, and will expect bidders to adhere to fair work practices including payment of the Real Living Wage."
She continued: "Scotland has a rich history of innovative manufacturers and so as we look to grasp the many opportunities of achieving net-zero, the establishment of internationally competitive clusters of excellence will help us create new green jobs, deliver a just transition and support our economic transformation.
---
---
"We can only seize Scotland's economic potential if we create secure, sustainable and satisfying jobs that also help build a fairer, more prosperous economy for everyone. That is my absolute priority and establishing Green Freeports will be integral to achieving this."
Commenting on the announcement, Paul Russell, indirect tax director at RSM UK, said: "The green light to two new green Freeports demonstrates the pivotal role Scotland will play in delivering the UK Government's levelling up agenda. It will be welcome news to many Scottish businesses and communities as the projects will aim to unlock growth potential, high-skilled job and regeneration opportunities in two designated areas of Scotland.
"The tax incentives for Freeport businesses are clear with simplified customs arrangements, reduced VAT and lower rates of employment taxes, but the significant question around the overall benefits of UK freeports remain. This is due to the "no drawback" provisions inherent in most free trade deals.
"These provisions preclude goods produced under duty suspension from qualifying for most free trade deals that contain these clauses. As a result, goods produced in Freeports will be subject to tariffs unlike goods produced outside of these areas, placing goods produced within a freeport at a disadvantage at import. This could lead to the potential benefits of Freeports being diluted for Scottish business exporting to key markets including Canada, Norway and Turkey."
---
---
He concluded: "However, the new benefits of the Freeport status will undoubtedly encourage further growth in both investment and jobs. It is hoped that the new custom zones will encourage expansion in research and development of green energy and decarbonisation as well as boosting existing industrial sectors in Scotland."
---