Deal signed to develop clean growth enterprise hub in Montrose
Angus Council and Crown Estate Scotland have agreed to work together to develop a clean growth enterprise hub and supporting infrastructure in Montrose.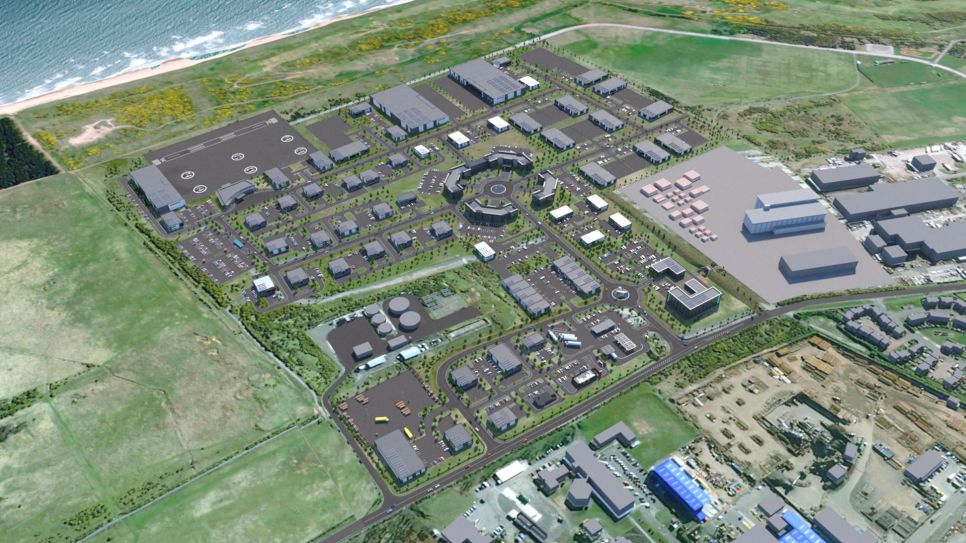 Purchased by Crown Estate Scotland in June 2020, the 123-acre ZeroFour site is considered to have strong potential to create a large-scale hub for supporting the development of the blue and green economy, particularly the offshore and wind sector, as well as other economic catalysts.
The partnership forms part of Angus Council's long-term plans to drive sustainable development, reduce greenhouse gas emissions, improve energy efficiency and create renewable solutions for transportation and energy across Angus and the wider Tay Cities region.
---
---
The council's ambition is to invest in starter units within the business park, using low-carbon building and energy management systems, including 5G capabilities to support digital ambitions and new emerging technologies.
Angus Council leader, Councillor David Fairweather, said: "This is fantastic news for Montrose and further endorses the long-term sustainable development work we are doing across Angus through our Mercury Programme.
"This exciting opportunity brings major benefits to Montrose, creating a green economic boost to the region whilst taking us one step further to enhancing the role Angus plays in renewable energy, food production, hospitality and retail sectors.
"We look forward to working together with Crown Estate Scotland and its partners to help deliver a multi-million-pound clean growth enterprise hub in Montrose."
---
---
Crown Estate Scotland's built development manager, Jamie Macfarlane, said: "ZeroFour will be developed to include industrial, warehousing, offices and start-up units as well as space for higher technology partners, and the supporting services for those travelling to or working and training there.
"Ensuring that the hub is environmentally sound, with innovative energy efficient systems and high-quality infrastructure, will be a key priority during design. We are also in talks with a local college about a partnership which will support people to learn new skills."
UK Government Minister, Iain Stewart said: "The ZeroFour site will play a major part in building Angus' new green economy, bringing jobs, businesses and investment to the region.
"The UK Government's £26.5 million Angus fund is helping local partners to achieve this as part of our £1.7 billion support for regional projects that are levelling up communities across Scotland."
---
---
Historically, the ZeroFour site was the first operational RAF training airfield in the UK, taking its name from the original runway call sign '04 22'. The site has planning permission in principle for a mixed-use business park including, industrial units, offices, and warehousing.
As part of the Memorandum of Understanding, Crown Estate Scotland and Angus Council are exploring adding further planning classes for food and retail services to support the ZeroFour hub, a drone port and a hotel with conference facilities.
---