Demolition begins to make way for 30 new council homes in Airdrie
Housing regeneration plans are well underway in Airdrie with demolition work now taking place at the site of former council housing at Northburn Place in Rawyards.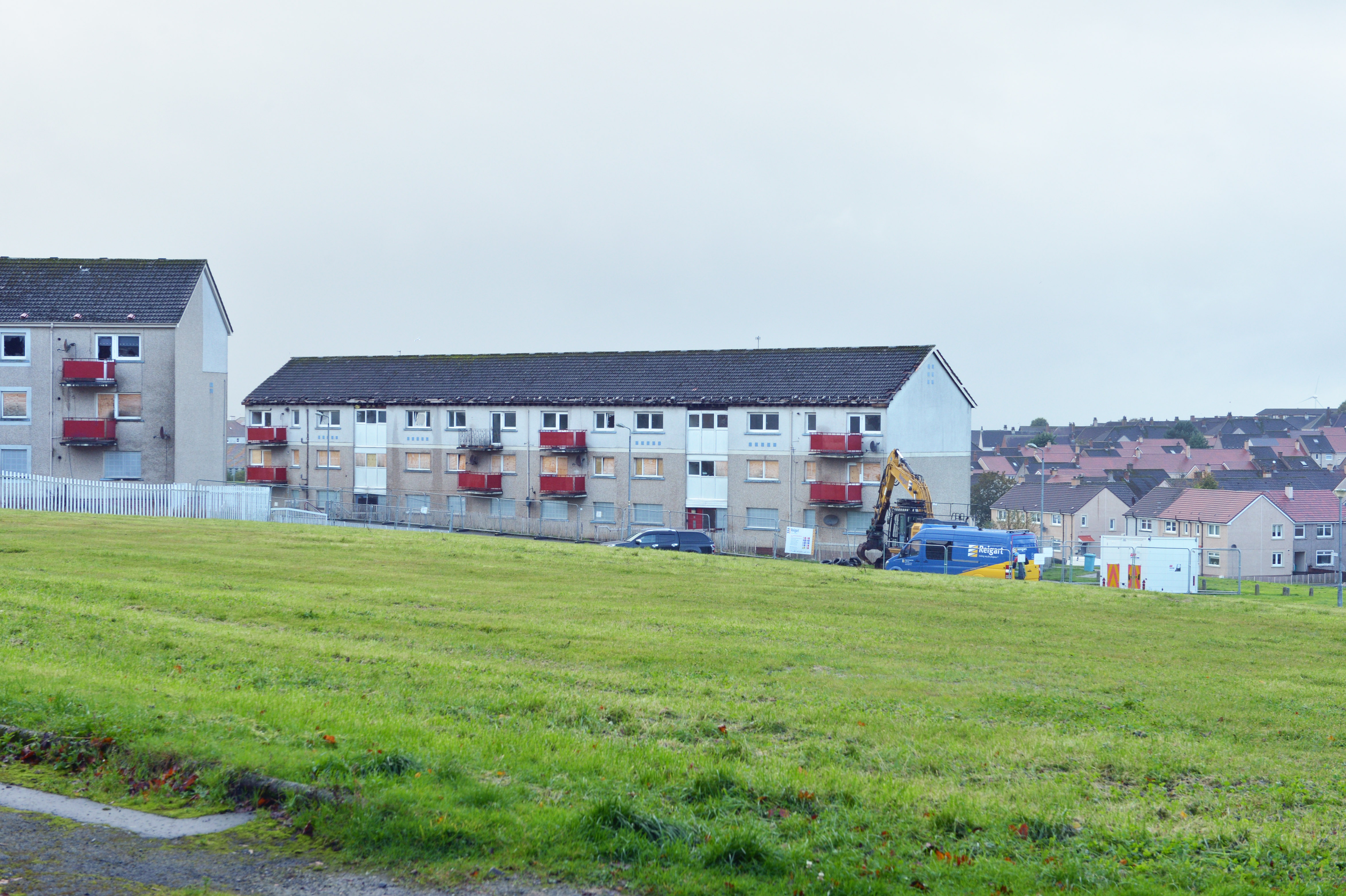 The 27 low-rise homes will be replaced by 30 new homes on the existing site. This is the first stage of major redevelopment plans in the area.
Site clearance will begin early next year at neighbouring Holehills, with the demolition of three multi-story blocks which will be replaced by 150 new modern homes.
---
---
In 2017, North Lanarkshire Council announced a major change in housing policy in consultation with local people. Plans were agreed to demolish a number of tower blocks and low-rise blocks and replace them with modern homes fit for the future.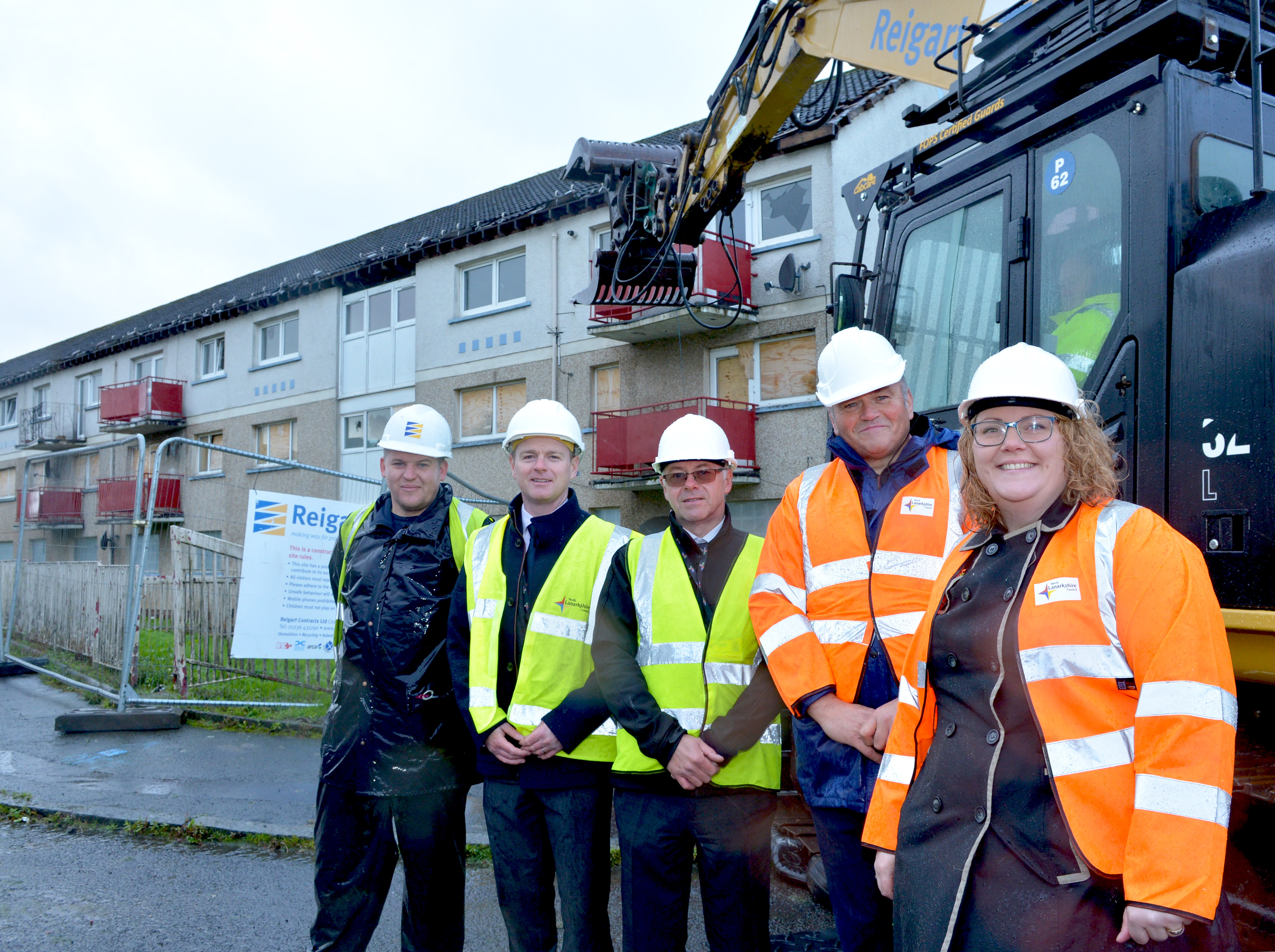 Heather Brannan-McVey, convener of communities and housing, said: "We have committed to an ambitious new build housing programme, which will provide 5,000 new council homes for rent by 2035, with more than 700 homes already completed across local towns.
"Airdrie is at the heart of these plans, with the town being the site of the first stage of demolitions. The clearance of these properties paves the way for the construction of new homes for our tenants to enjoy and will provide a significant boost to employment and construction in North Lanarkshire."
---
---
Stephen Llewellyn, head of housing solutions, added: "The first phase of our towers programme involves over 1,700 properties and over 95% of people living in the first phase earmarked for demolition have now identified their future housing needs and options.
"The first phase includes 15 tower blocks and a number of low-rise blocks. Significant progress in reducing the number of tenancies in these blocks has already been made as our plans for providing quality modern homes that meet the needs of local people now and in the future gathers momentum."
Coatbridge based Reigart Construction are responsible for the demolition works at Northburn Place on behalf of the council.
---