Details revealed for latest regeneration of Glasgow's waterfront
The multi-million-pound development of land derelict for almost 20 years will see another major step forward in the regeneration of Glasgow's waterfront.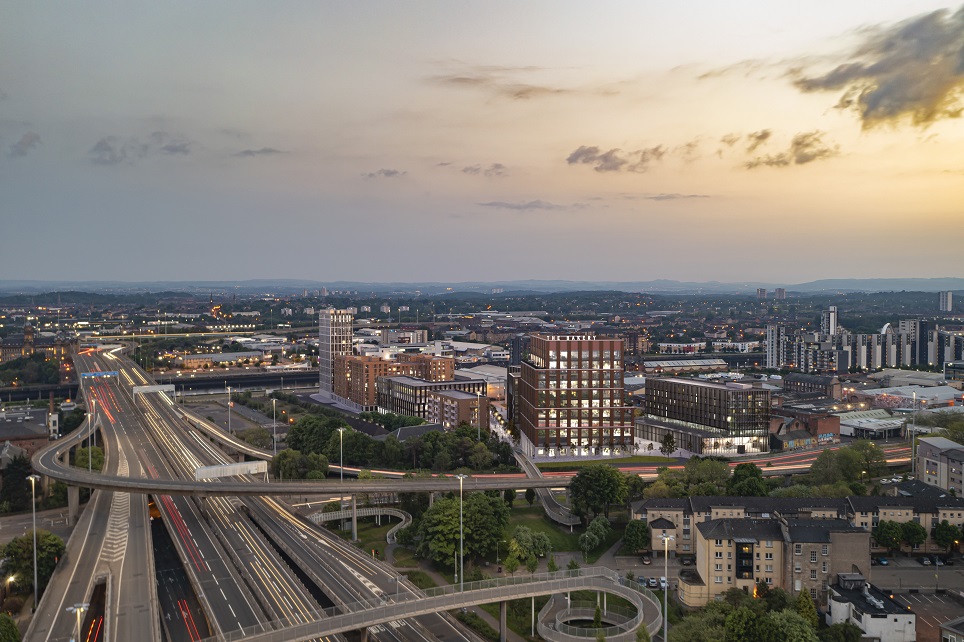 A series of new developments at an eight-acre site at Central Quay is expected to strengthen links between the up-and-coming Finnieston district and Glasgow city centre. Property developer, PLATFORM, has broken ground on its £100 million residential development for 498 apartments designed by Glasgow architects Keppie.
Once completed, the development will offer a mix of high-quality studio, one, two and three-bedroom apartments for rent, spread across four blocks ranging from six to twenty storeys in height. Like previous PLATFORM projects, rents will be priced to be affordable to more than 50% of workers locally.
---
---
The office building already on site, 2 Central Quay, has recently secured a letting to a film production company, comprising of 30,000 sq ft with land for storage and production. There are also ambitious plans for the four acres of land to the north, facing on to the Clydeside Expressway, for a new office and hotel development and extensive landscaping, including a public realm and pedestrian access.
Paul Broad, Avison Young director and head of business space, said: "This will be truly transformational and 'place making' regeneration at its best. It will not only advance the office and hotel development opportunities at Central Quay but enhance the opportunities for all the other developers and landowners in this waterfront location, who over the last 10 to 15 years have been looking for a catalyst to start their own mixed-use developments.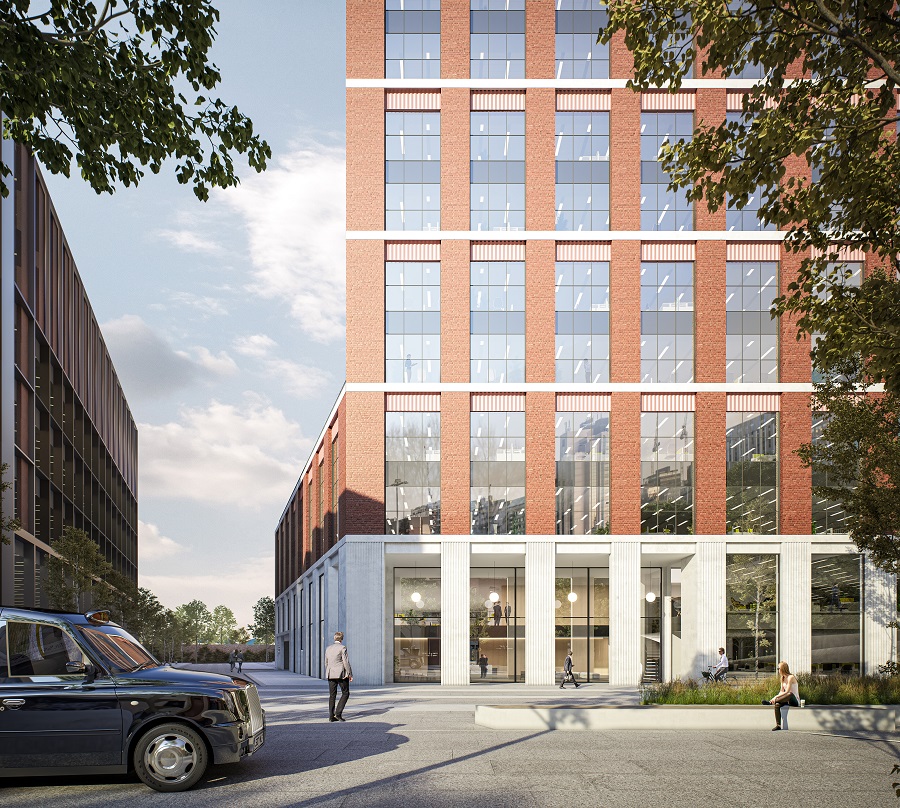 "Glasgow's waterfront is its biggest asset, and it genuinely feels like we have turned a corner connecting the Finnieston district to Glasgow city centre.
---
---
"With the onset of the 'Green Agenda' many investors and property developers are looking inwards at what they can do and are trying to consider how they could be more sustainable and reduce their carbon footprint. When delivering new property development initiatives recycling redundant brownfield sites is an excellent way to be more sustainable by reducing the need to encroach into Greenbelt areas."
Supported by property advisors Avison Young and CBRE, with Keppie architects, site owner Harbert Management Corporation, represented by asset managers XLB Property, expects the project redesign and master planning exercise to see around 200,000 sq ft of office space and a hotel with around 180 beds.
The development site is well connected to cycle lanes, including the official national cycling route, and for staff to walk from the city centre and Anderson Station to support green travel. Social engagement is also a key part of sustainable development while fostering community links is paramount in upskilling workforces and supporting creative industries. Not only will the ongoing and proposed developments provide jobs in construction, professional services and the wider service industries, but local communities are also expected to benefit.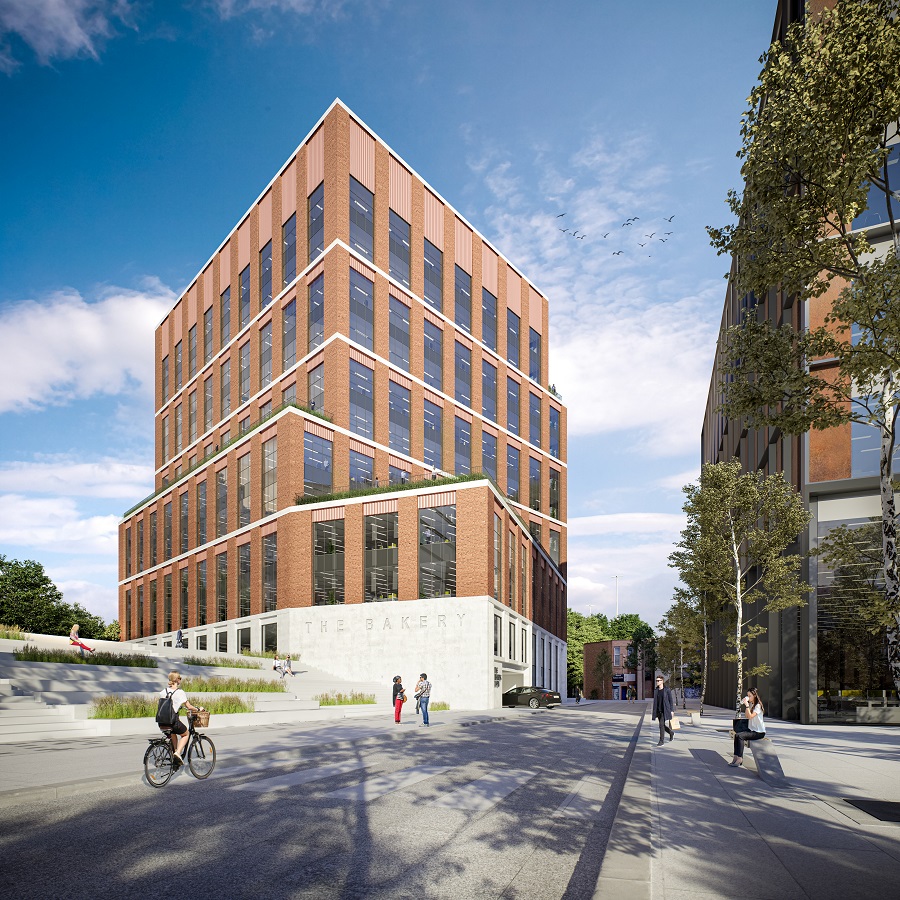 ---
---
CBRE, currently property managing agents at Central Quay, is working in close collaboration with 'Colourways Glasgow' to bring artists specialising in street art and graffiti to the site to create rolling productions on the hoardings bounding 2 Central Quay.
Alistair Urquhart, director at CBRE, said: "The new letting of 30,000 sq ft at the 2 Central Quay office will create more footfall and a bit of a buzz on site, as PLATFORM progresses its public realm plans to improve the immediate environment for staff and make it a truly safe and attractive place to be.
"The masterplan for a new office development and hotel is hopefully ready to take advantage of the increasing occupational demand we expect to see as we emerge from Covid, as industries re-open and we gradually return to offices in Scotland. The nature of the office design is such that we can adapt quickly to emerging technologies in sustainability and Net Zero Carbon."
---