Dundee rejects plans for second phase of homes at golf course
Plans 150 new homes on land at Ballumbie Castle Golf Course in Dundee have failed to gain the approval of councillors.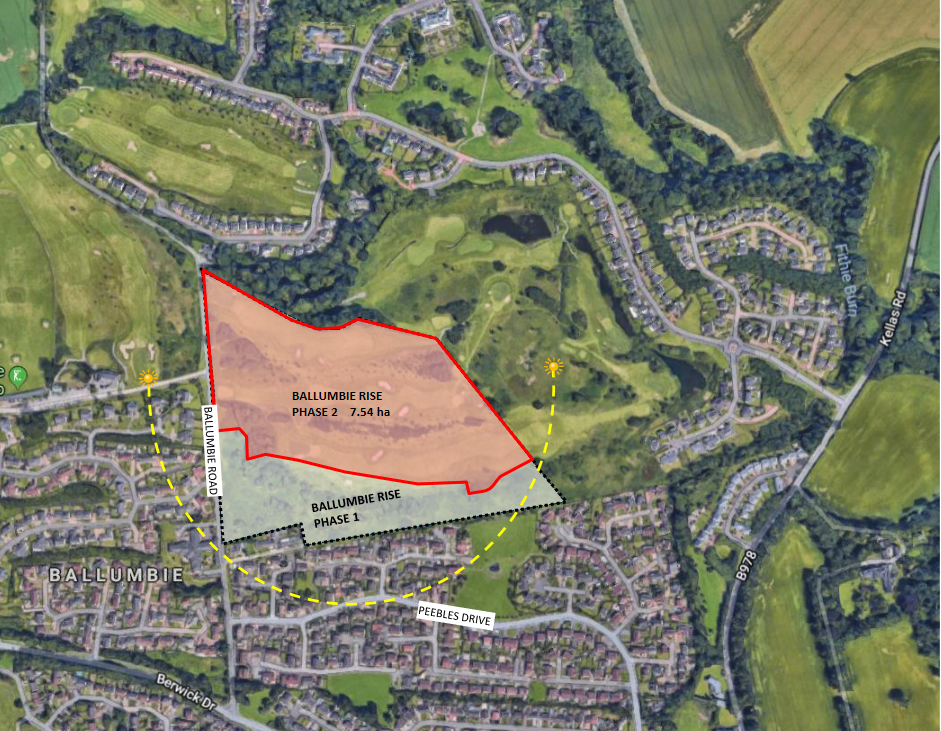 Stewart Milne Homes had planned to deliver a second phase of development in the area, which would have offered a mix of semi-detached and detached two-storey homes, with either three, four or five bedrooms on land to the east of Ballumbie Road, near Ballumbie Castle.
An earlier phase of 76 homes to the south is already under construction.
---
---
Planners had recommended approval of the development ahead of the planning committee on Monday, stating that the homes "have been designed to address open space and streets providing natural safety and inclusive places".
However, almost 50 objections were submitted against the application, raising concerns over school and NHS capacity, as well as a loss of green space and over-development.
Dundee Civic Trust also raised concerns during the consultation, saying that the new houses would reduce open, green space and that there were no plans for public art.
Committee convenor Councillor Will Dawson put the application forward for approval, however, Bailie Willie Sawers proposed an amendment to reject the application.
---
---
He said: "It would result in overdevelopment that would likely lead to traffic congestion in the local area, with a detrimental effect on the capacity and safe functioning of the existing road network."
The plans were rejected in a vote of 17 to five.
---