East Ayrshire Council agrees £182m housing investment
At a special meeting of East Ayrshire Council cabinet, an investment of £182.7 million in the area's housing was agreed upon, which will help ensure that local communities have access to a range of good quality affordable homes.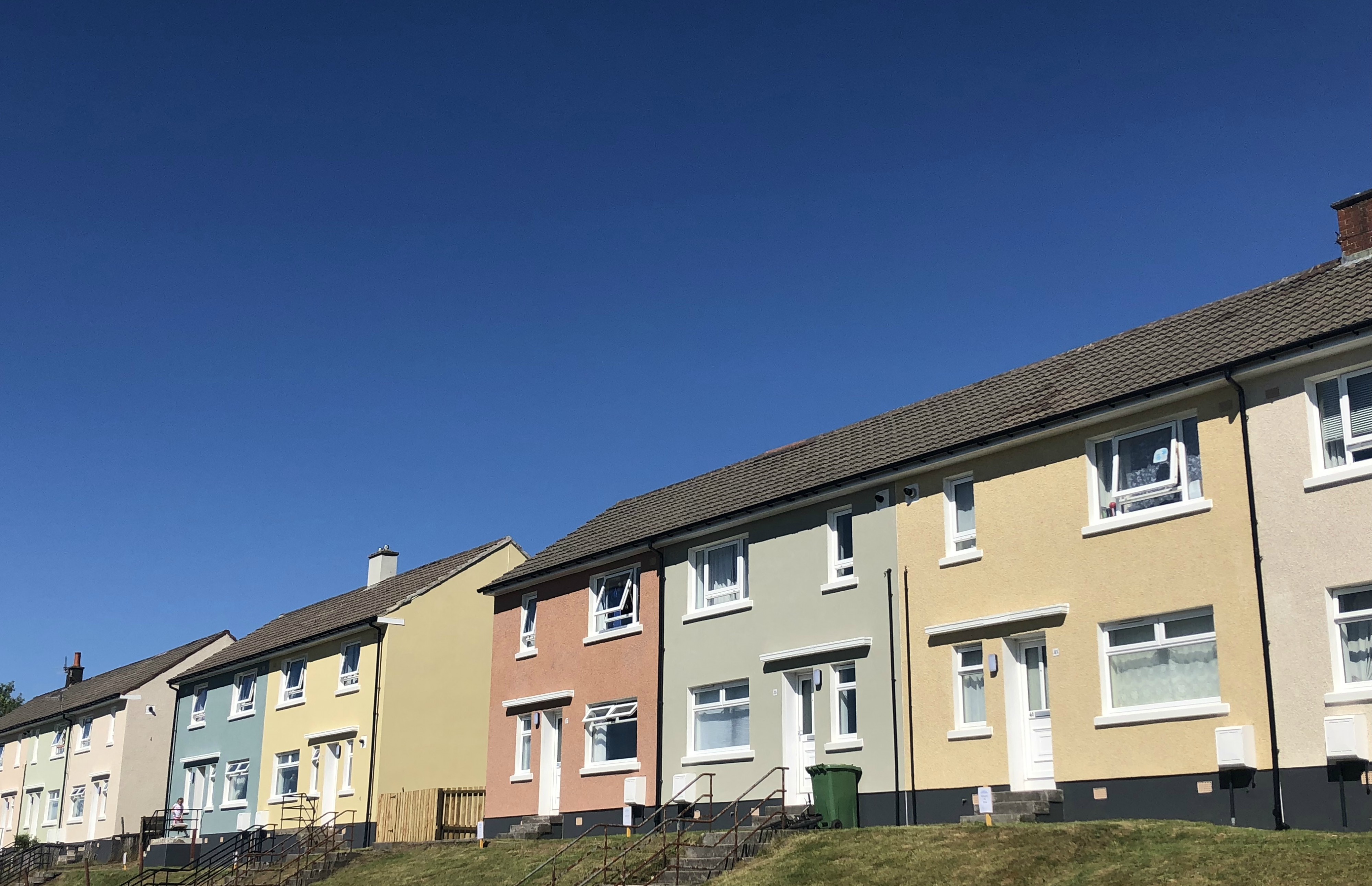 The council's multi-million-pound investment has already seen areas across East Ayrshire transformed by the delivery of attractive new affordable council homes, including the new development at Fraser Walk, New Farm Loch, Kilmarnock and an award-winning assisted living development in Hurlford.
Work is currently underway on a number of new sites including Witch Road in Kilmarnock, where 43 bungalows are being built for older ambulant disabled residents. At Mill O'Shield Road and Hannahston Avenue in Drongan, 14 new council homes of various types and sizes are being built and a smaller-scale eight-unit assisted living development is being built at Quarry Knowe in Auchinleck.
---
---
In addition, Registered Social Landlord (RSL) partners have started new developments in Crosshouse, Mauchline and Kilmaurs that will see 60 properties being built across the three sites.
Councillor Douglas Reid, leader of the council, said: "Communities are being regenerated across East Ayrshire thanks to the council's investment in new homes and improving existing homes. I have visited every development and spoken to local people and our tenants in each area. These homes are not only transforming communities, they are transforming lives. By engaging with our local communities and working closely with the East Ayrshire Federation of Tenants and Residents, we are focused on future proofing our communities, not just our buildings and ensuring that local needs are met.
"To help tackle the climate emergency, our developer CCG (Scotland) Ltd, uses off-site manufacturing methods that help to make the council's new homes warmer and heating more efficient while creating jobs and training opportunities for local people. The council is also hoping to build its first net zero housing development at Bellevue Gardens in Kilmarnock, which is subject to community consultations and securing all permissions required.
"A safe, secure and warm home is the important thing that we can provide for our communities, which is why we have put so much focus on our house-building programme."
---
---
The Strategic Housing Investment Plan (SHIP) 2022 – 2027, was approved at the special meeting of the cabinet and anticipates an affordable housing supply programme investment of £89.1m, including carry-forward spend, for projects that could deliver up to 1087 affordable homes for the council and RSL partners in communities throughout East Ayrshire.
The new homes are being developed with grant investment funding from the Scottish Government and are part of their target to deliver 110,000 affordable homes by 2032.
Working with the council's strategic partners, including RSLs, the Scottish Government and CCG (Scotland) Ltd, the new build affordable housing supply programme will help to increase the supply of housing designed to meet particular needs.
As part of the SHIP proposals, the housing team, along with other council services and external partners, is working closely with colleagues from the Health and Social Care Partnership to ensure that the assisted living housing model, continues to meet the current and future needs of our residents.
---
---
In addition to building new homes, the Housing Investment Programme (HIP) has, despite the challenges of the pandemic, seen in the region of £74m invested in our housing stock over the past five years.
This means that over 4000 homes have been installed with new energy efficient heating systems; over 2100 homes have received new kitchens, bathrooms and electrical upgrades and over 3200 homes have benefitted from new external render, insulation and external envelope enhancements, work that has transformed communities across East Ayrshire.
Over the next five years, a further £93.6m will be invested in our existing homes and energy efficiency will be at the heart of the improvement works being delivered by the Housing Asset Services team.
A total of £40m will be invested in the next phase of the external envelope enhancement programme, which includes insulation works, external rendering and re-roofing and this programme will be transformational for homes and communities. £4.3m will be invested in new energy efficient windows and doors along with £13.2m of investment in new Grade "A" energy efficient heating systems. 3000 homes will also benefit from new kitchens, bathrooms and electrical upgrades.
---
---
Councillor Jacqui Todd, cabinet member for housing, welfare and poverty, added: "The Housing Asset Management Framework and Housing Investment Programme for 2022 – 2027 is great news for our tenants and communities. It will ensure that the housing stock being retained is performing well and meets the needs and aspirations of the people we serve.
"It does need to be set in context though. The pandemic has had a significant impact on our work and the previous improvement programmes. Our employees have worked very hard, in difficult circumstances, on the front line throughout the pandemic and are to be commended for keeping our tenants safe and secure in their homes. The pandemic also means that the supply of materials remains a significant issue, in terms of cost and availability. This may still affect our plans in the coming year.
"Another important development nationally is the Scottish Government's Housing to 2040 strategy, published in March this year. A key part of this plan is delivering zero emissions homes with nearly all heating systems with direct emissions virtually eliminated by 2045. This is something that we will be working towards as a Council and the new Housing Standard, which we expect will be published in draft in 2023, will help to inform future investment locally.
"For now, it is essential that we have the right housing stock in the right communities and that our resources are carefully targeted. The East Ayrshire Strategic Housing Investment Plan (SHIP) is informed by the Housing Asset Management Framework to ensure that new affordable homes are built in suitable locations and that our developments contain homes that meet Housing for Varying needs. We consult with the East Ayrshire Federation of Tenants and Residents and our local communities, which ensures that their voices are not only heard but are at the centre of every conversation as we continue to improve and deliver new homes for East Ayrshire's residents."
---