Eco Group appoints Gary Robertson as growth opportunity strategist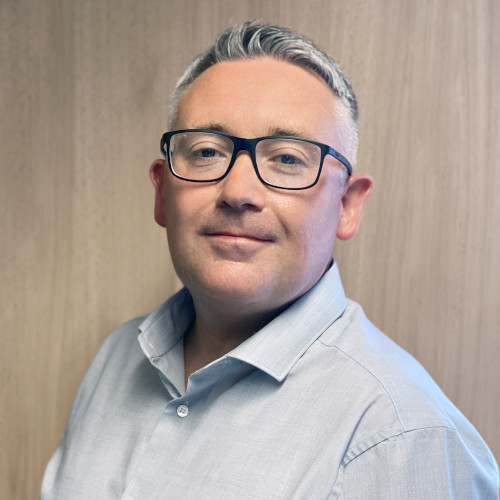 Scottish solutions business Eco Group has appointed Gary Robertson to the newly-created role of growth opportunity strategist.
Mr Robertson will work across Eco's group of companies to build on the firm's success and identify opportunities for growth.
He joins Eco, which is based in Annan, Dumfries and Galloway, from the Scottish Council for Development and Industry (SCDI) where he was South of Scotland manager.
---
---
He will use his experience working with the public and private sectors to build and develop relationships and explore partnership and funding opportunities, as well as supporting Eco's managing director Eddie Black and the rest of the senior management team.
Mr Robertson said: "Eco is one of the most dynamic, agile and diverse businesses in the region, and I'm looking forward to helping develop its ambition to make a significant contribution to the local economy, its communities and beyond.
"Eco has demonstrated its capacity for change and innovation over the past 18 months by investing in new businesses and expanding into new sectors during the pandemic, while still delivering on its established businesses.
"That ethos of looking forward, creating opportunities and building aspirations for people is shared by the whole Eco team."
---
---
Over the past 18 months, the company has built a new state-of-the-art HQ in Annan (due to open later this summer), launched a new industrial solutions business, acquired an IT business, launched a range of innovative new solutions and products, and recruited several new members to its 80-strong team.
Mr Black said: "We're delighted to welcome Gary to the Eco team and are thrilled to have a strategist of his calibre and experience on board to help shape Eco's ongoing success.
"Gary's appointment is another pragmatic way Eco is looking to drive growth and do things differently to ensure our ambitions are realised."
During his two years with SCDI, Gary engaged with a range of organisations across public, private, education and the third sector to support economic growth in the South of Scotland region.
---
---
Before joining SCDI, Gary spent much of his career in business development and leadership roles within the comms/IT sector.
---