Euan Clark becomes new Scottish Building Federation president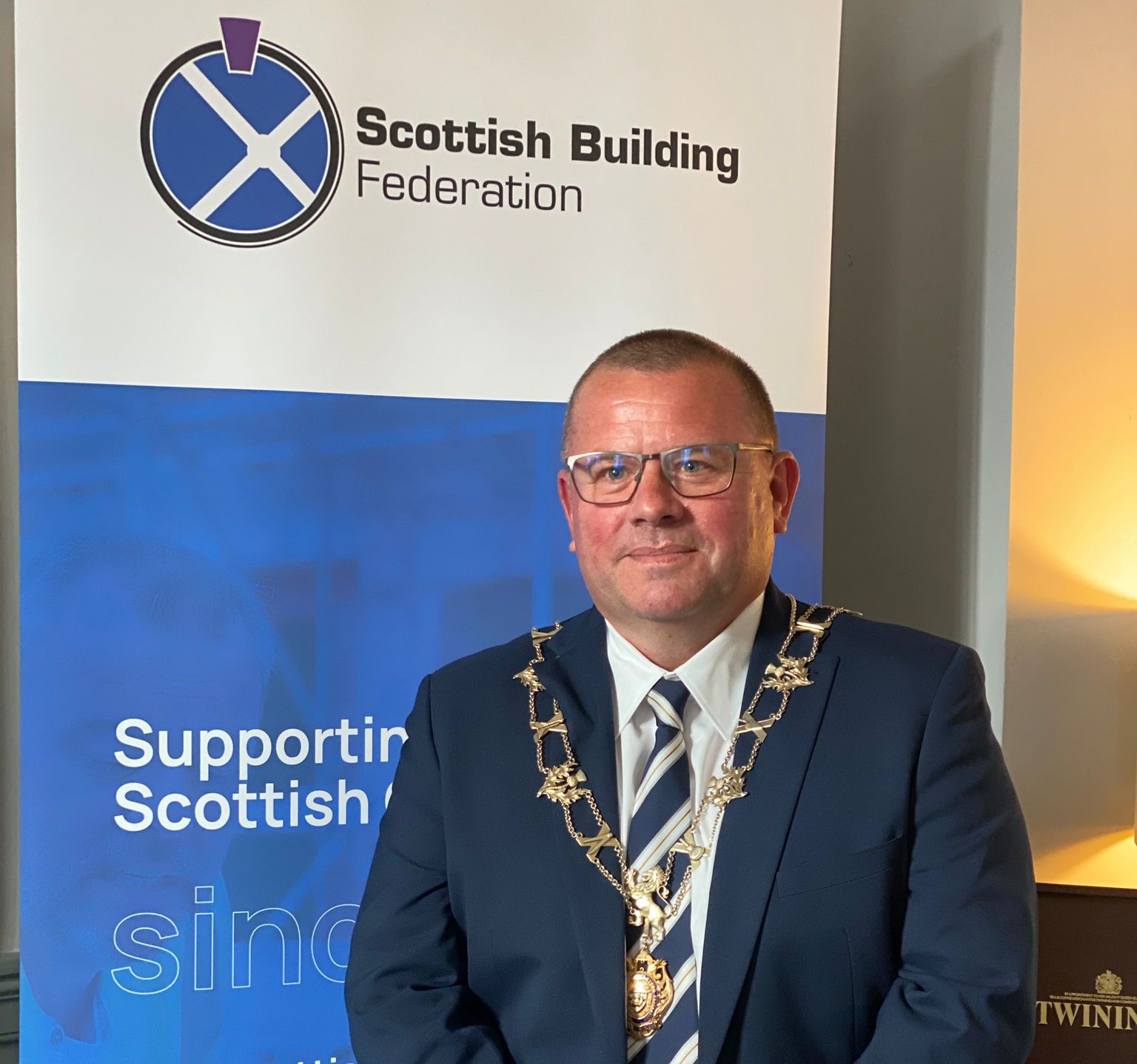 The Scottish Building Federation (SBF) has announced Euan Clark as its new president.
The commercial director of Ashleigh (Scotland) Limited, based in Prestwick, replaces the outgoing president Greig MacLeod of MacLeod Construction in Lochgilphead, who has held the post since 2021.
Mr Clark started off as an apprentice QS with Barr Construction in 1990, before gaining his BSc (Hons) in quantity surveying and working for several companies including Dawn Construction and Melville Dundas before joining Ashleigh (Scotland) Limited in 2004.
---
---
Ashleigh (Scotland) Limited was established in 2001 as a main contractor, covering a diverse range of sectors, mainly operating within the South West and Central Scotland. The company maintains a positive and proactive approach delivering continuity and stability over the years, achieved with a focus on quality workmanship and investment in skills and training.
Euan Clark was previously a board director of SBF and sat on the Contractors Legal Group under the Joint Contracts Tribunal (JCT).
Commenting on the appointment, Vaughan Hart, managing director of SBF, said: "I am delighted to welcome Euan Clark as the new President of the Scottish Building Federation. I have worked with Euan for many years and know the knowledge, skills and experience he will bring to the role.
"I also want to thank Greig MacLeod for his services as SBF President. His assistance and guidance was invaluable in steering the organisation through the latter stages of the Covid pandemic, representing the building and construction sector through different economic and policy challenges."
---
---
Euan Clark said: "I have been an active member of the SBF for over a decade and know the critical role the organisation plays in representing its members, who form one of the most important parts of the Scottish business sector.
"Although these are challenging and uncertain times, I will make sure that SBF will continue to support its members, representing their interests in critical issues such as skills, apprenticeships and green jobs. With the resilience, innovation and determination SBF members have shown, I know we can work together to overcome difficulties and look to the future with optimism."
---