Family-run waste management specialist WRC Recycling celebrates silver anniversary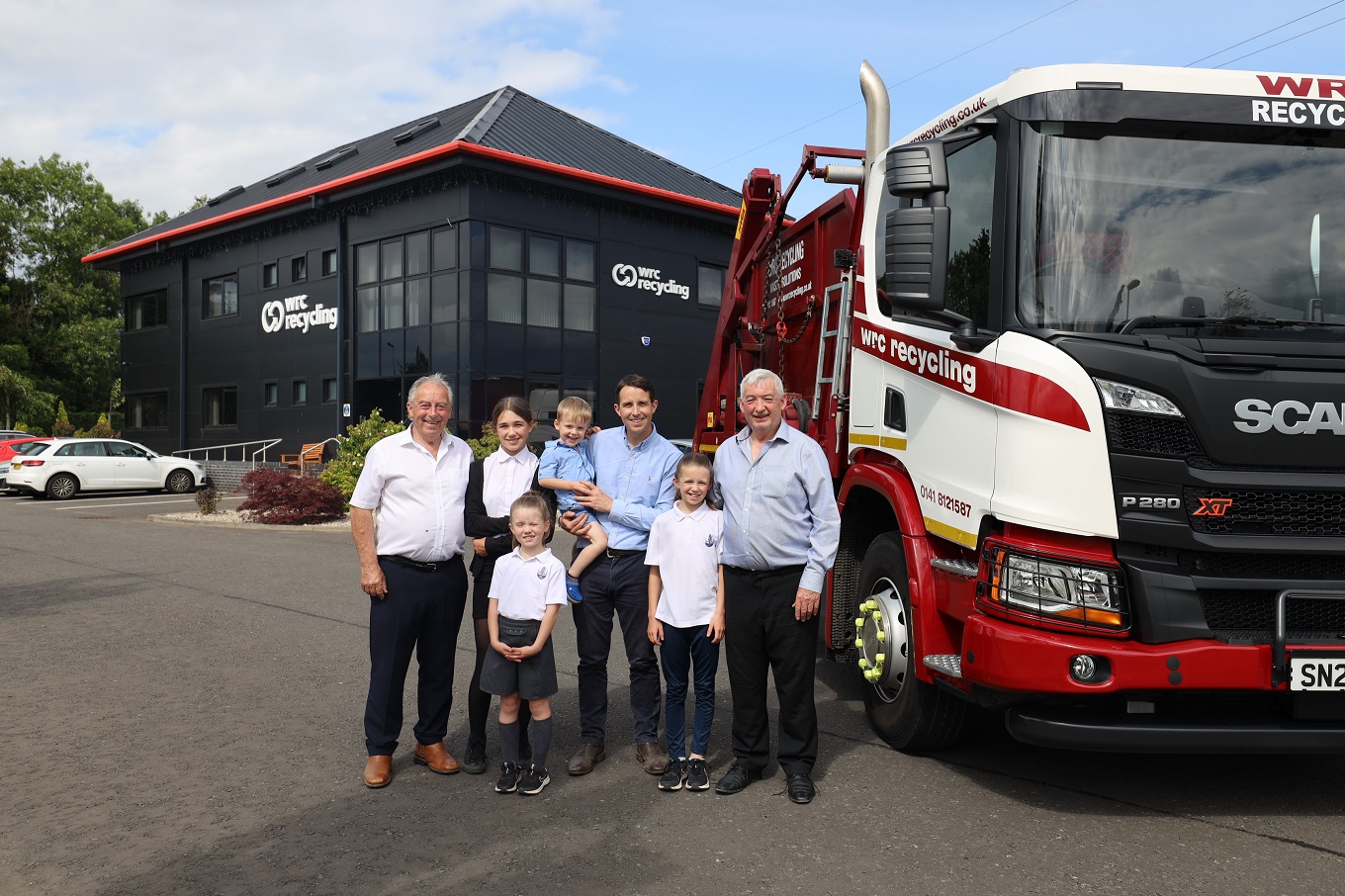 The year was 1998 when the Capper family first entered the recycling landscape after an opportunity arose that was too good to miss.
"My mum used to have workers coming to stay at the B&B and there was a group that came from England who were running a small recycling business," recalls Robert Capper, the company's managing director. "They ended up staying with us for several months to avoid commuting and eventually they approached my dad and me to see if we'd be interested in taking the business on."
They were: the Capper family got into waste management and WRC Recycling was born.
---
---
Now – over two decades on – the staff at WRC Recycling prepares to celebrate its 25th year anniversary and attributes its passion for investment, innovation, and sustainability as the fundamentals of the business' endless prosperity over the years.
Initially, the business continued doing what it had done prior to the Capper's purchase, recycling the plastic that was used to protect computers in the manufacturing process, turning it from bulky into manageable waste ready to be recycled. A few years later it diversified into mainstream recycling, moving from premises in Linwood to a larger Johnstone site and started to granulate plastics.
"Our timing was great with the business. In 1998 things were just starting to happen with recycling but coming into the 2000s it was something people really wanted to see happen."
Fast forward to 2023 and recycling is not just something people want to factor into their lives - it's a business imperative too. Having moved to an even larger site at Inchinnan and diversified into skip hire in 2017, WRC is now helping businesses in the construction sector meet their obligations thanks to state-of-the-art waste management facilities it brought on-site last year.
---
---
"Since our inception, we have always placed a huge emphasis on sustainability and our reporting capabilities to ensure we are providing our construction clients with high-quality data that they can feedback to the rest of their supply chain," says commodities and operations director, Colin Blakely. "We want to form green partnerships with some of Scotland's leading main contractors and support them with their journey to net zero and zero waste" he continues.
"When we bought this site in 2017 people thought we were crazy - they thought it was too big - but we had a plan and knew we would grow into other fields," says Robert. "Skip hire made sense. When we started that part of the business we didn't have any machinery for handling the materials, but we built the business up and put in our own plant last year. We wanted to be self-sufficient on this site. We spent months researching MRF suppliers and knew we wanted the most durable and efficient on the marketplace, but after researching 14 different plants we came to an agreement on a C&D MRF designed and installed by leading plant supplier, Kiverco."
Installing the plant and purpose-built building was a £4 million investment, but it has transformed what the company is able to offer in the waste management space, with all construction materials being dealt with on-site and nothing reaching landfill.
"When we put it through the plant it gets separated out into wood, brick, metals - we want to ensure that we take all valuable resources out," Robert explains. "When a construction skip comes in here, we're looking to recycle 99 per cent of what's in it. All the remaining plant residue is sent to various waste-to-energy outlets. Companies want to know where their waste ends up. It used to be that as long as it went out the gate, they didn't have anything more to do with it, but it's not like that anymore. Companies want to know where it's ending up and how it's being recycled. We're looking to support construction companies with their waste-management needs, and that's what this plant allows us to do better."
---
---
Despite the growth of the business, Robert and his team have worked hard to maintain the family-firm feel. It is this, he says, that enables WRC to give all clients the personalised service the business has become known for.
"We have a nice factory environment - it's not like your typical waste management facility," he says. "But, more than that, it's a family business and everyone mucks in to make sure customer requests are fulfilled".
Looking ahead, the road to growth for WRC Recycling is limitless and a credit to the drive of the Capper family and its workforce. Replicating its state-of-the-art facility in another geographical location or welcoming promising acquisitions are just few of the strategies the business hopes to embark on in the coming years and with its team of forward-thinking individuals, the business landscape can expect perpetual growth for one of Scotland's leading family-run firms.
---