First Minister kicks off Scottish Apprenticeship Week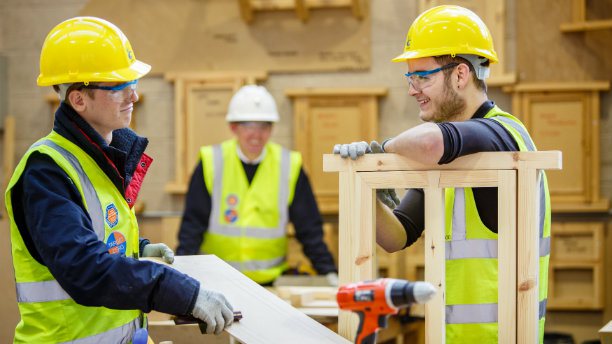 First Minister Nicola Sturgeon officially opened a new training college in Glasgow today to mark the beginning of Scottish Apprenticeship Week.
City Building's new state-of-the-art training college in Springburn will house up to 250 apprentices across a range of disciplines, providing hands-on training opportunities in plumbing, furniture making, decorating and joinery.
The building's solar panels will power the entire building with air-source heat pumps providing low-cost, environmentally-friendly heat.
---
---
Touring the facility, the First Minister met young people who shared their positive experiences of their apprenticeships and heard of the work being carried out through the college, which was constructed entirely by staff and apprentices.
The First Minister said: "People from all backgrounds and abilities can use apprenticeships to gain skills that will support them not only in work, but throughout their life. At the end of last year, there were almost 40,000 Modern Apprentices training in Scotland.
"The Scottish Government recognises the role apprenticeships play in unlocking potential for the benefit of Scotland's economy. Growing our workforce is crucial, which is why we must continue our work to increase opportunities for young people by providing them with quality work-based training.
"Apprenticeships also support economic renewal and key priorities, including our Net Zero ambitions. A skilled workforce is vital to our economic growth and we want as many businesses as possible to benefit - I would encourage all employers to find out more about the opportunities available to them."
---
---
Chair of Skills Development Scotland, Frank Mitchell, said: "Designed by industry, for industry, apprenticeships not only help the economy but also create sustainable jobs across all parts of Scotland. These opportunities have been taken by individuals from across society, including many young people traditionally with restricted opportunities to progress who have gone onto flourish in the workplace.
"These are real jobs backed by employers who contribute £10 for every £1 spent by government, and at the same time apprentices contribute by paying their taxes.
"Creating a diverse and inclusive workforce through work-based learning is benefiting employers as apprentices enable them to adapt and sustain their business."
---