Fleming Buildings wins £6m Renfrewshire early years bid
Fleming Buildings has been appointed by Renfrewshire Council to undertake the design and build of four early learning and childcare centres.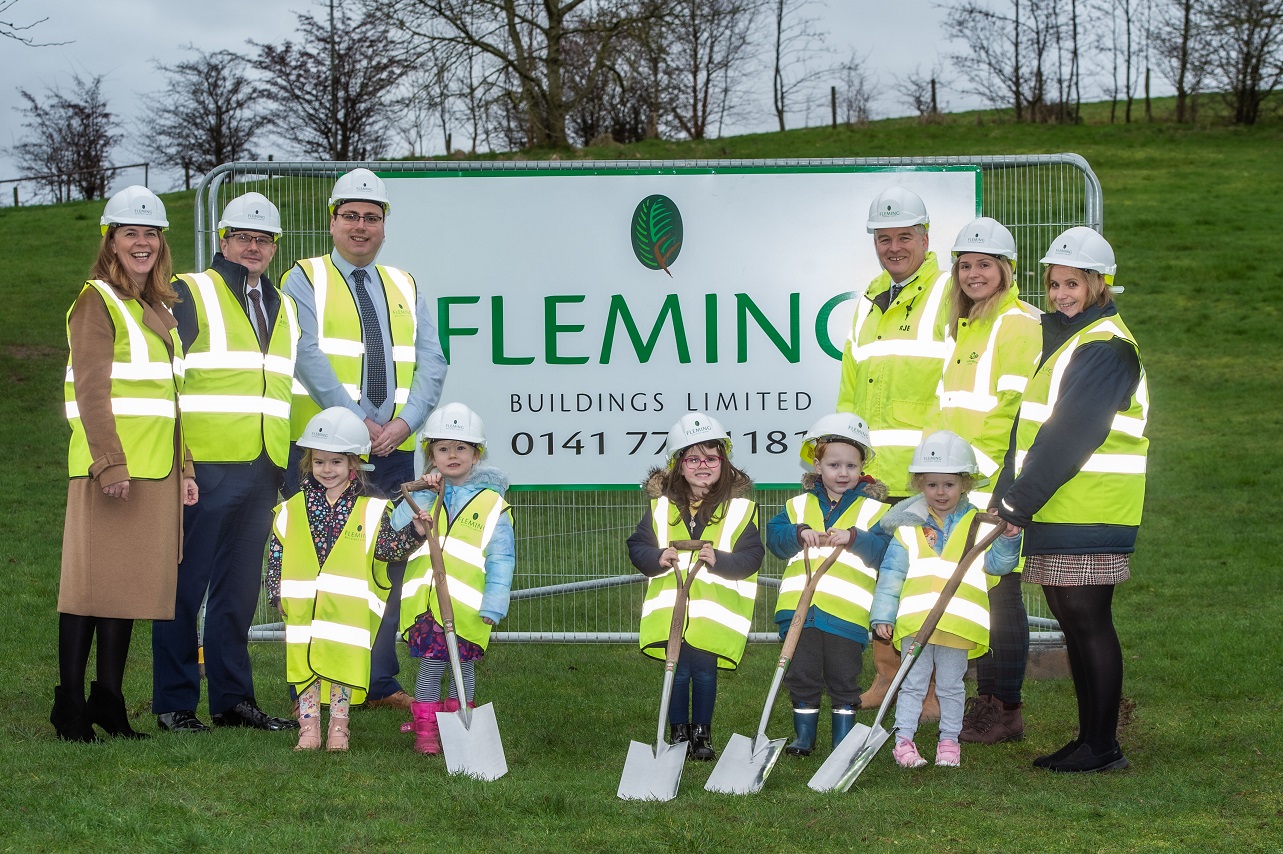 The company will continue to work with the local authority to enhance its early learning resources with its appointment to construct four new build early learning and childcare centres within the region.
The four centres will provide modern learning environments for 196 children located in Dargavel, Kirklandneuk, Lochfield and Houston.
---
---
Fleming Buildings is currently on-site with a separate early years build in Spateston which is due for completion in April 2020.
Renfrewshire Council property services and early years team undertook extensive design development of the project to RIBA Plan of Work Stage 3 to develop an exemplar model for use across the four builds.
Fleming Buildings will complete the technical and detailed design of the project in close collaboration with all project stakeholders.
The £6 million investment by Renfrewshire Council supports the national initiative which sees the near doubling of the entitlement to early learning and childcare places from 600 hours to 1140 hours per year from August 2020.
---
---
Ronnie Burrows, director at Fleming Buildings, said: "These projects build on our excellent reputation within the education sector and we are delighted to continue our relationship with our retained client. We feel this is an endorsement of our collaborative approach and focus on quality as we continue to grow our strong relationship with Renfrewshire Council.
"We will utilise all our strengths in the delivery of this project. As design & build partner, we will deliver this expansion through high quality, well-considered new build projects, working with our Timber Engineering division, our own directly employed operatives alongside our robust supply chain to achieve successful outcomes."
Education and children's services convener for Renfrewshire Council, Councillor Jim Paterson, said: "Building these four new-build nurseries will help us provide young children with the best possible start in life by creating the best possible learning environment for them.
"We are committed to providing the best learning environments for young children and are driven to maintain quality across all early learning and childcare centres and classes. The building work will support this by creating bespoke centres and facilities that will help young children in Renfrewshire thrive for years to come."
---
---
The early learning centres have a fabric first approach with high levels of air tightness and U values 20% lower than standards require, in order to future proof these buildings.
A range of technology will be employed including solar photovoltaic panels and air source heat pumps to further reduce the carbon footprint of these buildings as well as reducing operational running costs.
The focus of the new buildings will be teaching children skills for life through indoor and outdoor structured play. The outdoor play is a key aspect of these builds with interactive hard and soft landscaping including adventure mountains and covered external learning spaces. Technology has been embraced internally including installation of Promethean interactive display boards.
To support the wider aims of Renfrewshire Council, Fleming Buildings will work with existing third sector partners to deliver significant benefits to the wider communities, including employment and engagement with local schools to ensure the benefit of these projects are felt throughout the area.
---