Galashiels tapestry visitor attraction's opening date put back
The opening of a visitors centre in Galashiels which tells the story of Scotland through one of the world's largest tapestries has been put back.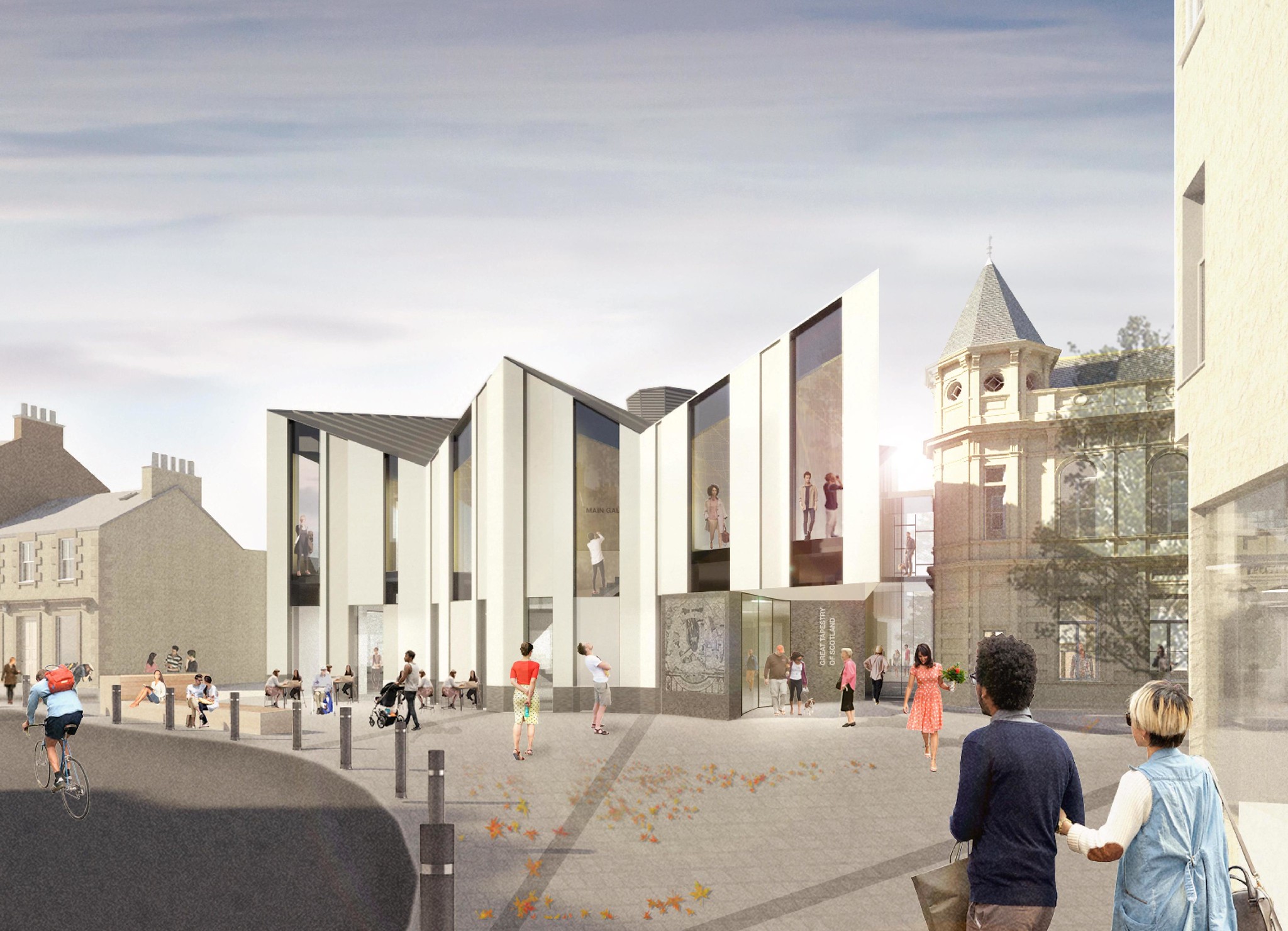 Scottish Borders Council said that the Great Tapestry of Scotland visitor attraction will open to the public in spring 2021 and not September 2020 as originally planned.
While the building works are expected to be completed on schedule, the decision has been made to wait until the following spring "in order to capitalise on the peak tourism season".
---
---
A report to the local authority's executive committee said the £6.7 million project remained on budget.
The council said the building which is seen as a catalyst for the wider regeneration of Galashiels.
Ogilvie Construction was appointed to build the facility on a previously derelict town centre site earlier this year.
The Stirling-based contractor is making good progress with the building, with installation of its steel structure nearing completion and colourful hoardings in place around the site which include tapestry welcome panel ideas from local schoolchildren.
---
---
Construction of the roof and external walls is due to follow in the coming months.
The new building which will house the tapestry has been designed by architectural practice Page\Park, while the adjacent former Post Office will be re-purposed to bring the B-listed building back into use. There will also be retail, café, educational and touring exhibition space, as well as an ongoing events and exhibitions programme.
Scottish Borders Council's executive member for business and economic development, Councillor Mark Rowley, said: "The Great Tapestry of Scotland will not only create a national destination visitor attraction and significant community facility in the Borders in 2021, it will also play a key role in the regeneration of Galashiels.
"With the Borders Railway on its doorstep, we also have the prospect of the Tapestry attracting thousands of visitors from Edinburgh to discover the wider Borders.
---
---
"The Council and Live Borders worked in partnership on the Jim Clark Motorsport Museum - which has already welcomed over 12,000 visitors since it opened this summer – and we will work together again to make sure the time between building completion and opening of the Tapestry is used to ensure the facility offers a first-class experience for local people and visitors."
Meanwhile, internationally experienced director, entrepreneur and expert marketer Sandy Maxwell-Forbes, has been named as the centre director.
Ms Maxwell-Forbes said: "The Great Tapestry of Scotland is a phenomenal achievement and this new visitor experience will celebrate the creative talents of the army of 1,000 stitchers, the story of Scotland and its people; it is a triumph of creativity, skill, community and passion.
"I'm incredibly positive about the exciting task ahead of me. This is not only an amazing opportunity for me, but for Live Borders, all project partners, for Galashiels and the Scottish Borders.
---
---
"I see my role as critical to ensuring we get this 100 per cent correct: I will be reaching out to community groups, local businesses, regional organisations, as well as the stitchers, to maximise opportunities for partnership and collaboration."
---