Glasgow architects win HUB competition for post-pandemic housing for young people
Glasgow-based practice O'DonnellBrown has won a competition to design post-pandemic housing that addresses the needs of young people.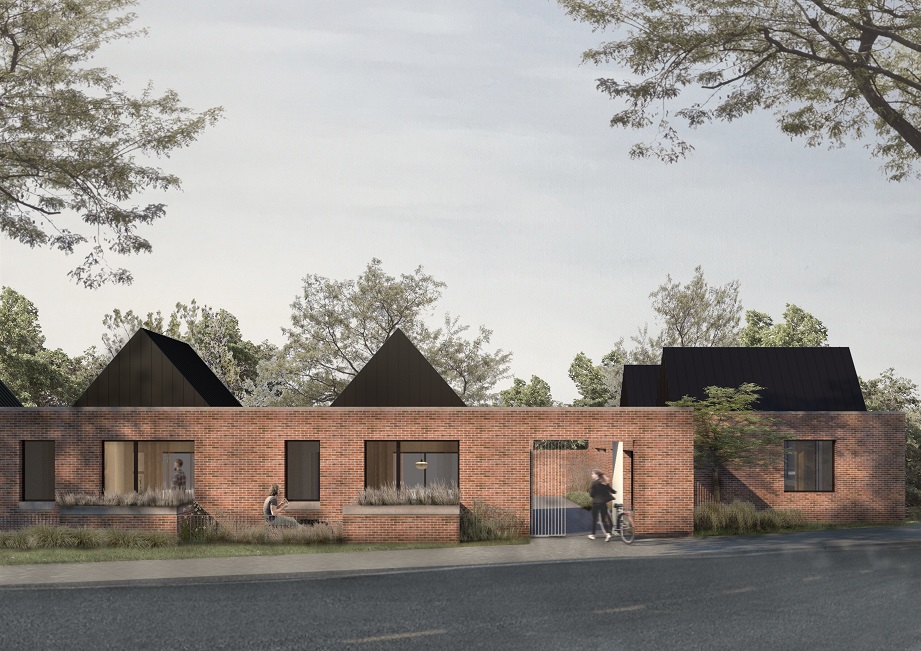 Seven architects were shortlisted to pitch ideas to a panel led by residential developer HUB with the winning practice invited to work with the company on a forthcoming project.
The competition attracted 52 submissions from practices across the UK. Socially distanced pitches were held at Hana, CBRE's new co-working space at 70 St Mary Axe in the City of London.
---
---
O'DonnellBrown director Jennifer O'Donnell was selected as the winner ahead of pitches from Al-Jawad Pike, Citizens Design Bureau, Hall McKnight, Kristofer Adelaide Architecture, Mole Architects and Morris+Company.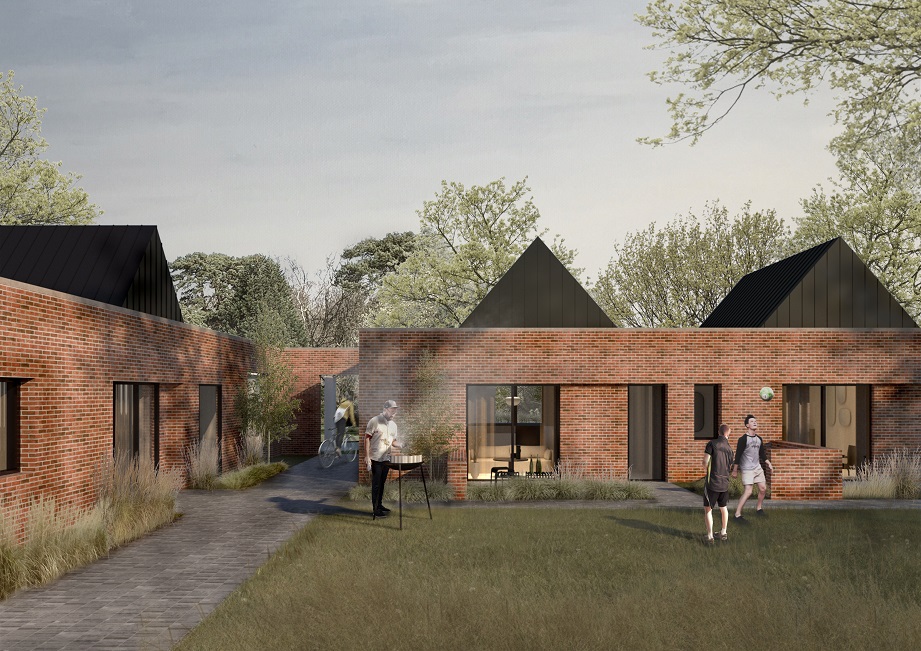 Her Gap Homes North Glasgow project for Barnardo's envisaged five single-storey homes arranged around shared outdoor space.
Jennifer said: "We have been working with Barnardo's to develop new housing solutions for young people leaving care. Gap Homes North Glasgow is the first of its type to be delivered by Barnardo's and is to be replicated on sites across the UK, developed around a concept of protection, enclosure and community."
---
---
For her Overnewton Place project on behalf of Mitre Properties, Jennifer designed four mews houses within a tenement back court in Glasgow's Finnieston area.
She added: "We are actively lobbying to see bike storage given more consideration within housing and here at Overnewton Place we optimised a tight plan to create space within each new home for two bikes, external space to clean a bike and a bike repair stand in the communal courtyard."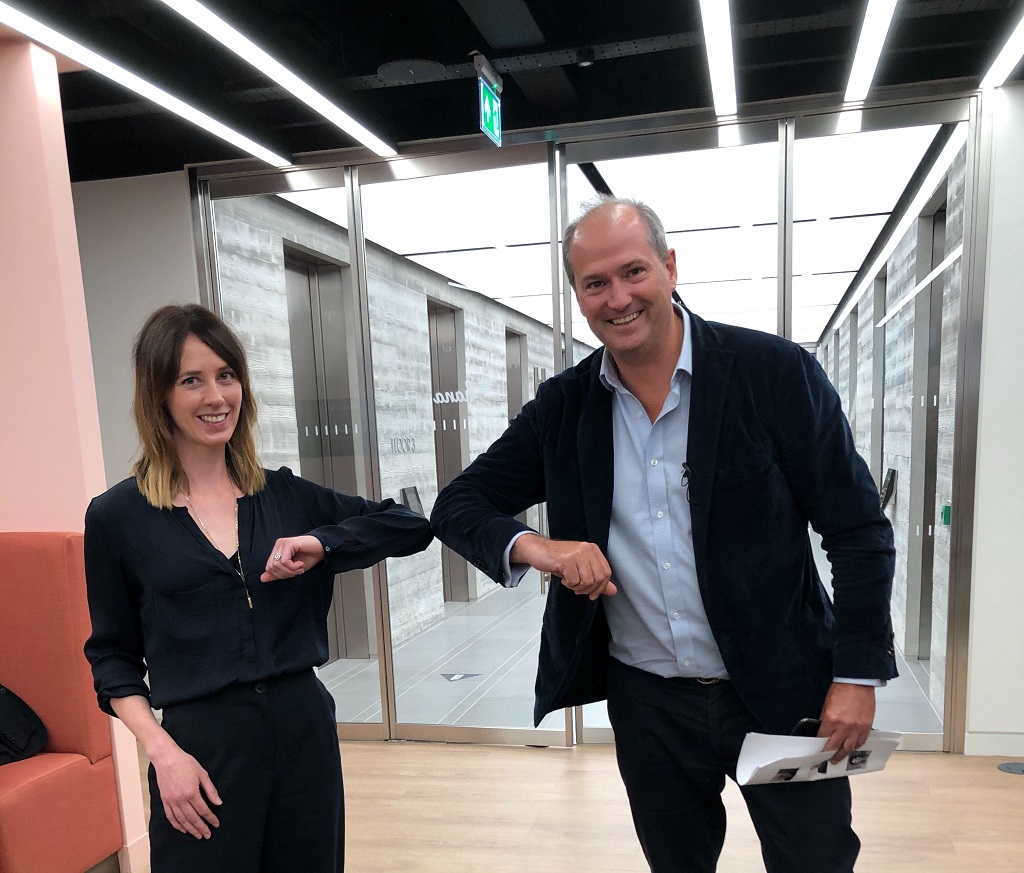 The judges comprised Pooja Agrawal, assistant director of strategy service at Homes England and co-founder Public Practice, Robert Sloss, CEO, HUB, Euan Blair, co-founder & CEO of WhiteHat, Georgia Young, WhiteHat apprentice at Mace, and HUB'S Damien Sharkey.
---
---
Damien Sharkey, MD, HUB said: "Developing new ideas is integral to HUB and we began our collaboration with Euan Blair and his apprenticeship company WhiteHat when we realised both organisations saw an opportunity for new forms of housing that could make a tangible difference to life-chances, particularly for younger people starting out in their careers.
"The advent of COVID added new urgency as it became obvious that people from disadvantaged backgrounds were being worst affected by the social and economic impacts of the pandemic, and more was needed from housing post-pandemic. Hence we partnered with Archiboo on a competition for fresh ideas for housing to enhance life-chances.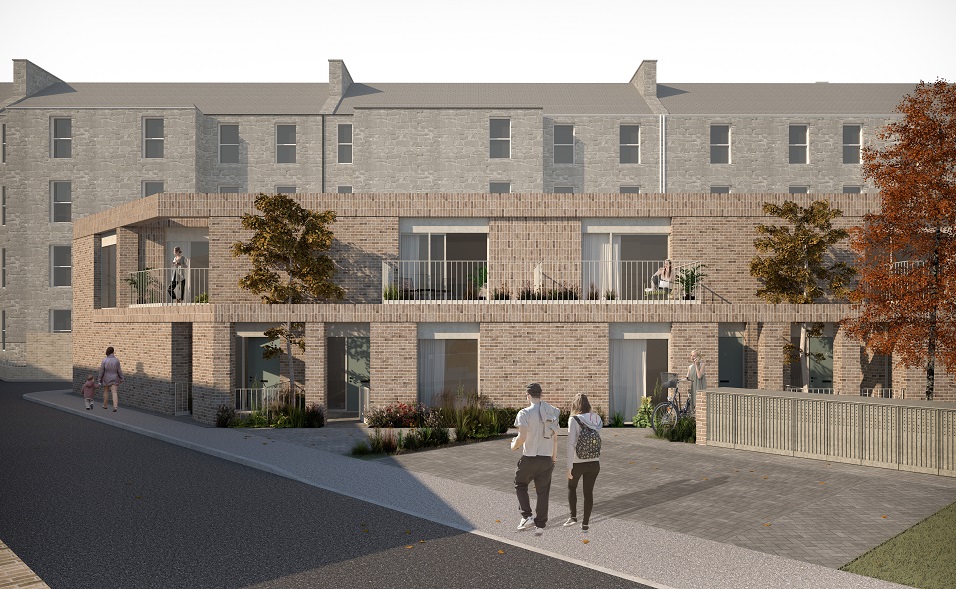 "Last week the seven practices shortlisted pitched to us live, albeit socially distanced, and we were blown away by the quality of their work and very excited by the range ideas. We are thrilled with our winners O'DonnellBrown. We were so impressed with Jennifer O'Donnell's pitch, which focused very much on young people and providing places where they can grow and flourish, and we can't wait to start working together."
---
---
Pooja Agrawal, assistant director of strategy service at Homes England, said: "According to new research from the Quality of Life Foundation, less than half of young people are satisfied with their home. Even outside the context of a pandemic, it is crucial that architects think creatively about how they work with young people, how they can provide opportunities for them to acquire skills, and how they respond to their aspirations of what a home is.
"O'DonnellBrown impressed the panel with their humble approach, with their demonstration of collaboration in process and partnerships, and with delightful flexible spaces like the Community Classroom. I look forward to seeing what comes out of their partnership with HUB."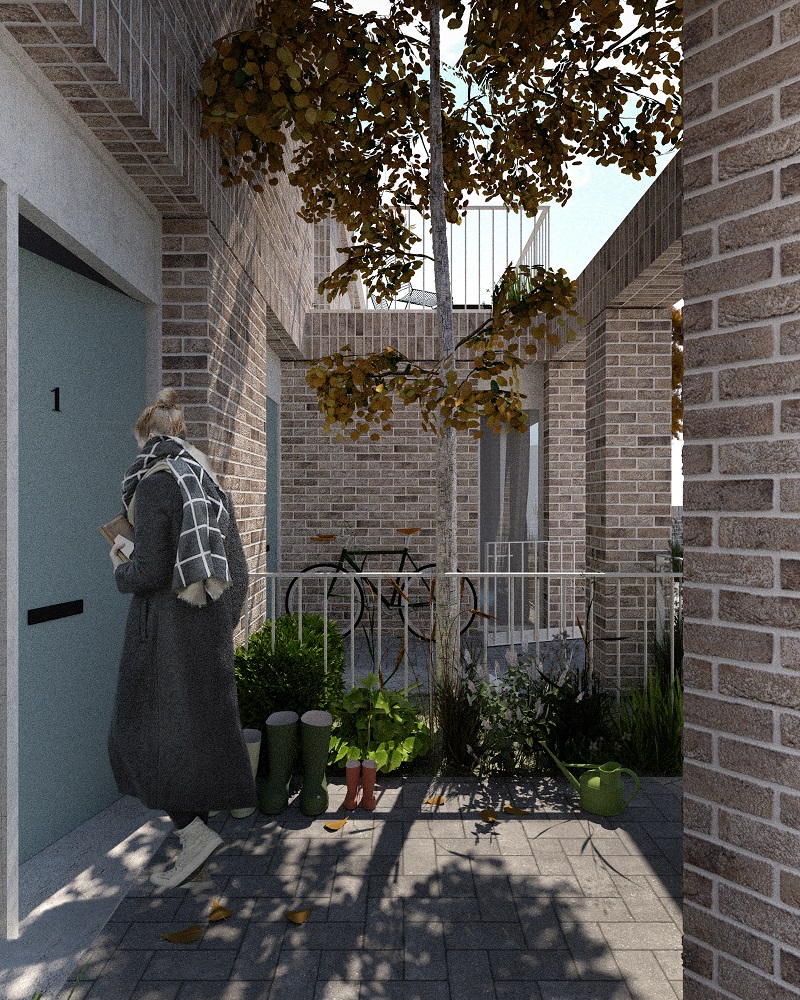 Jennifer O'Donnell added: "Taking part in Archiboo's Architect Pitch was such an invaluable opportunity for the practice to share our thoughts and ideas on post-pandemic housing for young people, in the context of the studio's ongoing projects. Our younger generation cannot be forgotten as we emerge into the post-pandemic world. As a practice, we are motivated by projects which allow us to test new solutions that will lead to better prospects for all. We really enjoyed taking part and meeting the other finalists and we are looking forward to pursuing these ideas further with HUB and Whitehat.
---
---
"We built our practice on projects for London Borough of Tower Hamlets. Through projects like Swanlea Sixth Form, we developed a specialism in working with young people in one of the most diverse populations in the country. By asking simple questions and designing with empathy we hope to create homes that will provide the best possible start to independent living."