Glasgow development selected for Royal Scotland Academy's Annual Exhibition
The Royal Scotland Academy has selected Home Group Scotland's Ashtree Road development in Glasgow for its Annual Exhibition this year.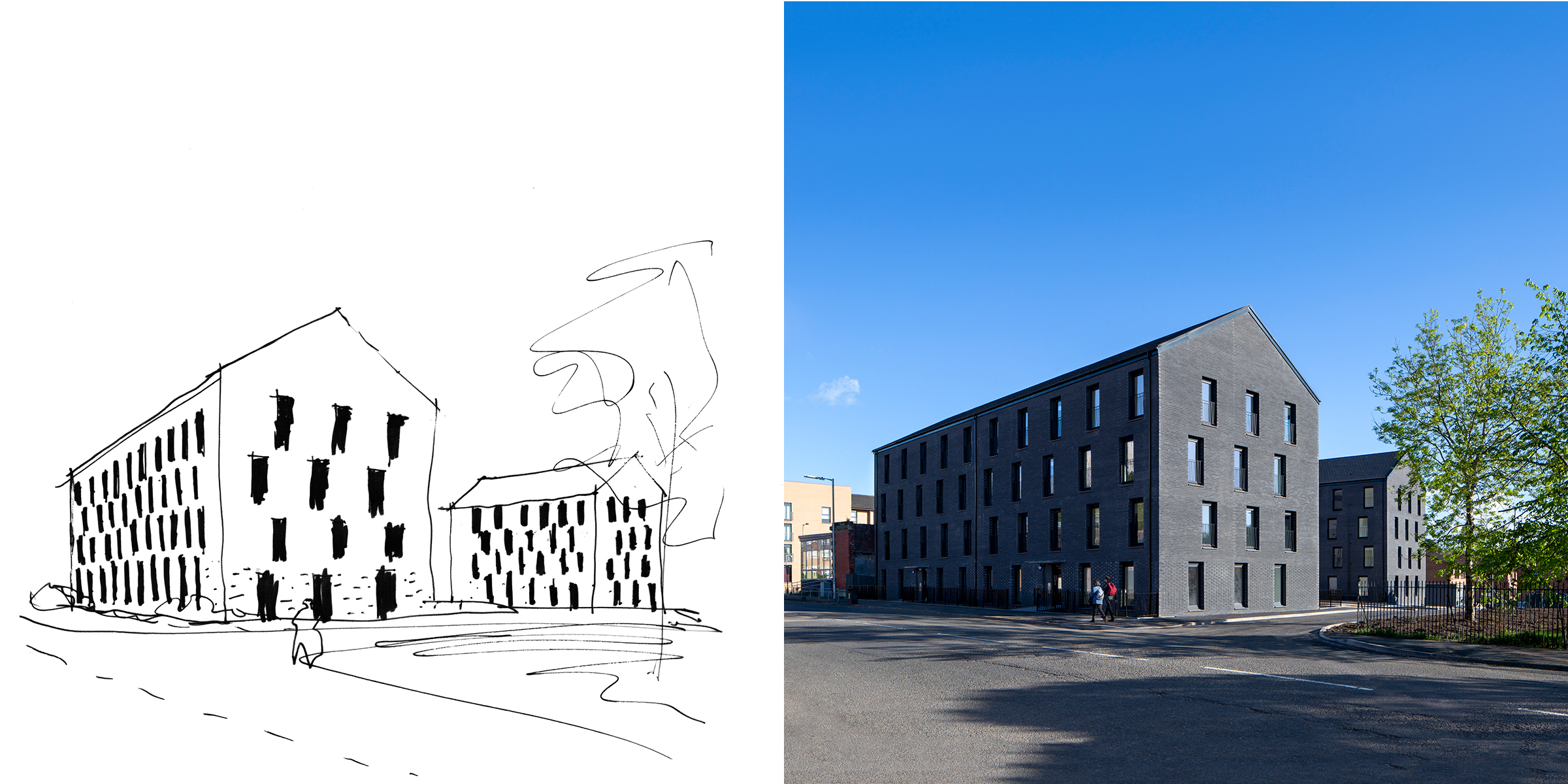 The development represents a way in which Home Group Scotland has helped to reshape the landscape in Glasgow. The 24 mid-market rent flats have been designed by Graeme Nicholls Architects in partnership with Merchant Homes and recently won two prestigious prizes at the 2019 AJ Architecture Awards.
The design of the flats was inspired by the neighbourhood's history associated with the weaving industry in the 19th century that saw an influx of Flemish weavers come to the area to provide a skilled workforce for the emerging textile mills.
---
---
Nods to the weaving industry can be found in several aspects of the building including the offset pattern of the tall windows to the decorative brick at the ground-floor level and in the stepped vertical rails of the upper-floor railings.
Architect Graeme Nicholls said: "I'm delighted that Ashtree Road has been chosen for this prestigious exhibition. As the first larger scale project to complete since I launched the practice in 2016, it's something I'm especially proud of."
Due to restrictions brought on because of the coronavirus pandemic, this year's exhibition will be showcased digitally instead of being displayed in the Royal Scottish Academy's upper and lower galleries.
Stuart Dixon, head of development for Home Group Scotland, said: "Ashtree Road represents a part of Glasgow's cultural heritage, something that Graeme Nicolls and his team have executed extremely well. We're very proud of this development and delighted that it will be showcased in the Royal Scottish Academy's Annual Exhibition."
---
---
The Annual Exhibition is the core of the Royal Scottish Academy's programme and represents the Academy's commitment to promoting excellence in visual art in Scotland.
The exhibition is online until May 31 and can be viewed entirely online.
---