Glasgow unveils 'Street in the Sky' bridge plan for M8
New images of a proposed pedestrian and cycle bridge over the M8 that will link North Glasgow to the city centre have been unveiled as the local authority prepares to submit the development for planning.
Glasgow City Council said the 'Street in the Sky' will reduce walk times between Sighthill and George Square to just 15 minutes.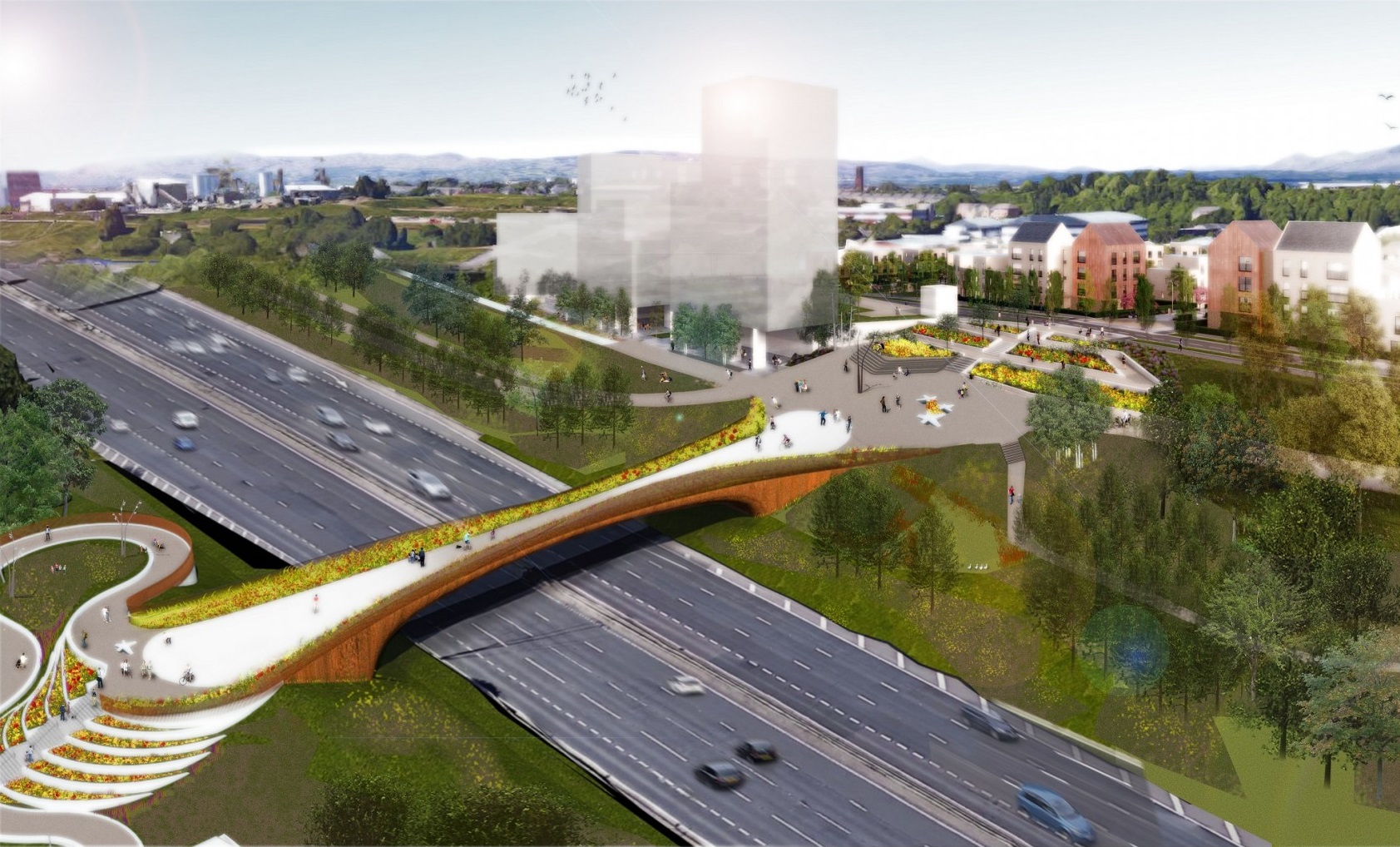 Scheduled to replace an existing bridge which the council says is "not fit for purpose", the new crossing is part of the £250 million Sighthill Transformational Regeneration Area.
---
---
Under the plans, landscaping on both the northern and southern approaches will form new civic spaces aiming to allow for free flowing movement for all with special places to pause and enjoy the environment. The bridge span will be just over 58m (191ft), and its width varies between 20m - 7.5m (66ft - 25ft).
Designed by Jacobs, the bridge is expected to commence construction by mid-2019 for completion by the following summer.
Councillor Susan Aitken, leader of Glasgow City Council, said: "For far too long, neighbourhoods just on the periphery of the city centre have been forgotten or abandoned. Sighthill has typified this neglect, cut off from the heart of the city by the M8.
"If we are serious about building sustainable, balanced and inclusive communities we need to expand how we think of the city centre, to incorporate those communities on its fringes. The new bridge will be more than just a crossing over the M8 – it will be an emblem of the new Sighthill, connecting it into wider city life and helping revitalise North Glasgow."
---
---
The Sighthill Transformational Regeneration Area consists of 50 hectares of land, much of which was contaminated by historical heavy industry.
Almost 1,000 new homes are being built, with plans for a new community campus school, and a new road bridge over the Glasgow-Edinburgh railway line.
There will also be a new public square, with shops, and Sighthill will be reconnected to the Forth and Clyde canal at the Pinkston basin.
---