GRAHAM returns furlough cash following 7.4% profit boost
GRAHAM has highlighted a bumper order book and positive financial results despite a fall in turnover associated with the Covid-19 pandemic.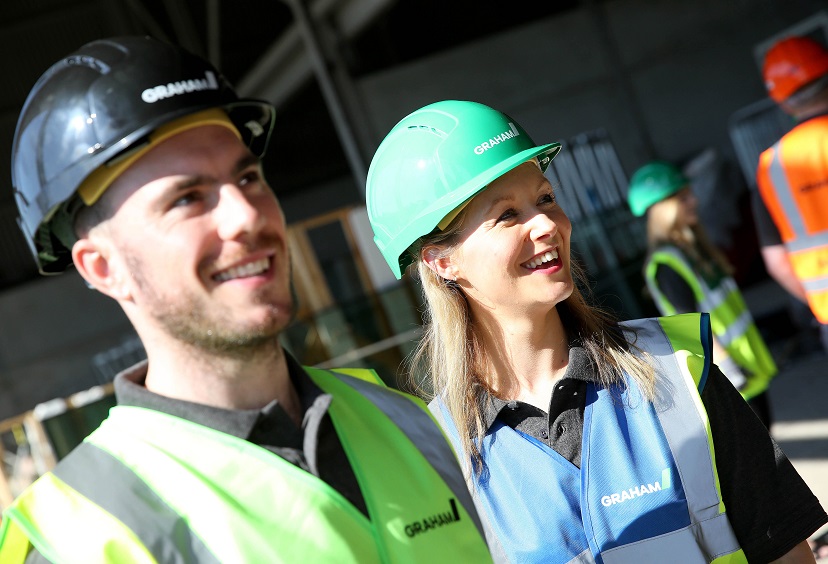 Publishing accounts for the year to March 31, the group recorded a profit before tax of just over £12.3 million – an increase of 7.4% – as profit before tax margins rose to 1.5%. That came despite overall revenue for the year falling by £45m to £808.1m.
Each business unit – building, civil engineering, interior fit-out, facilities management and investment projects – remained profitable throughout the period, the firm said, though in early 2020, the onset of the pandemic created "uncertain operating conditions" and led to a reduction in productivity as the entire construction industry adjusted to lockdown restrictions and guidance.
---
---
Revenue in the three-month period from April to June 2020 was reduced by 42% against pre-covid forecast levels.
The report shows that it received £6m in total under the Coronavirus Job Retention Scheme, also known as the furlough scheme, repaying £1.3m.
Cash at the bank and in hand increased in the period to £118.9m, from £72.9m a year earlier, allowing the company to improve its supplier payment statistics.
The business has also secured a record work pipeline of £1.7 billion.
---
---
Michael Graham, group executive chairman, said: "Without question, this has been a particularly challenging period for every contractor in the construction industry. This makes our latest financial figures even more impressive.
"In such an unprecedented time for wider society, our priority was simultaneously ensuring the health and safety of all of our people while protecting the future of our business."
He added: "A sensible, pragmatic leadership approach has helped us to achieve these twin objectives. Throughout the pandemic, our staff, supply chain and subcontractors have gone above and beyond. I want to thank each of them and their families for their immense efforts."
In March, the firm secured two key student accommodation projects in Edinburgh – near Murrayfield Stadium and at Gorgie Road – with a combined value of almost £35m.
---