Hadden Construction 'disappointed' with double profits boost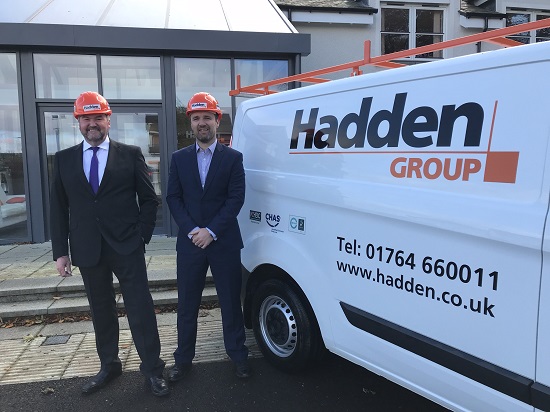 Perthshire-based builder Hadden Construction has described its latest results as "disappointing" despite recording profits rising by more than 50% in the year ending March 2020.
Newly-published accounts for the Aberuthven firm revealed sales climbed to £28.96 million last year and its pre-tax profits reached £282,348 compared to £125,655 the year before.
However, secretary Anne Nicol said in a covering report the company's directors found the results "disappointing", however, although they recognised that "significant investment in infrastructure and resources had affected their net profit position.
Ms Nicol's report said: "The company's sales in the current financial year have been materially impacted by the COVID-19 pandemic, which brought about three national lockdowns, all of which affected our output to varying degrees.
---
---
"The directors have … taken steps through funding support offered by the government and other institutions to offset expected decrease in turnover and associated overhead recovery and profit.
"These measures allow us to continue trading, securing future contracts and developments and maintaining our operating levels to keep us business ready for the return of normal trading levels."
Ms Nicol added: "The company's core business remains as the construction and refurbishment of major public sector and commercial buildings and the development and construction of speculative housing for sale, together with new affordable housing for the public sector.
"Over 70 per cent of our turnover in construction is derived from framework projects which allow us to negotiate better terms in relation to pricing and programme risk.
---
---
"With us now appointed into 17 frameworks we see this healthier route of procurement continuing to be our main workstream."
---