Hadden Group builds support for air ambulance charity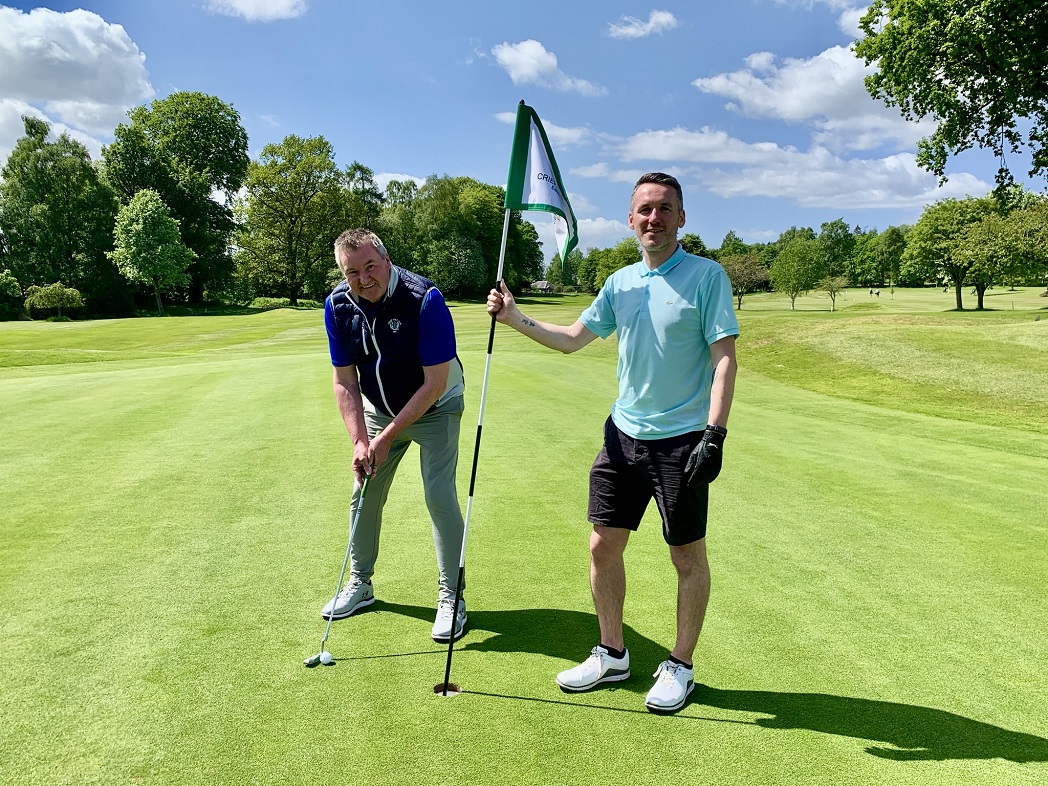 Perthshire-based construction company and housebuilder Hadden Group has teed up a two-year support partnership with Scotland's Charity Air Ambulance (SCAA), raising over £11,000 from its first fundraiser.
One hundred and forty-eight golfers joined in a fun-filled day at Crieff Golf Club on Thursday to drive the new charity support on its way at Hadden's annual charity golf day.
Hadden Group chairman Scott Hadden said it was "a brilliant start" to the company's commitment to support a charity he said everyone recognises as "a true lifesaver".
---
---
"We have supported SCAA several times over the years and we know its need for funds is constant," he said. "So we decided to pledge a further two years' dedicated support as the charity marks its 10th anniversary."
A previous support partnership in 2015-2017 saw Hadden Group raise over £25,000 for SCAA and hopes are high for a similar contribution this time.
"Our employees are active at construction sites across the country," said Scott, "and our staff's safety – both at work and when travelling – is very important to us.
"You never know when one of us might need the service of SCAA in an emergency – a rapid response helicopter that flies expert paramedic care quickly to the scene to treat those ill or injured and then airlifts them swiftly to hospital.
---
---
"You only have to speak to people in communities throughout Scotland to realise how many lives SCAA has impacted on in its first 10 years," added Scott. "Everyone at Hadden Group is hugely proud to have played a small part in keeping this vital service in the air and we're all very enthused about doing what we can to contribute further and help fly it into the future."
Other planned fundraising efforts include in-house raffles, marathon running, sponsored parachute jumps and cycle rides. The company has also pledged a set donation from every new house sale through the group's Hadden Homes arm.
"We have around 90 staff at Hadden Group and everyone is engaged and enthused by the launch of a second two-year support partnership with SCAA," said Scott. "We all realise our support does help to save lives and that's something really tangible for everyone to buy into. We are helping support an absolutely vital charity that is there for everyone in Scotland."
Scott explained that giving something back through their charity support was a way for Hadden Group to help the communities they work in and contribute to the lifesaving work of SCAA as it serves similar communities throughout Scotland.
---
---
Ross Martin, SCAA's corporate partnerships manager, said it was a huge boost to the charity to have an industry leader such as Hadden Group commit to a further two years of valuable support.
"It's a hugely generous gesture and everyone at SCAA is extremely grateful to the Hadden Group for their continued support of our work," he said. "They should be in no doubt that their generosity will help save lives as we respond to emergencies all across Scotland, 365 days a year.
"SCAA can only fly thanks to the support of the people, businesses and organisations of Scotland and support like this from Hadden Group ensures we are there when we are needed most."
---