Holiday accommodation plan to restore Rosslyn Castle ruins
The ruins of Rosslyn Castle in Midlothian are set to undergo a major programme or repair and renovation.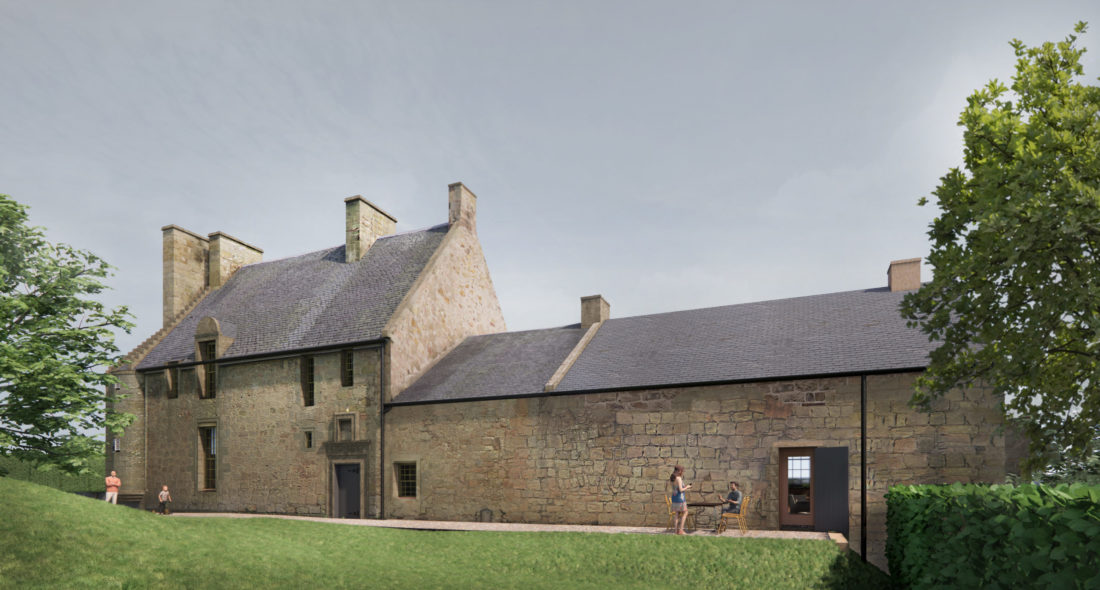 Built by the St Clair family, the oldest parts of Rosslyn Castle date back to the early 14th century, with the fortress bearing witness to several turbulent periods in Scottish history.
The East Range, a domestic residence built in the early 1600s, lies partly in ruin with the roofless Great Hall and Tower increasingly vulnerable to weather damage.
---
---
Currently used as a garden area, the East Range will now be covered with a permanent roof to create a new habitable space for holiday lets and protect the impressive three-storey basement – previously used as a bakehouse and store – from further deterioration.
Plans for the renovation of the Grade A listed building and schedule monument have now been put forward to Midlothian Council and Historic Environment Scotland by the Rosslyn Chapel Trust.
Part of the East Range is already used as holiday accommodation for six people, with the restored building to offer more room for guests, as well as a kitchen area and living area.
Ian Gardner, director of Rosslyn Chapel Trust, said: "This proposed project will help to prevent the further deterioration of important parts of the Castle's East Range, both above and below ground, which have suffered from continuous water ingress over centuries. It will also improve the quality of the experience for guests staying here and secure the long-term future of one of Midlothian's most historically significant buildings."
---
---
Rosslyn Chapel Trust has commissioned Page\Park as architects to develop the proposals for Rosslyn Castle.
Karen Nugent, of Page\Park, said: "It is unusual that a ruin and habitable house coexist within the same footprint of a bigger building and, through this work, we will reintegrate both elements, following guidelines of leading conservation bodies in Scotland, the United Kingdom and Europe. We are delighted to be appointed to work on this exciting project, which will bring enormous benefits to the building for generations to come."
---