Homes for Scotland welcomes First Home Fund extension but restates planning concerns
Proposed changes to Scottish planning regulations are at odds with the welcome extension of the First Home Fund, according to Homes for Scotland (HFS).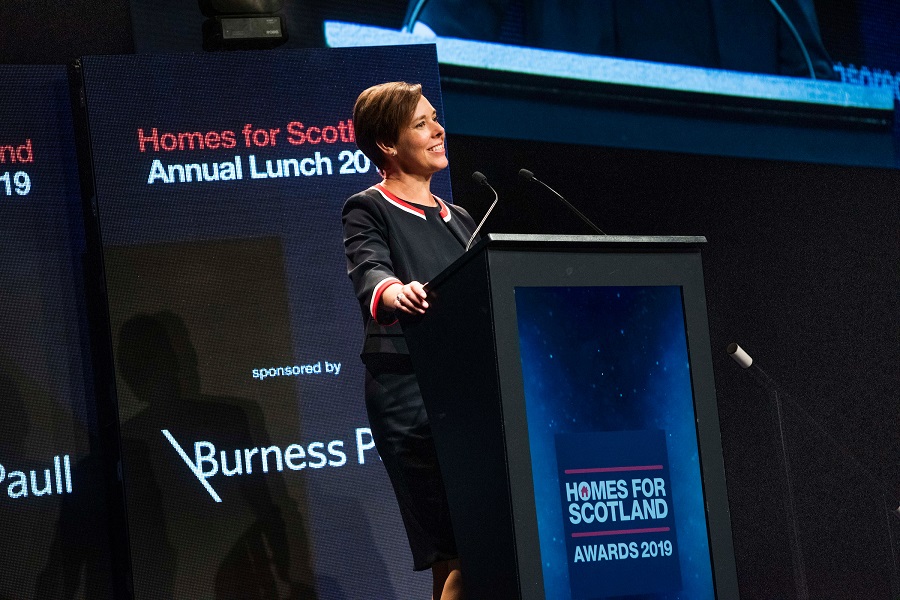 The scheme was introduced as a pilot to help buyers purchase their first home from either the new or secondhand market, providing up to £25,000 as an equity loan. Buyers must contribute a minimum deposit of 5% of the purchase price and take out a minimum 25% mortgage on the purchase price.
It had been due to end in March 2021 but will reopen for applications in the new year having proved incredibly popular, particularly following the reopening of the housing market on 29 June and the pent-up demand that had arisen.
---
---
Welcoming the announcement, HFS said the scheme also helps to mitigate the impact created by reduced availability of higher loan to value mortgages at present.
With the scheme for the present financial year already almost fully subscribed, the move echoes a call from the trade body which had highlighted the impact of the lockdown and new social distancing measures on developments, slowing down the rate of new home completions. In some instances, this has meant builders have been unable to commit to delivering homes within the scheme's original timeframes, resulting in some customers being unable to make use of the fund.
HFS chief executive Nicola Barclay said: "This has been a crucial decision on the part of the Scottish Government in the context of the present pandemic, and one that is warmly welcomed by the industry. As well as recognising the continuing demand from Scots to own their own home, extending the First Home Fund will provide more confidence for consumers and more investment certainty for businesses, the benefits of which will ripple through the wider housing sector and economy."
Barclay noted the First Minister's recent clear message that Scotland's response to the COVID-19 emergency should accelerate the achievement of the Scottish Government's ambitions, rather than put on the brake.
---
---
Drawing comparisons with the separate Scottish Government consultation on changes to the planning system, which HFS is responding to, she added: "If purchasers are to benefit from financial stimulus measures such as the First Home Fund, then we must ensure that all areas of government policy are aligned and pulling in the same direction to facilitate the delivery of more homes.
"That can-do attitude is equally important in the planning system. So it is very frustrating that, on the same day we have such a positive announcement on the First Home Fund, we are also having to respond to a Scottish Government planning consultation that directly threatens the home building industry's ability to resolve the shortfall in housing supply that has arisen during lockdown.
"The proposals in the 'Scottish Planning Policy and Housing' consultation – which include deleting the presumption in favour of sustainable development – give Scotland's planning authorities the wrong message when they should instead be encouraged to work with home builders to facilitate an increase in the supply of much-needed homes across all tenures."
---