Housing association provides £2.8m boost for Kilbarchan
Kilbarchan in Renfrewshire is to receive a £2.8 million housing boost in the shape of 18 new homes from Williamsburgh Housing Association.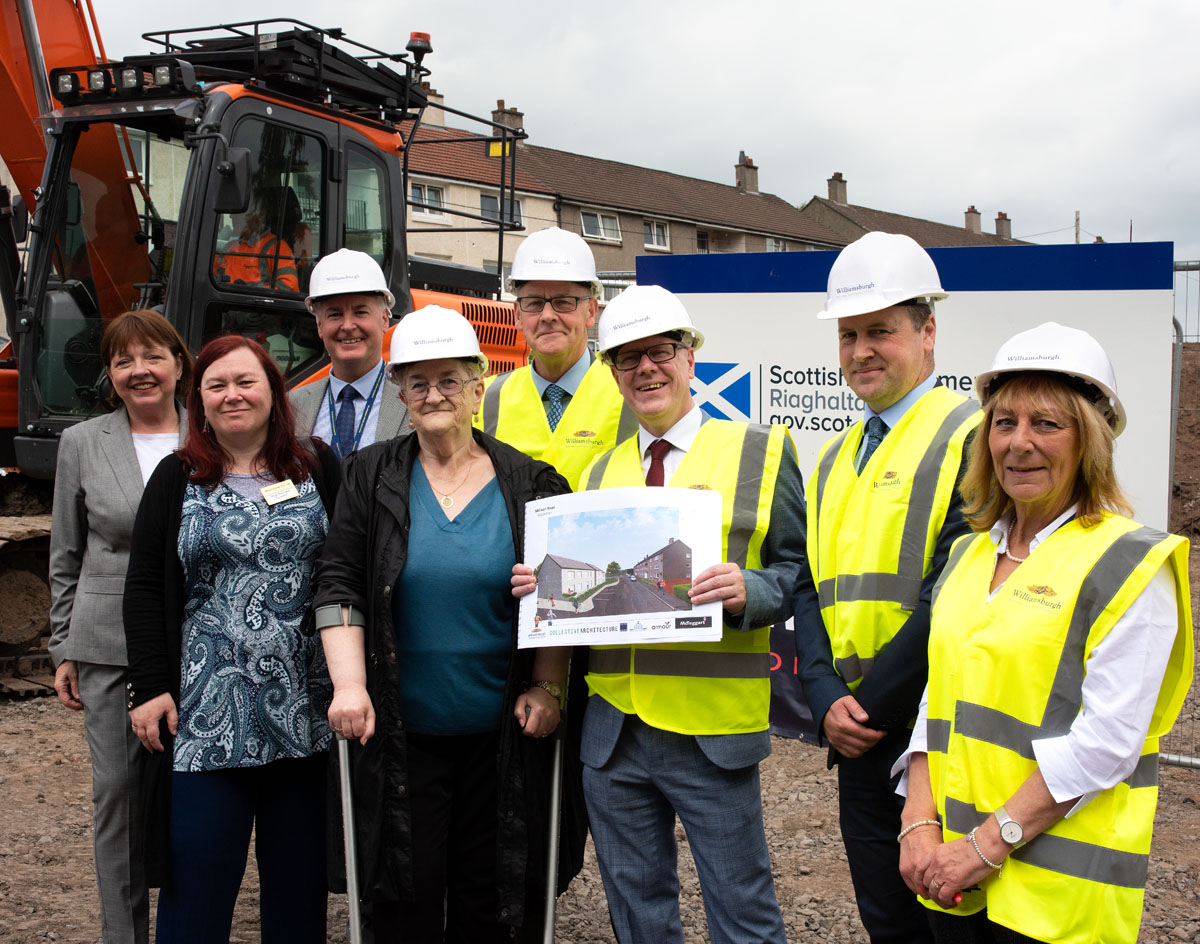 The much-needed affordable homes for rent are being built in the popular village at Milliken Road.
And the construction work was officially launched by the Scottish Government's minister for local government, housing and planning Kevin Stewart MSP.
---
---
The new development fulfils Williamsburgh Housing Association's promise to keep on building and to help Renfrewshire Council increase affordable homes in the villages of Kilbarchan, Howwood and Lochwinnoch.
The construction of the properties is being carried out by McTaggart Construction and will take around a year. It is the first time Williamsburgh – which has homes in Paisley, Johnstone and Renfrew - has built in Kilbarchan.
The properties will be "cottage flats" and the £2.8m cost is supported by a grant from the Scottish Government of £1.3m with the remainder met by Williamsburgh.
Speaking at the site launch, Kevin Stewart praised Williamsburgh – currently celebrating its 40th birthday – and said the Association was doing its bit to help meet the Scottish Government's target of building 50,000 affordable homes by 2021.
---
---
He said that target represents a £3.3 billion investment by the Scottish Government and "was reliant" on partners like Williamsburgh delivering new homes.
He added: "It is always a pleasure to come to Renfrewshire and I can see that Williamsburgh and others are working hard to meet our target."
Williamsburgh director Gordon Williamson said: "We are delighted to be delivering new homes for Kilbarchan which is addressing a real housing need in the Renfrewshire villages. We thank Kevin Stewart for coming along to get construction work started. This development is part of our promise to keep on building to give people much-needed homes."
Margaret Symons, chair of Williamsburgh, added: "This is an important day for Kilbarchan as we start work in what is our first-ever development of homes in the village and look forward to their completion in around a year's time."
---
---
Tom Arthur, MSP for Renfrewshire South, who attended the site launch, said: "This welcome development is testament to the successful partnership working between the local housing association and a council committed to delivering on social housing promises. It will have a hugely-positive impact on the local community."
A spokesperson for McTaggart Construction added: "We are delighted to be working with Williamsburgh Housing Association to deliver more new homes in Renfrewshire. It is our aim that our projects deliver benefits to communities beyond bricks and mortar."
---