How Local Plumbing Businesses Can Convert More Customers Online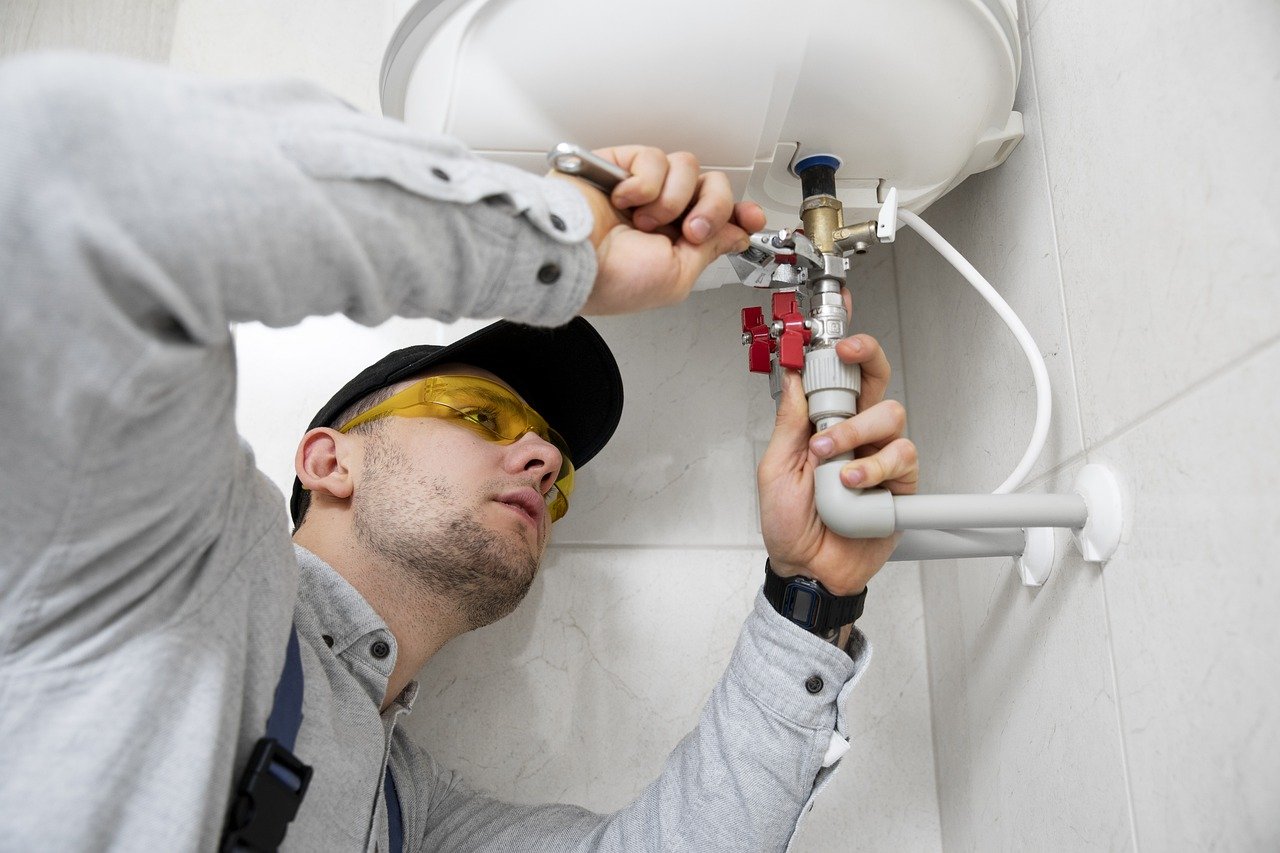 As any business knows, customers are the key to success. But if you've set up your plumbing business and aren't seeing the levels of sales you expected, what else can you do? Fortunately, you're not at a dead end.
There are plenty of ways you can make your plumbing business more enticing to potential clients, boosting conversions for a healthy lift in profits.
Let's take a look at some of our top recommendations for growing your local plumbing business.
Boost Your Online Reviews
Did you know that 95% of shoppers read online reviews before making a purchase?
When you're selling a service instead of a product, that doesn't change.
Reviews for your plumbing business will let your audience know whether you're a reputable business, helping them put trust in your services and telling them more about what they can expect when hiring you.
As a smaller, local company, reviews can give you the edge over bigger competitors, too. By simply building up a collection of positive reviews from past customers, you could quickly become the most in-demand plumber in town.
Before this happens, though, you need to encourage your customers to leave reviews. We recommend using software to help streamline the process. An all-in-one marketing solution such as Magic, is tailored specifically for the home services industry.
It'll remind customers to leave a review by automatically sending out an SMS, email, or social media message, as well as linking your reviews to Google for better online visibility for your plumbing business.
Utilise Local SEO to Increase Your Visibility
Search engine optimisation (SEO) is a tried and tested method to boost your leads and convert more local customers online.
It involves using best practices to ensure Google's algorithms recognise your plumbing website as relevant to key search terms and push it up the search results.
In fact, a whopping 75% of people won't move beyond the first page of Google results, making the importance of SEO clear.
Beyond visibility, being higher up the search results will also improve your brand reputation. If Google understands your business to be relevant and reputable, it's more likely that your audience will, too.
Some key SEO tips you can start implementing for your plumbing business include:
Adding keywords your target audience is searching for to your website copy
Regularly updating a blog with keyword-relevant posts
Improving the load speed of your plumbing website
Using high-authority outbound links to improve your reputation
Creating a Google My Business page for your plumbing business
If you don't think you have the time or knowledge to carry out SEO, there are plenty of digital marketing agencies out there that can help support you.
Engage Your Audience with Social Media
Social media marketing is a great tool for local plumbing businesses, giving you a budget-friendly method of reaching a wider audience.
You can create free social media profiles for your plumbing business and run them yourself, keeping the costs to zero. Or, you can hire a team to manage your profiles for you and take advantage of paid-for advertising where you can better tailor your posts to specific demographics based on your target customers.
If you do decide to manage your profiles yourself, here are some top tips for getting started:
Focus your efforts on one or two social media platforms
Watch what your competitors are doing
Interact with your target audience on other posts in the plumbing community
Create high-value content (quality over quantity)
Use scheduling tools to save time and post regularly
A well-managed social media profile is the perfect place to show off your knowledge, prove your experience within the plumbing industry, and gain the trust of your audience.
You can also use your profile to talk more about the services you offer and spread the word about promotions, enticing potential customers to convert.
List Your Business With Local Directories
As a plumbing business, you can add your contact details to local directories. Over 90% of people use online directories to find local companies, making this a smart move if you're looking to drum up leads in your area.
Add your plumbing business to nationwide directories, like Yell and the Yellowpages, as well as local, Scotland-specific directories.
Look into your local Chamber of Commerce directory, too, and improve your business's visibility in your community.
Encourage Referalls With Enticing Offers
A lot of plumbing work comes from word-of-mouth and referrals. If you're looking to convert new customers, enlist the help of those you already have.
There are plenty of ways to boost online referrals, including by offering stellar service that makes people want to recommend you. But you can also bump up your chances of being referred with incentives, like giving the existing client a discount on future plumbing services or offering loyalty points for a verified referral.
Let existing customers know about your referral programme by adding information to your website. You can also advertise on social media and directly to your mailing list, ensuring your client base knows what they'll get for helping your business thrive.
Create Helpful Content
As a local plumbing business, it can feel daunting to stand up against larger competitors. Luckily, though, there are plenty of ways to level the playing field. One method we recommend is creating helpful, high-quality content for your various online platforms including your own website.
How-to videos, listicle blogs, and social media reels are great ways to build up your reputation. Give your audience tips on how they can solve simple plumbing issues at home or show them how recent services you've provided have improved your customer's plumbing systems.
By sharing advice and experience free of charge, you'll create a friendly yet knowledgeable brand reputation. Put a face to your business name with informative videos and let your personable small business charm shine through.
Publish your content on your blog, social media platforms, third-party websites, and YouTube to drum up a loyal following and spread the word about your plumbing business.
Final Words
There's no single answer that will suddenly have you converting customers left, right, and centre.
Marketing is a multi-pronged method and one that takes time, too. Hopefully, though, these tips will give you a good foundation to start from and the knowledge you need to create a flourishing plumbing business.
For more construction news and advice, be sure to check out our latest articles on Scottish Construction Now.