Immigration and investment zones: construction reacts to Spring Budget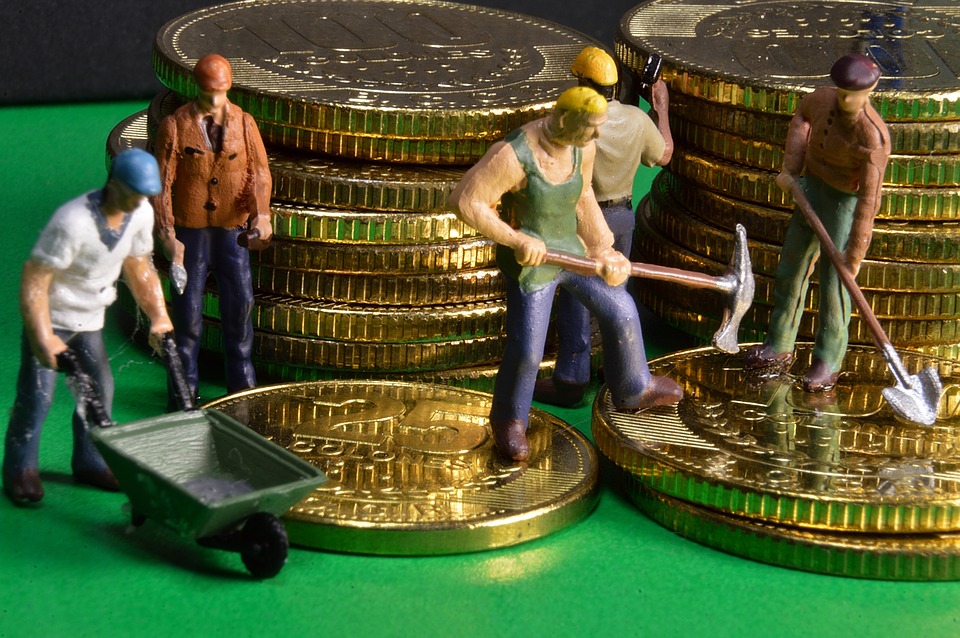 Measures to address the chronic skills shortages in the construction industry by relaxing immigration rules have been described as a welcome boost, following confirmation of the move in yesterday's Spring Budget announcement.
Chancellor Jeremey Hunt confirmed reports that surfaced last week that the UK Government is to add construction workers to a "shortage occupation list" in a bid to tackle the acute lack of workers since Brexit which caused many European labourers to return to the EU.
The government's Migration Advisory Committee (MAC) had recommended that bricklayers, plasterers, roofers and other construction workers should be added to the shortage list.
---
---
Brian Berry, chief executive of the FMB, praised the government for listening to the FMB and other industry stakeholders about the current skills shortages.
He said: "Adding trades such as bricklayers and carpenters to the Shortage of Occupation List delivers on calls from the construction industry. Recent data from the FMB State of Trade survey reveals that 60% of jobs are stalled due to labour shortages. The construction sector needs at least 225,000 additional workers by 2027 to meet demand, and many more if we are to tackle energy efficiency improvements to homes."
Eddie Tuttle, director of policy, external affairs and research at CIOB, said: "The construction industry continues to face numerous skills shortages, resulting from a mixture of lack of new entrants, to skilled professionals reaching retirement age. This is why migration continues to be a necessity for construction, helping dampen the harmful effects of having a volatile labour market.
"We are therefore pleased that today's budget states that the government has accepted the Migration Advisory Committee's (MAC) interim recommendations to initially add five construction occupations to the Shortage Occupation List (SOL), ahead of its wider SOL review concluding in Autumn 2023, with reviews taking place more regularly.
---
---
"CIOB has been working with a consortium of trade and professional bodies in the built environment to inform the MAC on these skills gaps and shortages and hopes that the Government will continue to listen to the advice of the sector."
Elsewhere in the Budget, more than £400 million has been earmarked for 12 Investment Zones across the UK to drive business investment and levelling up, each backed with £80m over five years including generous tax incentives. Investment Zones will be based around research institutions such as universities and will be focused on driving growth in one of the UK's key sectors.
Eight places in England have been shortlisted to develop proposals, with the government working closely with the devolved administrations to establish how Investment Zones in Scotland, Wales and Northern Ireland will be delivered.
Richard Muir, deputy chief executive of Glasgow Chamber of Commerce, is hoping that Glasgow will be selected to establish an Investment Zone.
---
---
He said: "The business community across Glasgow is very pleased to see the Chancellor commit new funding towards investment zones, at least one of which is to be in Scotland, given the vast number of innovative firms and partnerships in our city.
"Given the disappointment many felt following the Clyde Green Freeport not being selected, Glasgow Chamber of Commerce welcomes the opportunity to work with firms across the city to demonstrate our strengths in key sectors and build bold and imaginative partnerships between businesses, local government and academia to create and catalyse new innovation clusters.
"A pot of £80m will be made available for skills, infrastructure, tax relief and business rates retention to assist firms that achieve investment zone status and we believe Glasgow is uniquely placed to deliver the high growth ambition which this funding looks to support.
"It is a very exciting time for our city and we look forward to working with all parties to successfully bid for this funding."
---
---
Eddie Tuttle from the CIOB said: "A number of the proposals in the budget statement will rely heavily on the construction sector, including the creation of new investment zones, growing renewable energy generation and local schemes to improve roads. The prospect of investment in local infrastructure will be welcome news to construction companies across the country.
"Our concern however is that construction is already battling a huge skills gap, and this has to be addressed if the industry can play its vital part in delivering the Government's growth plans. Schemes to get retired and disabled people back into work are unlikely to help fill many of the more physically demanding vacant roles, however we're keen to hear more about the proposed "Returnerships" which could be a good opportunity for older workers to retrain for less physical roles of which there are a growing number in the sector.
"At a time when we're looking to dramatically improve the diversity of the built environment workforce we were also pleased to hear the Chancellor's plans on childcare costs which could help more women get into work. It's important the construction sector now seizes this opportunity and works together with Government to promote the vast range of roles available and the value women can bring to what is typically a male-dominated working environment."
On investment zones, he added: "We are pleased to see that further long-term policy making is being pursued in the 12 new investment zones announced in today's budget. However, while we are in favour of greater regional investment to level up the geographical disparities between London and the rest of the UK, there was no acknowledgement of the crucial role that industries like construction will play the success of these zones.
---
---
"Construction is facing an acute skills gap and is feeling the brunt of large infrastructure projects like HS2 absorbing large numbers of skilled workers. We feel that greater emphasis needs to be placed on implementing strategies to recruit trained workers into industries like construction to ensure that these infrastructure investments are more than just empty words."
The RICS said it was disappointed by the lack of housing ambition in the Budget.
Simon Rubinsohn, RICS chief economist, said: " The fallout from the 'mini-budget' hit the housing market hard, and we still have the challenges of limited housing stock and rising rents as reported again in last week's RICS UK Residential Market Survey.
"Investment and support in creating housing stock both in the right place and of the right tenure, to support both buyers and renters is critical now more than ever. This could be through new builds and suitable, standards-driven conversions, given the removal of housebuilding targets. With political will, there is a way.
"There is also merit in revisiting the stamp duty system, which is detrimental to [sales] activity, including a stamp duty break for downsizers to encourage them and enable them where stamp duty is a barrier to their plans to downsize, to free up family-sized homes."
The FMB's Brian Berry agreed: "It was disappointing that measures to improve the energy efficiency of our homes didn't feature in this Budget. It is one of the most pressing issues and could result in a huge boost in jobs and economic activity at the local level. We had seen small measures rolled out in the last Budget and had hoped the Government would embrace retrofit as a major long-term infrastructure project but this opportunity has been lost. Keeping the energy price guarantee is a big win for homeowners' pockets for now, but ultimately money will keep leaking out of our draughty, inefficient homes until a sustained retrofit programme gets political backing.
"Another big issue absent from the Budget is housing. Given that small local builders are delivering a mere 10% of new housing and the UK could end up delivering the lowest number of homes since the Second World War Two, this should have been front and centre. While there were some minor actions on improving housing delivery from those affected by nutrient neutrality issues, there is very little that will comfort FMB members. If the Government is to deliver its own aims of building more beautiful, diverse, and local focussed housing, then they must help boost delivery from SME house builders."
Kevin Minton, chief executive of the Construction Plant-hire Association (CPA) said: "Steps to boost business investment and maintain the freeze on fuel duty are welcome. However, we are seeking clarification from the Treasury on the details around the successor to the super-deduction allowance (SDA), and whether the plant-hire sector can qualify for this new scheme.
"Following the announcements on the delay to HS2 last week, a Budget for growth needs firm commitments from government on future infrastructure spending and projects. Proposals in the Budget to create Great British Nuclear, while welcome, do not provide immediate comfort to the construction sector, given these plans are medium to long-term goals. However, we hope plans to provide the Carbon Capture Usage and Storage scheme with its £20bn fund, could provide some level of confidence for infrastructure planning.
"The construction sector may welcome the Chancellor's plans to attract over 50s to the workplace to help address the skills shortfall the industry is facing. However, this new scheme must complement existing initiatives already in place."
Graham Harle, CEO of Gleeds, added: "This budget was set against the backdrop of global uncertainty as well as a desire by the Chancellor to pacify the disgruntled Tory right wing. It is a bit like trying to carry a delicate Ming vase coated in olive oil across an ice rink wearing stilettos. One false move and it's all going to end up in a hundred pieces.
"We wanted three things - help to alleviate critical labour shortages, guarantees on infrastructure spending, and tax incentives to impact carbon reduction refurbishment of residential and commercial buildings. What we got was promises of more enterprise zones, investment incentives for mini nuclear power projects and tax breaks for capital expenditure investment. These are all welcomed and admirable but long-term aspirations are not short-term fixes.
"Our sector employs up to 7% of the working population, we needed clear strategic vision from Government to promote investment and grow confidence. In spite of the claim that this was a budget for growth, it was in fact a careful economic statement from a pressed Chancellor who had more headroom to invest, due to £30bn less borrowing costs, than he used. I am disappointed that there were no defined measures to assist us operating in the built environment, one of the largest and most impactful sectors in the UK."
Tom Hall, chief economist at Barbour ABI, said: "The twelve low-tax investment zones announced in the budget could provide a boost for the construction industry in areas which have not rebounded as strongly post-Covid.
"In particular, our research suggests that contract values in the East Midlands have fallen 6% in 2021 and 2022 compared to figures before 2020, even with rising construction costs.
"Meanwhile, other listed areas such as Manchester, Liverpool, West Midlands, Yorkshire and Scotland are currently some of the weaker areas in terms of contract awards value growth, though the Northeast is an outlier, having already experienced 70% growth in the past two years.
"Subcontractors and suppliers would do well to explore these regions in the coming years to take advantage of any opportunities. However, there is a real danger that this will just be a case of moving money around and leaving other areas underinvested in. It's also unlikely to make any difference to the significant imbalance between London and other regions."
Cameron Stott, head of Scotland at JLL, said: "This budget was always going to be about building credibility and providing reassurance to the financial markets. With this in mind, we welcome the Chancellor's commitment of £320m of extra funding for the Scottish Government.
"It's also encouraging to see a recommitment to investment zones in Scotland, especially given the strength of the country's existing innovation and knowledge hubs, which are linked to our world-class universities which in turn impact every sector of the economy.
"The Scottish property market continues to lack a quality pipeline of sustainable commercial space and residential accommodation to fulfil demand. As the chancellor looks to stabilise and potentially return the economy to growth later in the year as inflation subsides, firms in Scotland will be keen to see the chancellor do more to attract investment to spur regeneration and new build activity alike."