In Pictures: Choir looks to build harmony within construction sector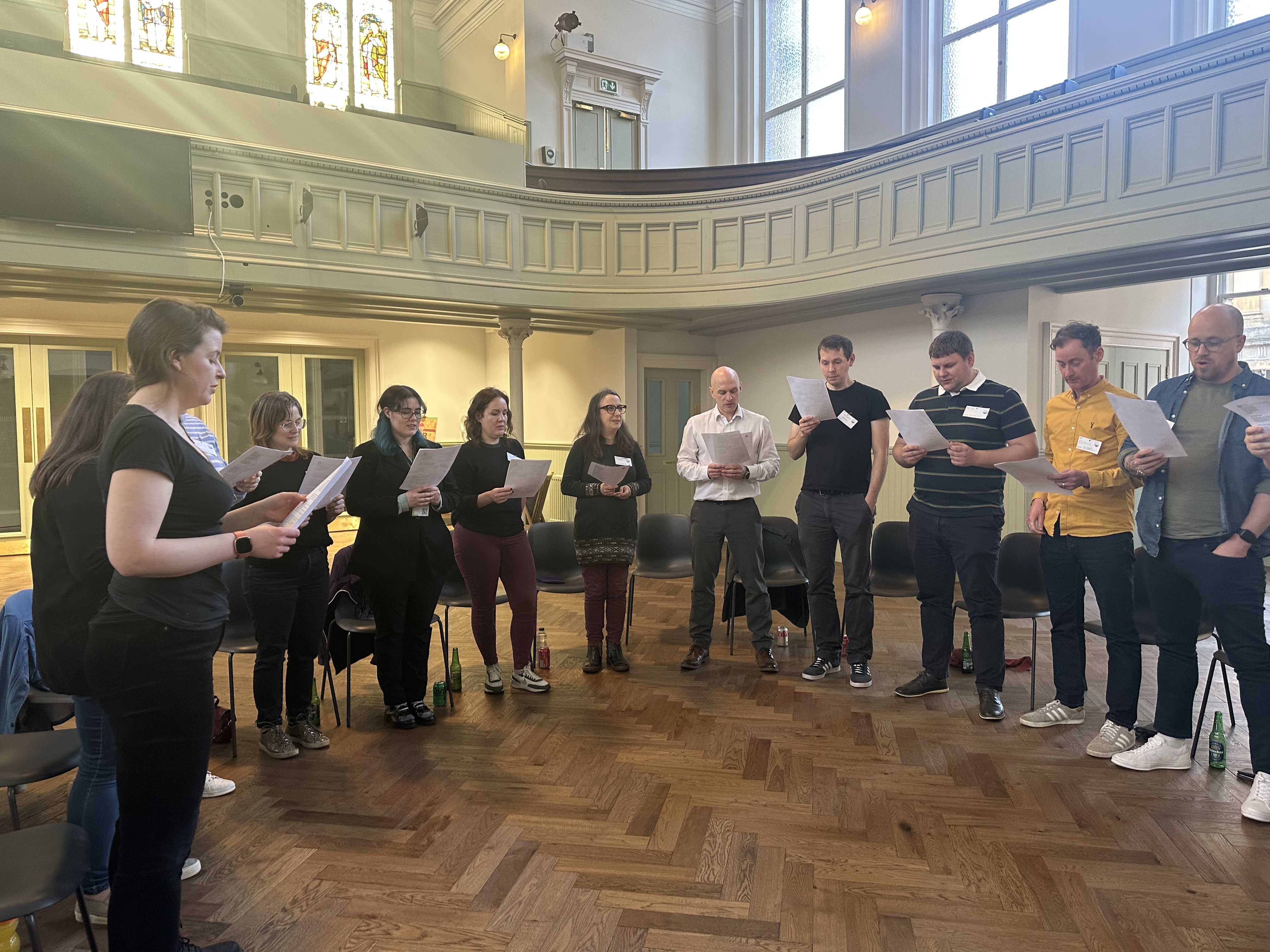 A networking group that uses singing as a means for construction professionals to unwind and get to know each other is on the lookout for new members.
Organised by Claire Rosset, head of architecture, Scotland at BakerHicks, and Molly Armstrong, sustainability graduate at BakerHicks, the Building Harmony choir met for the first time last month at Glasgow's Adelaide Place and held its second event last night.
For Claire Rosset, singing is a great way for people to blow off the cobwebs, improve breathing and destress from their usual pressured lives.
---
---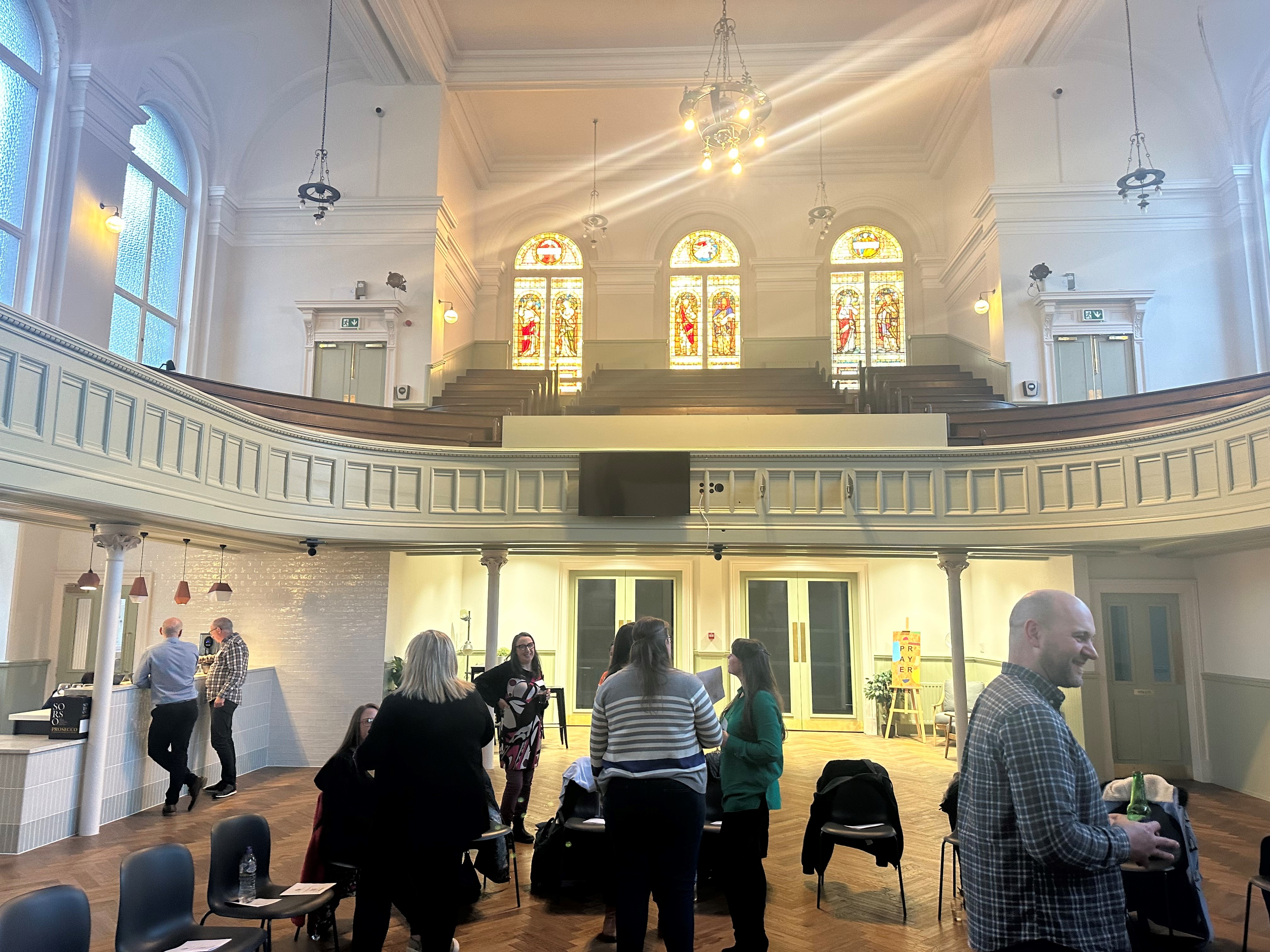 She said: "It would be fair to say that my 'team sport' of choice has always been music and most specifically singing. At six years old I joined my older sister in joining the Glasgow Youth Choir under the direction of the late, great Agnes Hoey MBE.
"Apart from the incredible musical education, we also were taught the merits of 'stickablity' as Miss Hoey called it - and that notion of loyalty, commitment and resilience has stayed with me ever since and I have very much carried that through into my professional career."
Claire added: "Singing in a choir requires good listening skills, incredible teamwork, great communication abilities and an understanding that you don't always get to sing the melody so you need to let others shine as their 'support act'! All of these skills translate so well into the professional environment, although I don't tend to generally burst into song in a design team meeting!
---
---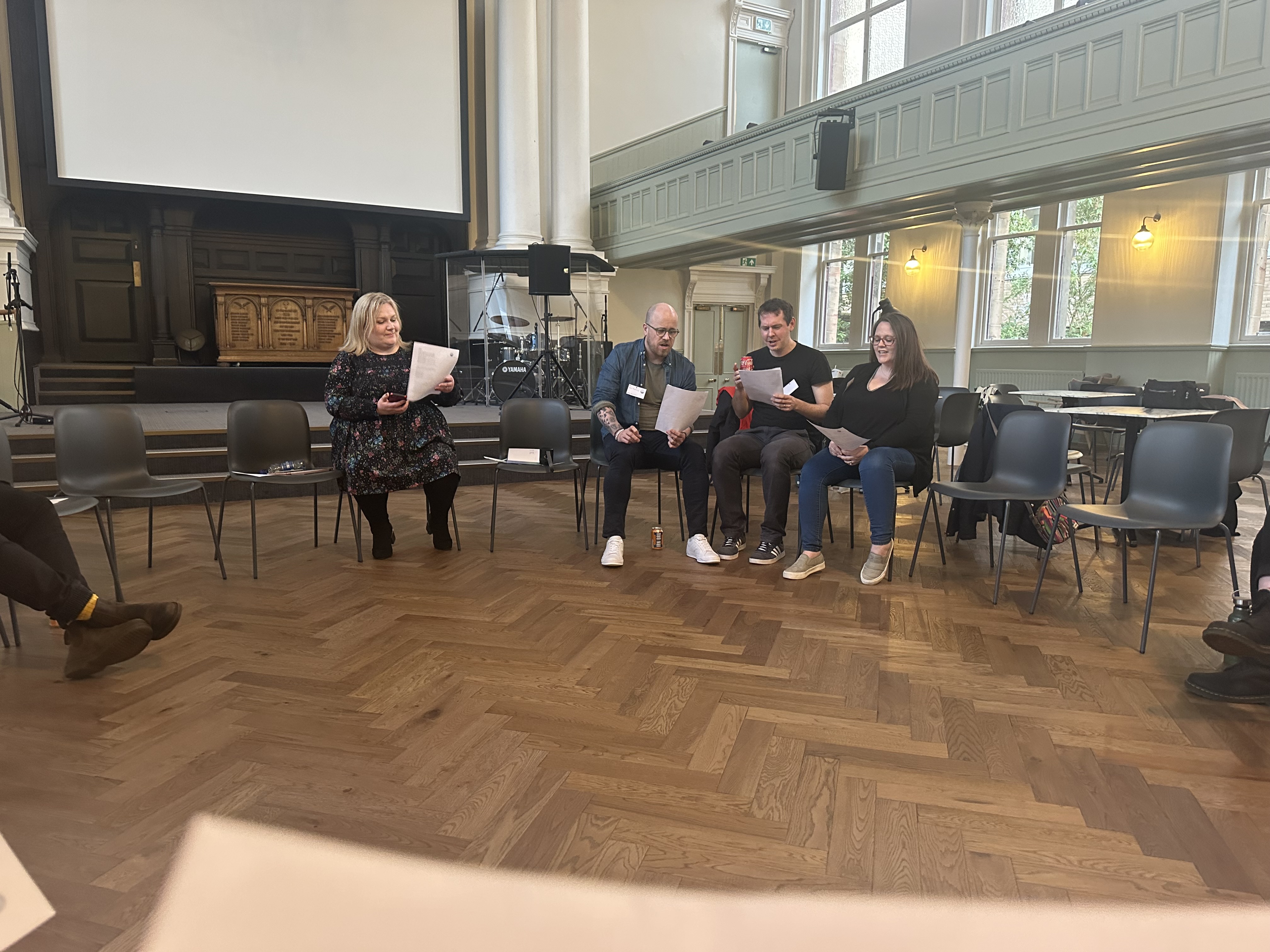 "As construction professionals, we all attend a variety of networking opportunities, whether they are drinks events, presentations, or the usual golf experiences. While these are all great in their own way, they are not necessarily for everyone and for some people, attending a networking drinks event, for example, can fill them with dread at the very notion of approaching people they don't know to start a conversation. With this venture, we are hoping to have the singing as a bit of an icebreaker and a talking point.
"No matter what your previous experience is, I am a firm believer that everyone can sing and everyone can learn how to use their own 'instrument' with a wee bit of practice."
Molly Armstrong added: "I grew up in a musical household. No matter the day of the week or the time of day, it wouldn't be out of the ordinary to hear guitars, pianos, and bagpipes coming from our wee house. From a young age, music became my outlet – to deal with any kind of emotion. If I was happy I'd sing, if I was sad I'd write music.
---
---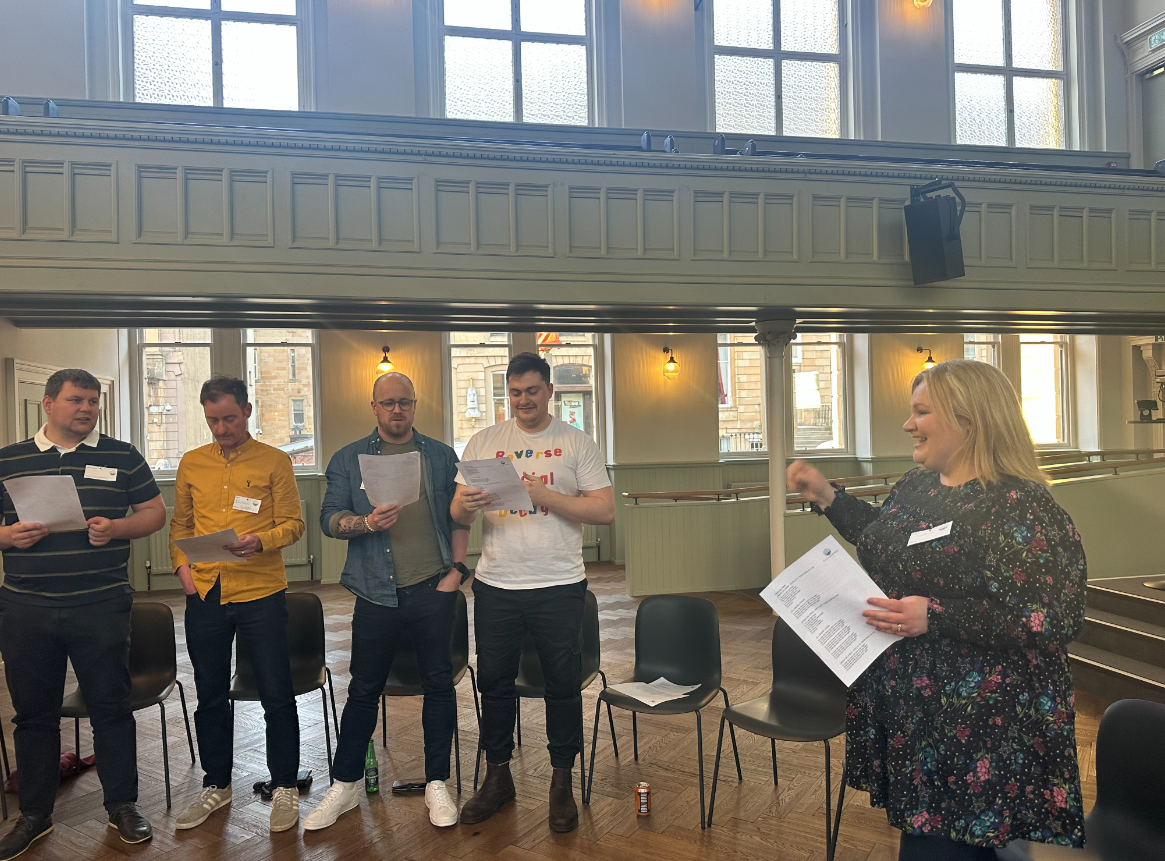 "I truly feel like I owe a lot to music & I wouldn't have been able to get over my darkest days without it. I didn't have a smooth social life at school and the only escape I had was to take myself to my music class, or to sing in the choir, or to write my own music at home. I achieved an A in Higher Music with my 2 instruments being Piano and Voice.
"At the same time, my favourite subjects were geography and graphic communication. And coming from a family of full-time musicians I was fully aware of how 'not-so-glamourous' the music world can be so I chose urban planning and property development as my path. This found me in the position I am today as a sustainability graduate & although I find my job so fulfilling I do still feel that itch for music that I need to scratch.
"There has to be a connection between us in the construction industry and the arts. I wanted to be part of Building Harmony to make a space for people like us, to come together and appreciate both aspects of our lives and realise the benefit of music for our careers – in networking and confidence growing and also for our mental health – having an escape and being surrounded by likeminded people who just get it."
---
---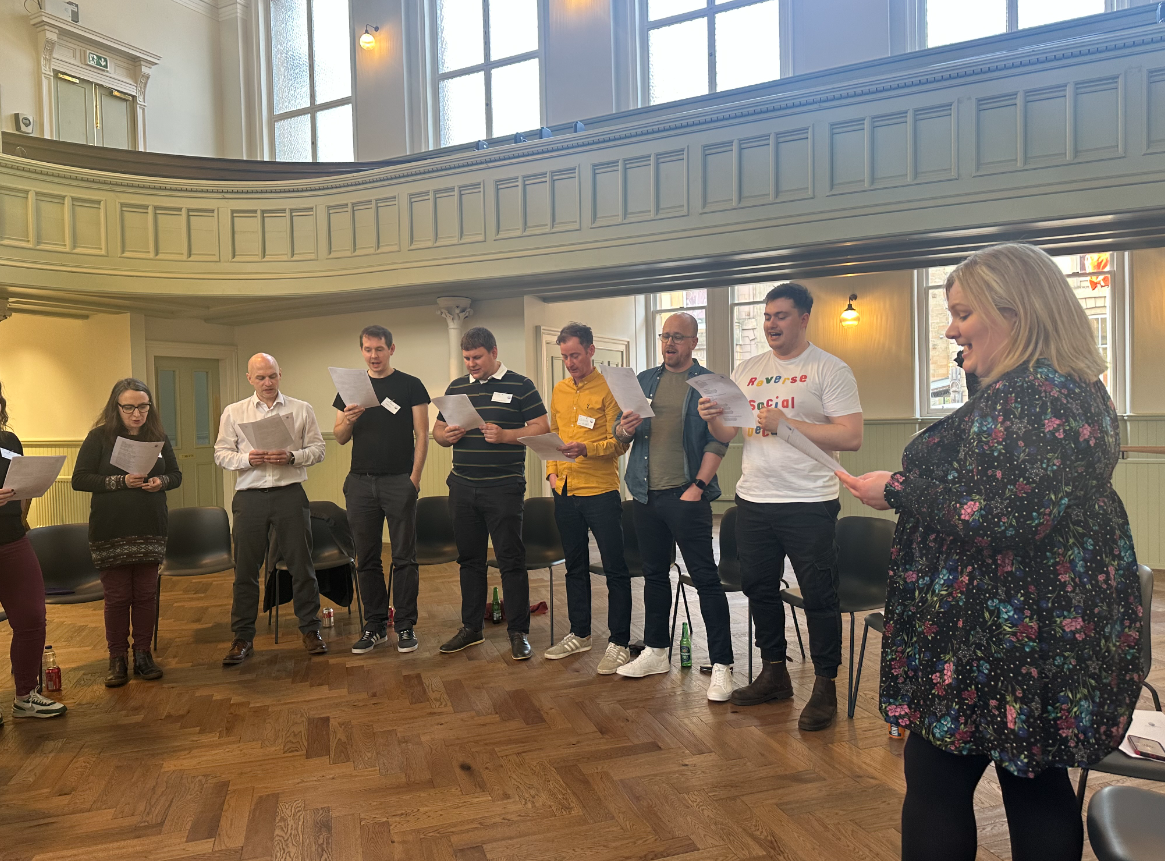 Following the second session last night a number of attendees have spoken to Scottish Construction Now about their experiences.
Siobhain Forde, associate director at Stallan-Brand, said: "What a great night, I really loved it! Such a brilliant, positive way to get people together!"
Richard Barclay, senior architect at BakerHicks, said: "Building Harmony is a fantastic opportunity to reconnect with yourself through simply attempting the notes within your range, there's no sing offs or star soloists, its simply about people singing as a group. You don't need to be an accomplished singer, just turn up with your vocal chords and an open mind and you'll hopefully experience that harmonic connection as a collective.
---
---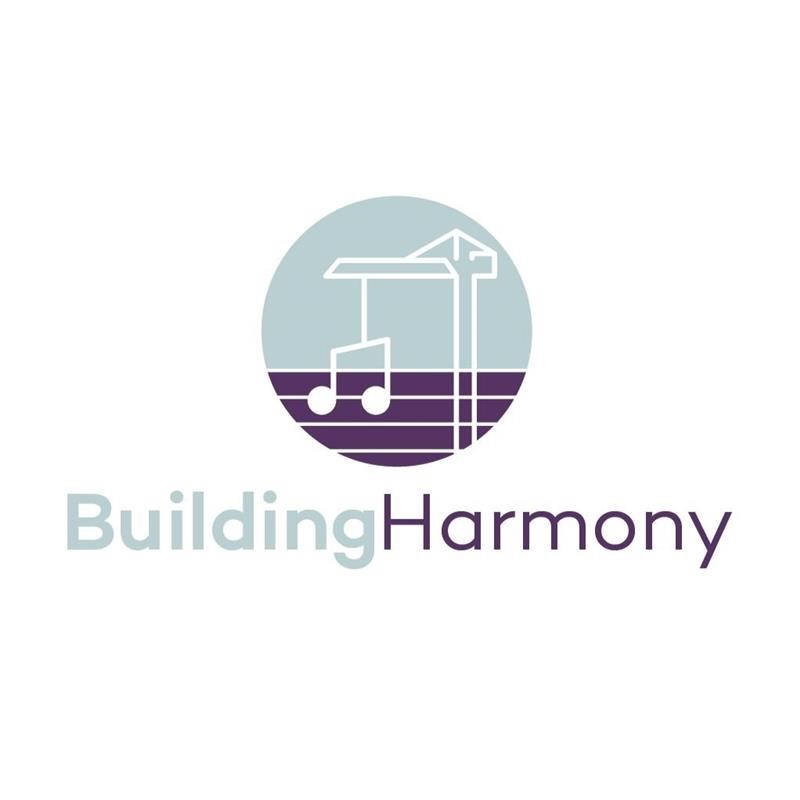 "I found the act of using my diaphragm and voice very satisfying and I think could help most people who may have had a challenging day, week or month, let off some controlled steam in a safe friendly environment. It also comes with the added bonus of meeting new construction professionals from all backgrounds and disciplines which is a good opportunity to network, chat and find out new things or things you have in common.
"Hit the available links and join us for a different kind of experience for great networking and a recharge of the spirit!"
Julie Murphy, building services engineer at BakerHicks, added: "Thank you to Claire and Molly for organising such a great event! I really enjoyed my first choir experience and will definitely be going back. It was also a really nice networking event. Looking forward to the next one!"
Building Harmony will meet every second Wednesday of each month from 7-9pm at Adelaide Place on 209 Bath Street, Glasgow. Events are free-to-attend. To get involved, follow the page on LinkedIn.