In Pictures: Loader Monteith breaks ground on Edinburgh vocational learning centre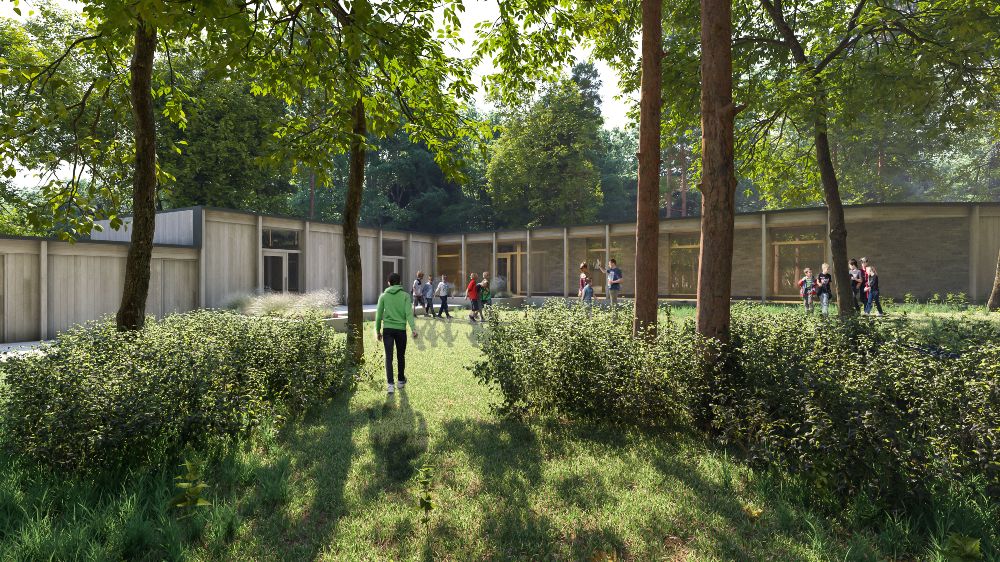 Ground has broken on a new hands-on learning centre at Scottish charity Harmeny Education Trust's 35-acre estate, designed by Loader Monteith with Studio SJM Architects.
Located just south of Edinburgh, Harmeny Education Trust provides education, care and therapeutic support to young people with complex additional support needs due to early years trauma and adversity. Where previously the charity has cared for children up to 14 years old, the new centre facilitates a new technology, arts and design programme for students aged 14-18, expanding the capacity of the charity to empower children to reach their full potential.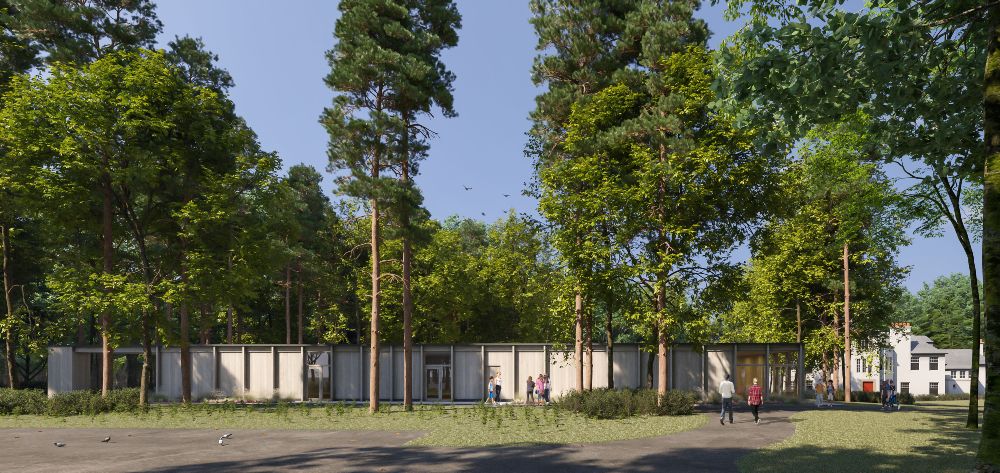 ---
---
The new 500 square metre Harmeny Learning Hub, which is being constructed by Thomas Johnstone Ltd, sits at the heart of a woodland site opposite the existing Category B-listed 1800s Harmeny House, and replaces an existing outdoor learning facility unusable in the winter months due to poor construction and condition.
The building is conceived by Loader Monteith as an act of 'embrace', supporting the development of both students and staff alike and enhancing their relationship with the landscape. In response to the mature trees retained on site, The Learning Hub follows an L-shape plan creating a protected courtyard to support outdoor learning. Other vocational learning spaces include a bicycle repair workshop, woodwork and art rooms, and multi-functional break out spaces to encourage hands-on learning. All spaces connect to the woodland, allowing children to explore, discover and learn at their own pace in uplifting and accessible environments.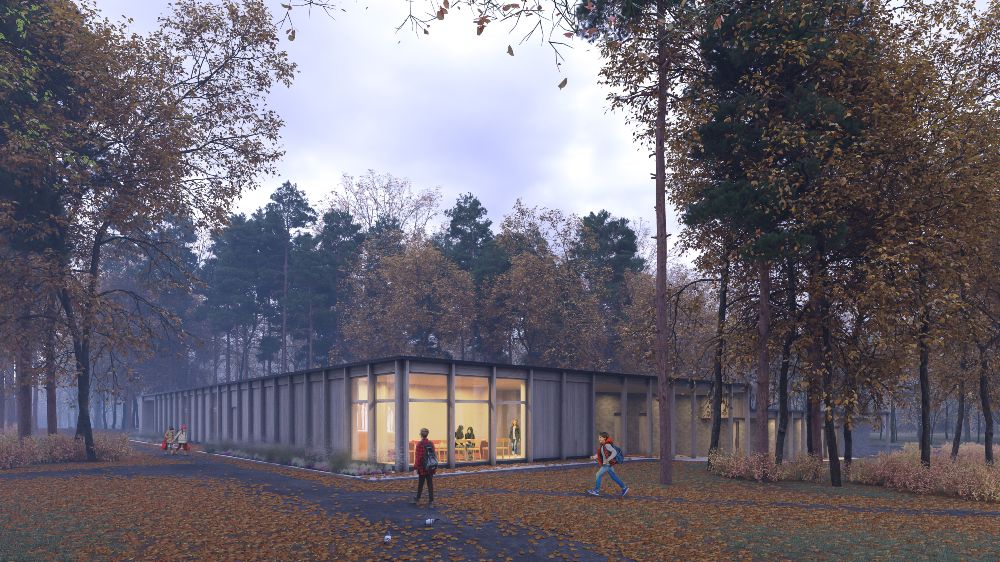 Taking cues from the natural surroundings, the new Learning Hub embodies Loader Monteith's focus on creating low carbon architecture that supports wellbeing. The building features timber frame construction and will be highly insulated to reduce heat loss, supported by a building management system. A contemporary timber colonnade will provide solar shading and facilitate a passive ventilation strategy, allowing the building to connect closely with its woodland surroundings while minimising energy in use.
---
---
The £3.1m project is funded by donations to Harmeny's ongoing Learning for Life Appeal, which has raised over £2.5m to date. The Harmeny Learning Hub is expected to complete in Summer 2023.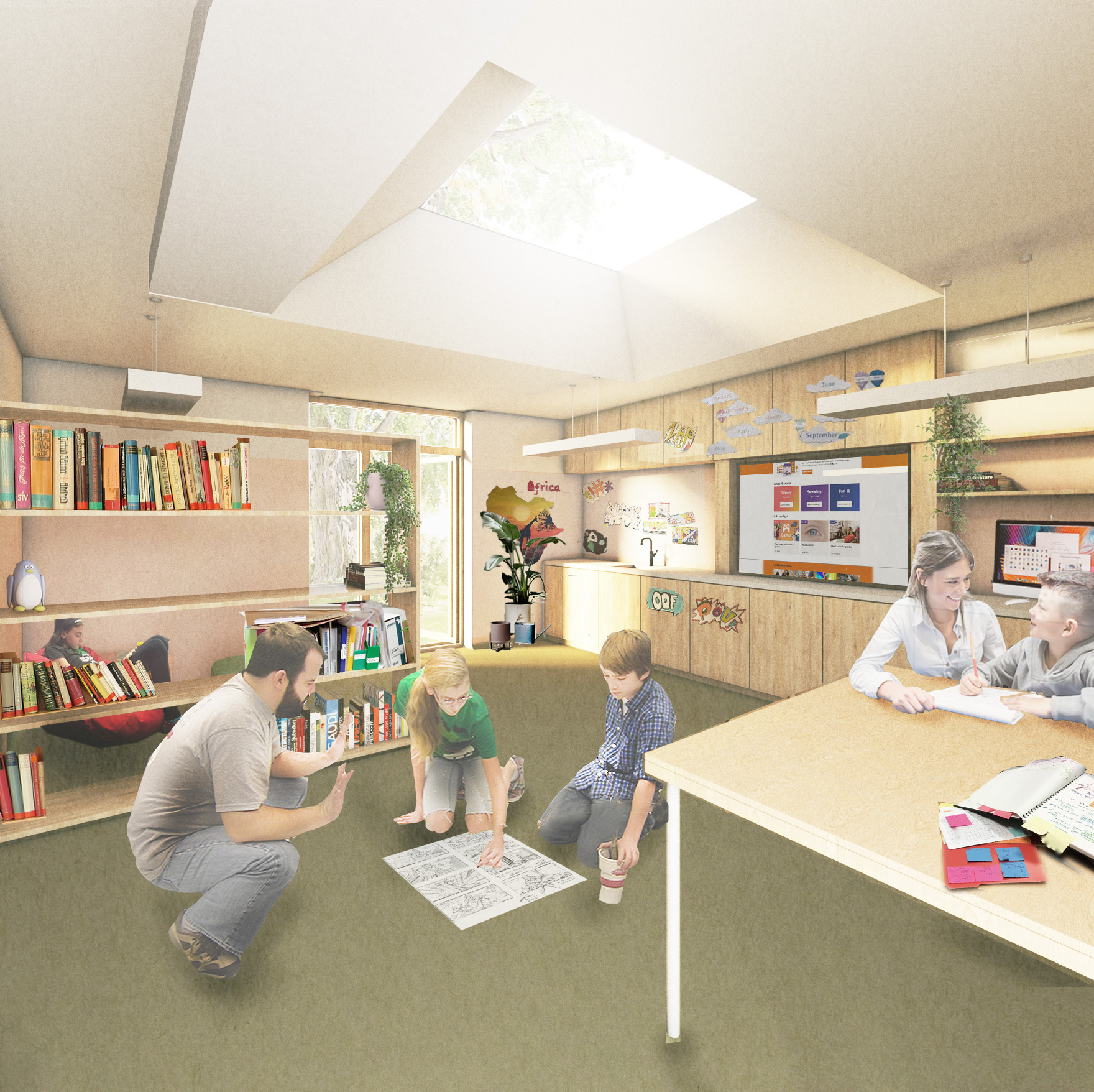 Iain Monteith, director, Loader Monteith, said: "The Harmeny Learning Hub is our first education project, and we feel very privileged to contribute to an impactful and vital organisation such as Harmeny Education Trust along with our design partners, Studio SJM Architects. This is a chance for us as a team to provide an uplifting and functional piece of architecture which will shape lives for the better and provide a positive influence throughout the children's formative years."
Neil Squires, chief executive of the Harmeny Education Trust, said: "We are delighted with the Learning Hub design, which will be a beautiful and inspiring addition to our estate. Not only will the new building provide opportunities for Harmeny to grow as an organisation but, more importantly, it will enable us to help more disadvantaged young people reach their potential."
---
---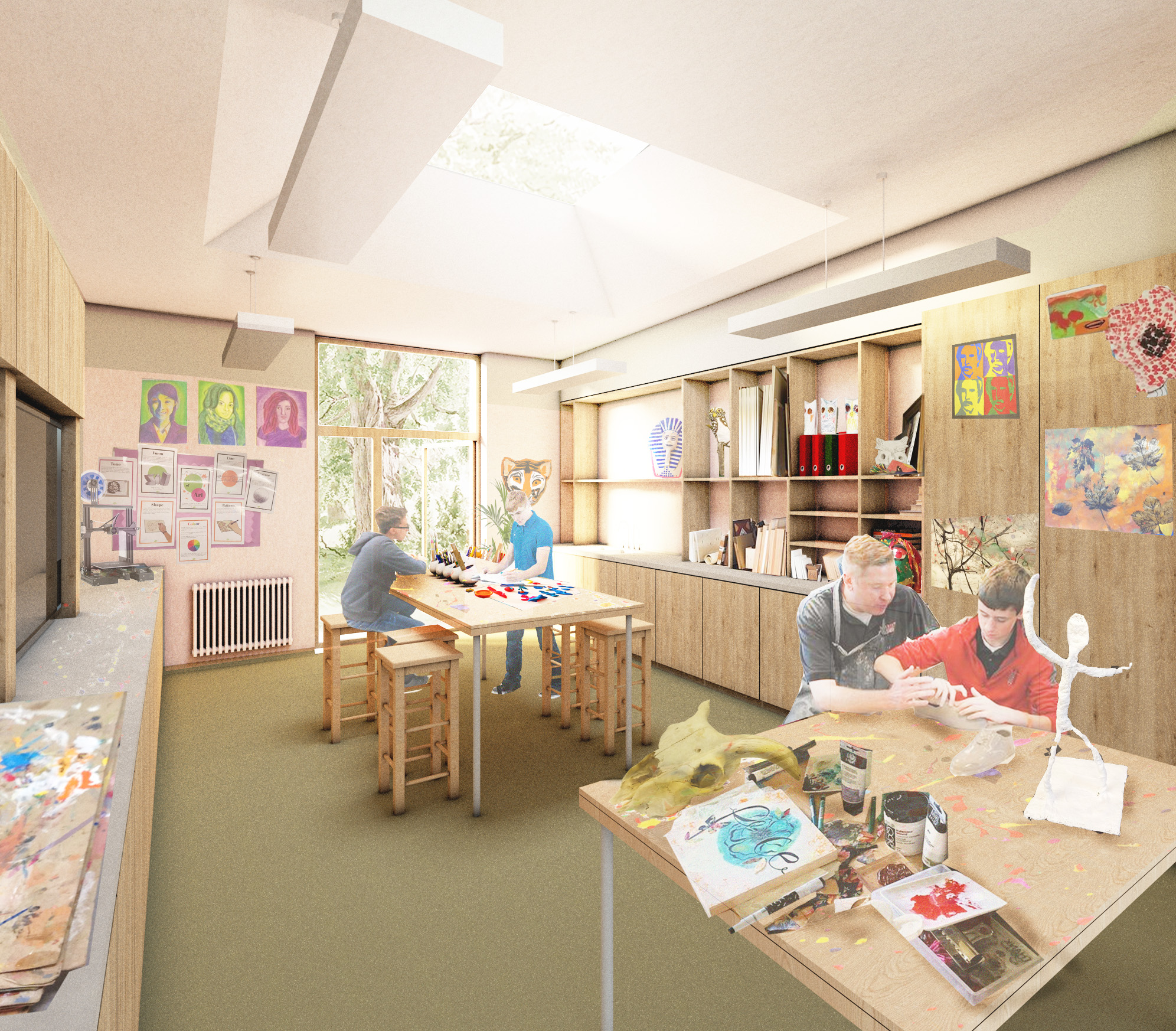 The rest of the project team includes:
Project management: Faithful & Gould
Landscape architect: Wardell Armstrong
Structural engineer: Harley Haddow
M&E consultant: Harley Haddow
CDM co-ordinator: Principal CDM
---