In Pictures: Transforming 60s office space into a five-star boutique hotel
Thomas & Adamson showcases its work on the renovation of a 1960s office building into a 166-bedroom hotel.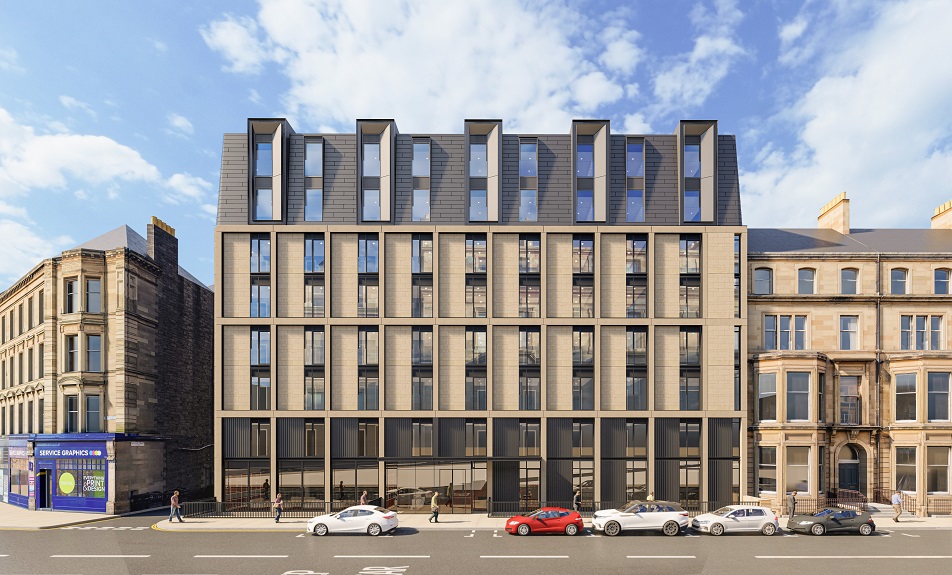 Meldrum House, a 1960s office building previously home to HMS Revenue & Customs was designed and constructed for a very different generation, with completely different expectations in terms of useability, comfort and energy efficiency. The epitome of a post-war office that had come to the end of its natural life cycle following years of neglect and low maintenance, coupled with an unsightly protective membrane cladding to repair concrete spalling which had fallen away from the main structure over the years.
Mactaggart Family & Partners acquired the location for the Resident Hotels portfolio, the first Scottish hotel for the luxury brand. Thomas & Adamson (T&A) was appointed as Project Manager for the development, which will see the building transformed into a 166-bedroom hotel with The Resident Edinburgh then opening in 2024.
---
---
During the design stages for the hotel, demolition and retention options were considered but with the climate emergency forcing a re-think across the industry, a third option to replicate the existing building was a key consideration: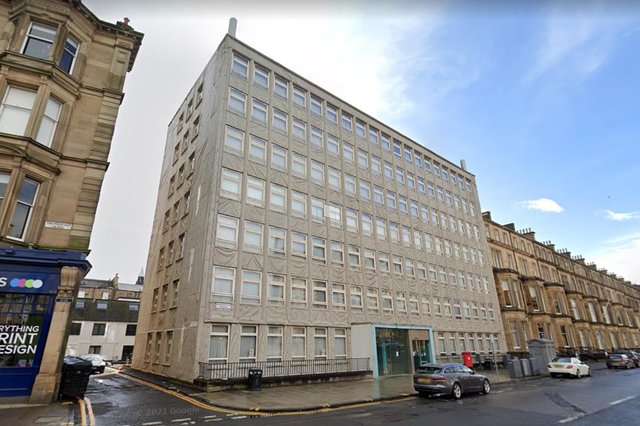 Option 1 Replicate the existing building
Total embodied carbon 1,429 tonnes of CO2 equivalent.
Option 2 Demolish existing building and replace with new hotel
---
---
Total embodied carbon 1,780 tonnes of CO2 equivalent
Includes 715 tonnes for the superstructure and 837 tonnes for the facades.
Option 3 Re-use and extend existing structure as a hotel
Total embodied carbon 1,083 tonnes of CO2 equivalent.
Includes 213 tonnes for two additional floors
Includes 837 tonnes for new facades.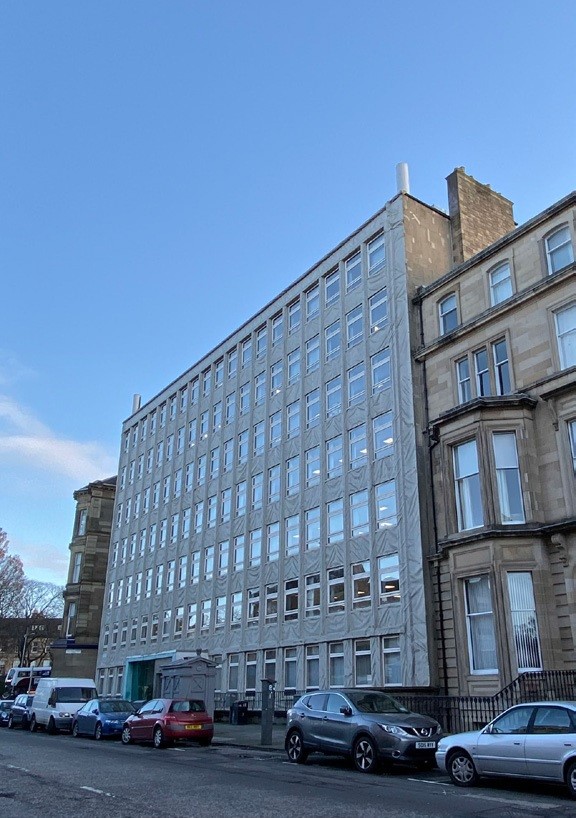 ---
---
The business case for refurb and rebuild in terms of the carbon reductions were clear to see. Retaining the existing structure would save approximately 40% of embodied carbon emissions – and furthermore it would also be possible to consider further strategies in an effort to promote the circular economy:
Use low-carbon materials for the facades which could include sourcing aluminium for the glazing systems from hydro-powered plants.
Specification of internal materials with a high recycled content and which are suitable for future recycling.
The recycled potential for some of the façade elements like the window glass and frames, along with the concrete panels.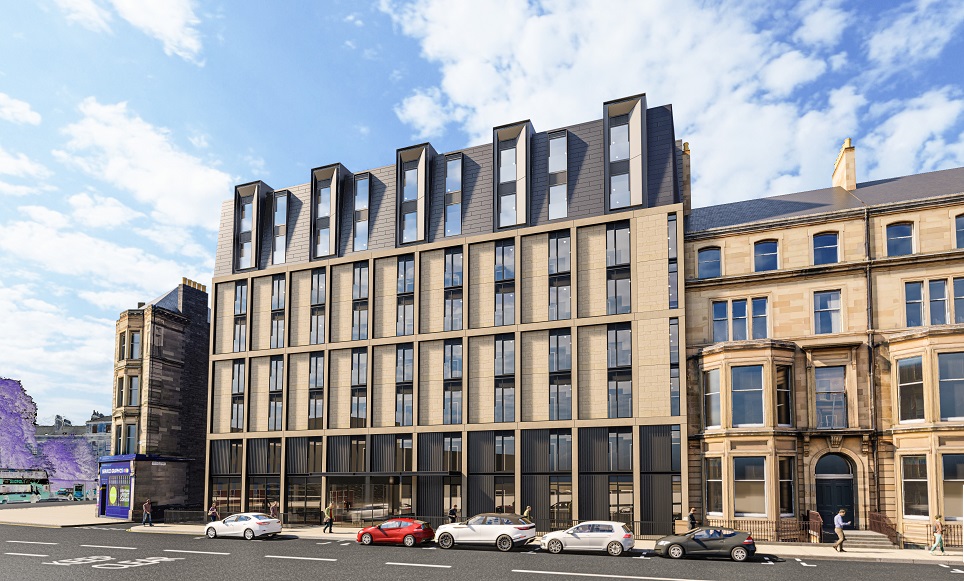 Richard Burgham Pearson, senior project manager, Thomas & Adamson said: "Around 85% of the existing building stock will still be with us in 2050. This means we must find more innovative ways of re-purposing all kinds of buildings whilst delivering attractive design solutions that meet current building regulatory standards in the pursuit of net zero carbon.
---
---
"It doesn't come without it's challenges, but it also brings with it a wealth of opportunities. If we can overcome the change in mindset to avoid demolition as a first resort and deliver more holistic and efficient building designs, we can play an important role and social contribution. We know that new buildings can inspire, but so can refurbished ones."
T&A is currently carrying out a soft strip of the building and within Stage 3 of the design process. Expected completion is early 2024.
---