J&D Pierce Contracts MD named Entrepreneur of the Year
The managing director of J&D Pierce Contracts was recognised at the inaugural Summit Entrepreneurship Awards last night.
Derek Pierce took home the Entrepreneur of the Year prize at a stellar celebration dinner in Glasgow, beating Simon Hannah, MD at Filshill and Chris Stewart, CEO, Chris Stewart Group, to the award.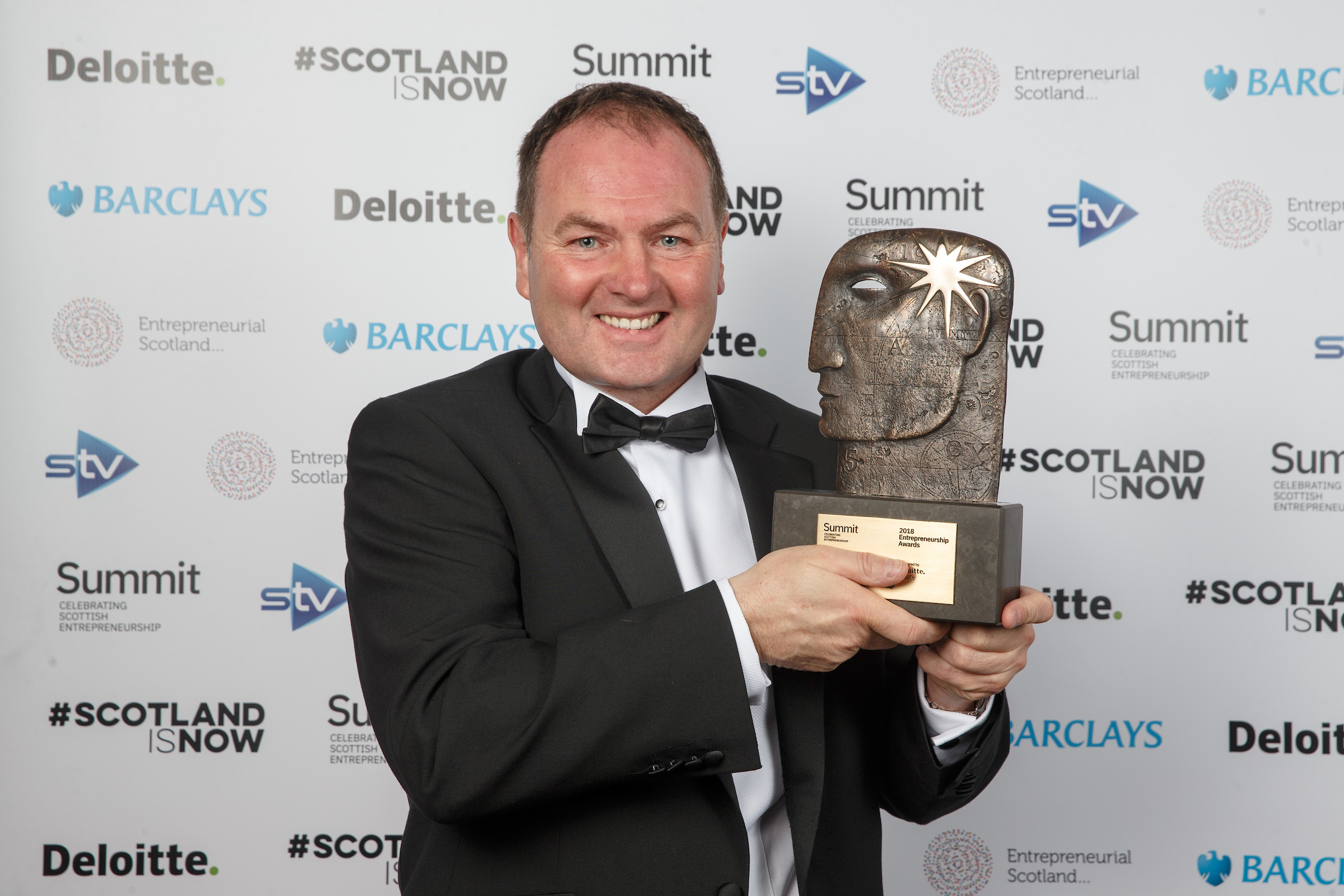 Designed by STV and Entrepreneurial Scotland to honour the most inspirational established and up-and-coming entrepreneurs from a range of backgrounds and sectors, the prestigious awards highlight the breadth of Scotland's entrepreneurial talent.
---
---
One of the largest structural steelwork contractors in the UK, J&D Pierce Contracts was established in 1975 in Glengarnock, North Ayrshire, providing light fabrication and general blacksmith work. Today, J&D Pierce employs 350 staff across six divisions and has been involved in prestigious projects including Aberdeen Exhibition and Conference Centre, Glasgow Queen Street Station redevelopment and Gatwick Airport's new hanger for Boeing.
Richard Slater, partner and head of entrepreneurial business in Scotland with Deloitte, sponsors of the 'Entrepreneur of the Year' award category, said: "The achievements of J&D Pierce over the past 12 months have been remarkable. Derek and his team have enjoyed standout success at a time when Scotland's entrepreneurs are delivering at home and abroad. Their recent work shows how our local businesses bring tangible benefits to some of the UK's most significant projects."
The awards were established to showcase the impressive range of Scotland's entrepreneurial talent across a mix of industries and sectors, and to shine a light on the people who are creating and growing our most successful enterprises across our private, public and third sectors.
Hosted by broadcaster Rona Dougall, the awards night at SWG3, was the culmination of a rigorous review of more than 250 nominations to determine the finalists in each of the seven categories. The expert judging panel included some of Scotland's most successful entrepreneurs.
---
---
Sandy Kennedy, chief executive of Entrepreneurial Scotland, said: "The 2018 Summit Entrepreneurship Awards build on the success of Entrepreneurial Scotland's prestigious national awards, established 22 years ago, and showcase the breadth and depth of Scotland's innovators, change makers and entrepreneurial talent across all sectors. It is more important than ever that we celebrate entrepreneurial role models of all kinds, wherever they are in their journey.
"Those individuals with a real entrepreneurial mindset are the people who can make the most of emerging opportunities and help us become the most entrepreneurial society in the world."
STV commercial director, Peter Reilly, said: "We are proud to work with inspiring Scottish entrepreneurs every day - people who have established, built and continue to grow thriving businesses for Scotland. At STV we have been privileged to showcase and celebrate fantastic entrepreneurial stories on-air sharing these impressive achievements with Scots across the country.
"We are delighted to realise the aims of Summit to both inspire future entrepreneurial leaders and to increase awareness amongst consumers of Scottish businesses. A massive congratulations to all our outstanding winners."
---